In a team-up with Play Mechanix, Minecraft is bringing their dungeon crawler Minecraft Dungeons back in time for a stand-up arcade version makeover of the game.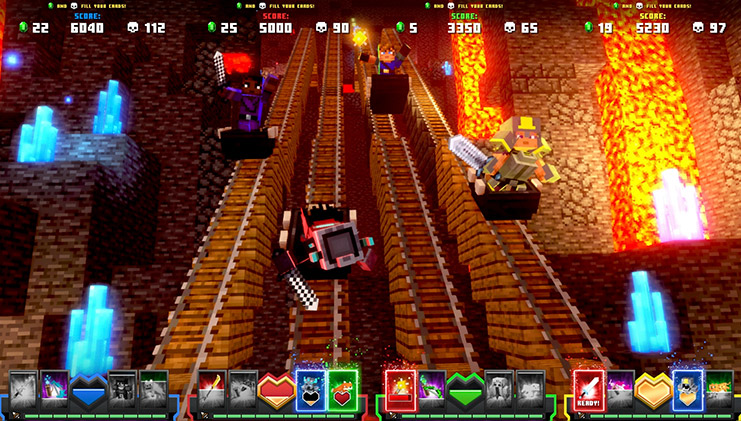 Minecraft Dungeons Arcade is a new cabinet arcade game that fans of both arcade machines and Minecraft Dungeons can enjoy. Not only will this arcade version of the game introduce a new way to play but it also adds multiple new features that players can experience throughout the game. Fundamental differences between the consumer games and arcade games are distinct, as the stand-up version will be a lot quicker, intense and possibly a lot easier to understand as it is a lot more challenging.
Collect your same old pixelated gear in a brand new way of physical cards. Every time a game is being played, a card will be given to players to keep for their future sessions. The item, pet, or weapon cards has a card meter to fill by collecting gems and defeating enemies before they can be activated for use.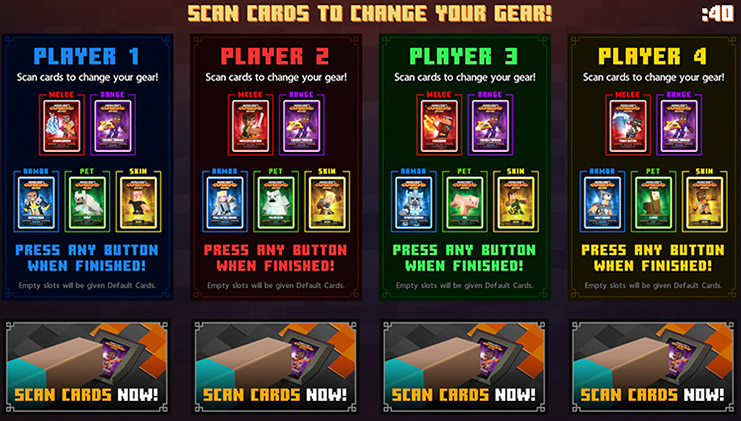 There are a total of 60 cards to collect and each player can scan up to five cards per session on the arcade machine.
A limited number of Minecraft Dungeons Arcade cabinets are currently being distributed across North America for testing as more will be released after.