From May 30, McDonald's will be adding five items to their menu – three new food options, and two returning ones. Customers can look forward to the return of their favourite Curry Sauce Bottle and Spicy McNuggets, and enjoy the all new French Onion Shaker Fries, Sweet Potato Waggle Cone, and Kit Kat McFlurry.
We've had the highly popular Seaweed Shaker and Truffle Shaker Fries, now customers will be able to complete their meal with the newly introduced French Onion Shaker Fries. It is available with any upsized Extra Value Meal, which is an additional S$0.70 on a regular Extra Value Meal.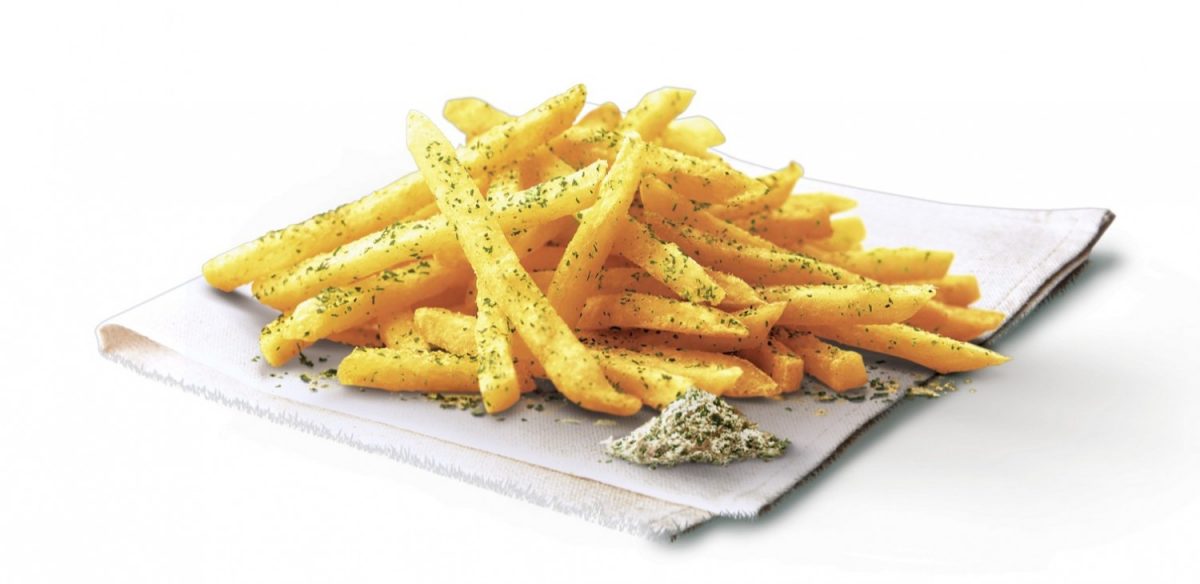 Aside from a new Shaker Fries flavour, McDonald's across Singapore will also be getting two new desserts with the Purple Sweet Potato Waffle Cone at S$2 and the Kit Kat McFlurry at S$3.10. These desserts will be available at all McDonald's outlets, Dessert Kiosks and via McDelivery.
Moving on to the items that are making a comeback, the Spicy Chicken McNuggets is back once again to spice your meals up. The nuggets come in a selection of six, nine, or twenty pieces ala carte and are priced at S$4.85, S$6.40, and S$12.50 respectively. Alternatively, you can choose to get twelve pieces of Spicy Chicken McNuggets in a Happy Sharing Box alongside eight pieces of McWings for S$12.85.
Nothing quite says McDonald's Singapore more than its iconic curry sauce. With the return of the Curry Sauce Bottle, customers will no longer need to hoard cups of the curry sauce to savour at home. Curry Sauce lovers will be able to purchase a maximum of four Curry Sauce Bottles at a time. Each bottle will only cost S$5.50 so we say buy those four bottles!
McDonald's has even released a user manual for the Curry Sauce Bottle.
Now if only McDonald's can bring back Rick Sanchez's favourite Sze Chuan sauce, which will be perfect with the release of Rick and Morty Season 4. What better way is there to enjoy the new season than by munching on fries covered in the delectable Mulan McNugget sauce.