With Anthem being the next heavy hitter in the line-up, BioWare is more than ready to kick into high gear. The VIP demo was released only a few weeks prior, but with post-launch DLC is already said to be in the works, as the hype continues to build up after news of an original live-action, Anthem-inspired short film by Neill Blomkamp surfaced earlier.
Amidst the anticipation for the upcoming shooter, however, the spirit of Mass Effect remains unforgotten. In a special feature by Polygon, Anthem's executive producer Mike Darrah and general manager Casey Hudson revealed that the state of the sci-fi shooter is far from done. Bringing up the team's belief in exploring the game universe further, Darrah explains:
"We're definitely not done with Mass Effect. There's a lot of stories to be told. We could pull the threads we put down on [Mass Effect] Andromeda; we could pull on threads from Mass Effect 3. There's a lot of interesting space to be explored."
Hudson elaborates on the above point, promising that the series will see a new lease of life in time to come. "In my mind, it's very much alive," he expresses, "I'm thinking all the time about things that I think will be great. It's just a matter of getting back to it as soon as we can."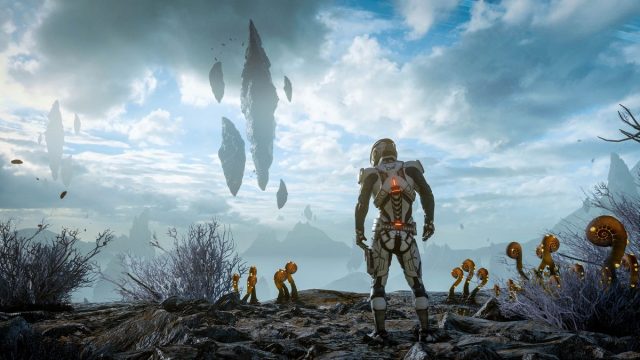 Considering the lukewarm response of Andromeda upon launch, this presents a good opportunity to bring back the glory days that have shaped Mass Effect into one of the most beloved franchises in the gaming community. Unfortunately, "as soon as we can" is an awfully vague response, and doesn't quite seem to happen anytime, well, soon.
Besides having their hands full with the impending release of Anthem on February 22, 2019, BioWare will also be working on the new Dragon Age: The Dread Wolf Rises title as revealed during The Game Awards 2018. A tight timeline as such probably leaves little time for the team to pick up on Mass Effect again, but that's okay – good things come to those who wait, and for us, that means another chance to see Commander Shepard in action pre-Reaper invasion, or the Ryder twins laying waste to their enemies. Take your pick.
---

Drop a Facebook comment below!