Marvel is reigning at the box office, with Deadpool 2 hot on the heels of Avengers: Infinity War, so it's little wonder that everything is increasingly becoming Marvel-themed. We watch Marvel, breathe Marvel, and live in a Marvel universe.
In the latest scheme of things, the fever has hit the town of Melbourne, Australia. Under an eight-year deal with The Walt Disney Co., the nation's most well-known sports venue, Etihad Stadium, will soon be rebranded Marvel Stadium, come September 1, 2018, onwards.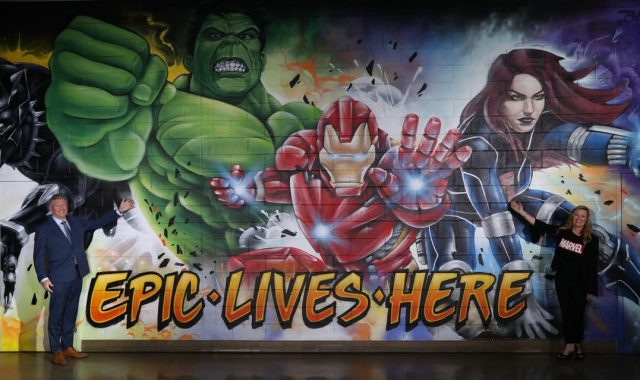 Prior to this, the 55,000-seat stadium went through a cycle of name changes, such as Telstra Dome and Colonial Stadium. Needless to say, their latest moniker definitely takes the cake – and not just in the title. Apart from the complete rebranding of facilities, a 540-square-foot Marvel retail store will also be added on-site, alongside other planned installations to bring the beloved characters to life, including a painted mural wall.
Of the project, Melbourne Stadiums Limited CEO Michael Green highlight both brand's shared vision to deliver quality audience experience, saying in a statement:
Marvel is a powerhouse in the entertainment industry and one of the most recognised brand names in the world. It is a brand dedicated to audience experiences, which firmly aligns with our vision to create incredible experiences for fans. This partnership will allow us to take the stadium atmosphere to the next level and create memorable experiences for a vast array of audiences and we look forward to delivering a truly game-changing experience.
The coolest part about this, perhaps, lies in the fact that Chris Hemsworth is an ardent supporter of the AFL team Western Bulldogs, whose home ground is…yup, you guessed it, the soon-to-be-named Marvel Stadium. It's double goodness for both the Thor actor and everyone, combining the love for Marvel and sports into one set location.
Naturally, the project has caught the attention of many, including Deadpool 2 actor Ryan Renolds. In his classic, snarky tone, the popular star took to Twitter to ask the important question:
Do I get free entry into Marvel Stadium? #Deadpool2

— Ryan Reynolds (@Reynolds_R) May 23, 2018
---

Drop a Facebook comment below!