[UPDATE: READ OUR FULL REVIEW HERE]
This definitely puts a smile on our faces.
Was it any surprise that Hasbro has chosen to release the Infinity Gauntlet next? Having already released Captain America's Shield, Iron Man's Helmet and Thor's Mjonir, the only natural choice right now would be to release the Infinity Gauntlet.
If anything, this is prime time to get into the business with Avengers: Infinity War, the movie, launching in April 2018.
At this juncture, we're pretty certain this is the real deal.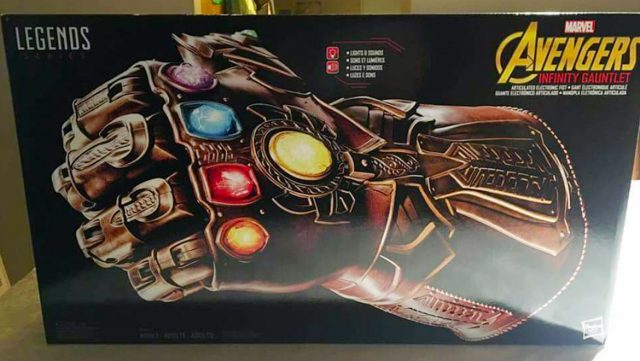 While the Infinity Gauntlet had a nice metallic gold finish on screen, it is certainly hard to translate that into the toy. It would've been a nice touch to have the gems detachable via magnets though, but that would only drive up the cost further.
Though it looks quite dull based on the images, we're pretty sure you won't be able to resist wearing it and posing for a selfie.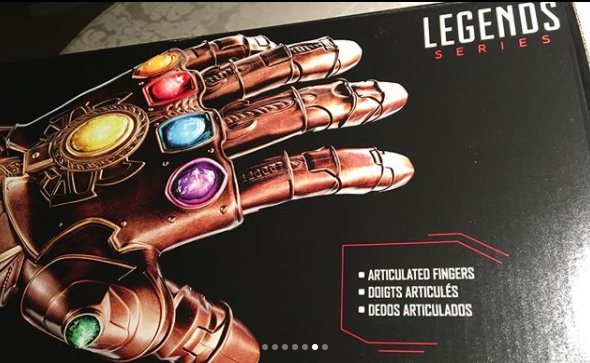 Like all of Hasbro Legends series, we're able to put on the gauntlet and flex the power of the cosmos.
Here's how it looks like in action –
Light up gems, sound with every finger being flexed, the Infinity Gauntlet looks perfectly sized for Thanos and a bit off for human-sized hands. But that won't bother us.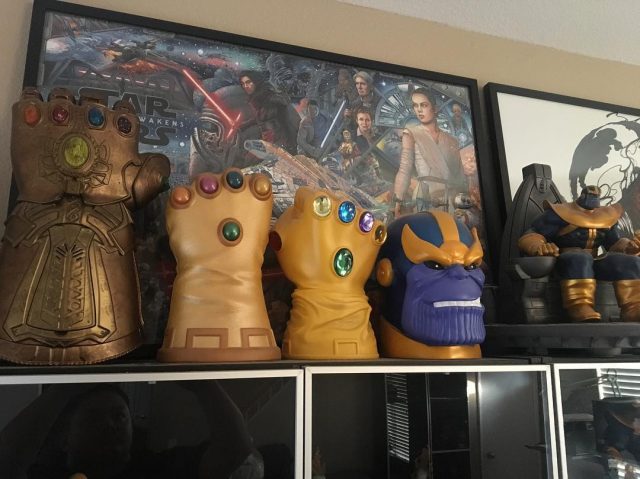 Sized up with other Gauntlets in the market, the Hasbro Legends Infinity Gauntlet is more movie faithful than comic.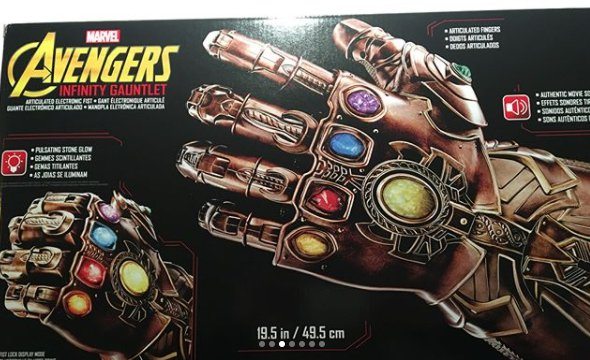 At close to 50cm, this Infinity Gauntlet is perhaps the best buy we've seen in recency. It's going to fly off the shelves once released! Better pre-order one with your favourite toy store before they all run out.
The Infinity Gauntlet is expected to retail for around US$150 and slated to hit store shelves in early March 2018.
If you can't wait, you can always settle for a coin bank version, available via our very own geek store here.
Gerald currently straddles between his love of video games and board gaming. There's nothing that interests him more than trying out the newest and fanciest gadget in town as well. He dreams of publishing a board game sometime in the future!