It looks like Kevin Smith has tapped into his rich vein of friends to pull this off.
Not only will we be getting Mark Hamil himself as Skeletor. The Joker voice actor (or some of you know him as Luke Skywalker will be joined by an equally star-studded cast.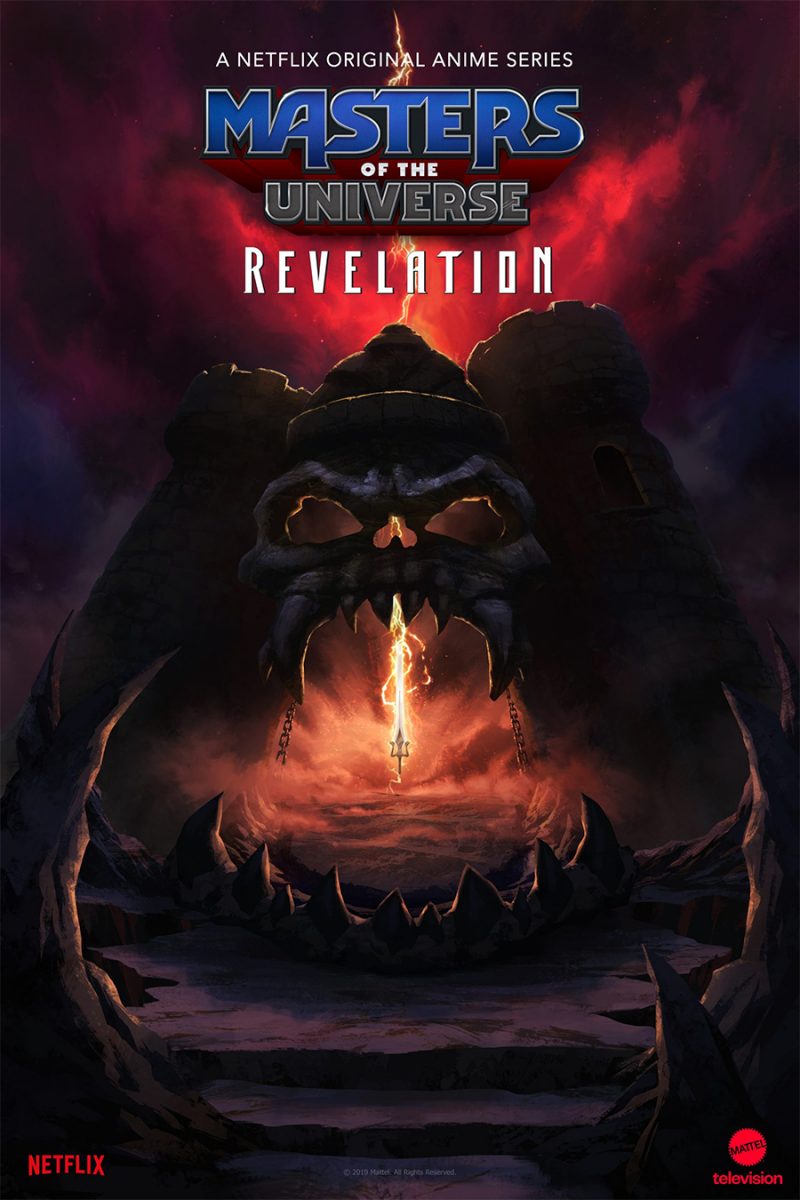 Masters of the Universe: Revelation will "focus on the unresolved storylines of the iconic characters, picking up where they left off decades ago."

Here's the full cast:
Mark Hamill (Star Wars, Batman: The Animated Series) as Skeletor
Lena Headey (Game of Thrones, 300) as Evil-Lyn
Kevin Michael Richardson (The Batman, ThunderCats) as Beast Man
Kevin Conroy (Batman: The Animated Series, Crisis on Infinite Earths) as Mer-Man
Chris Wood (Supergirl, The Vampire Diaries) as Prince Adam / He-Man
Sarah Michelle Gellar (Buffy the Vampire Slayer, Cruel Intentions) as Teela
Liam Cunningham (Game of Thrones, Clash of the Titans) as Man-At-Arms
Stephen Root (Office Space, Barry) as Cringer
Diedrich Bader (Office Space, Napoleon Dynamite) as King Randor / Trap Jaw
Griffin Newman (The Tick, Vinyl) as Orko
Tiffany Smith (Behind Enemy Lines, Supernatural) as Andra
Henry Rollins (Johnny Mnemonic, Lost Highway) as Tri-Klops
Alan Oppenheimer (original Skeletor) (Westworld, He-Man and the Masters of the Universe) as Moss Man
Susan Eisenberg (Wonder Woman, Justice League) as Sorceress
Alicia Silverstone (Clueless, Batman & Robin) as Queen Marlena
Justin Long (Galaxy Quest, Live Free or Die Hard) as Roboto
Jason Mewes (Clerks, Jay and Silent Bob Strike Back) as Stinkor
Phil LaMarr (Mad TV, Justice League) as He-Ro
Tony Todd (Candyman, Star Trek: The Next Generation) as Scare Glow
Cree Summer (DC Super Hero Girls, Vampirina) as Priestess
Harley Quinn Smith (Once Upon a Time…in Hollywood, Jay and Silent Bob Reboot) as Ileena
HYPED!
There is plenty for fans of Masters of the Universe to look forward to. Sony's live-action adaptation is also expected to start filming this Summer, where Noah Centineo will star as He-Man.