It's a fresh start for the Magic: The Gathering universe. With the Phyrexian threat repelled, after pens a new chapter with the Wilds of Eldraine, a fairy tale-themed expansion but with a twist. Imagine the classics like Red Riding Hood and Snow White while dialing up the sinister nature of such "children's tales" to the next level.
Thankfully, the story does have a happy ending for both the characters in the universe and players in the real world. For starters, there are "staple" freebies that will eventually find good use for new players looking to get serious with Magic: The Gathering. Incumbent players will also find the following cards handy by bringing their friends down to the local game store.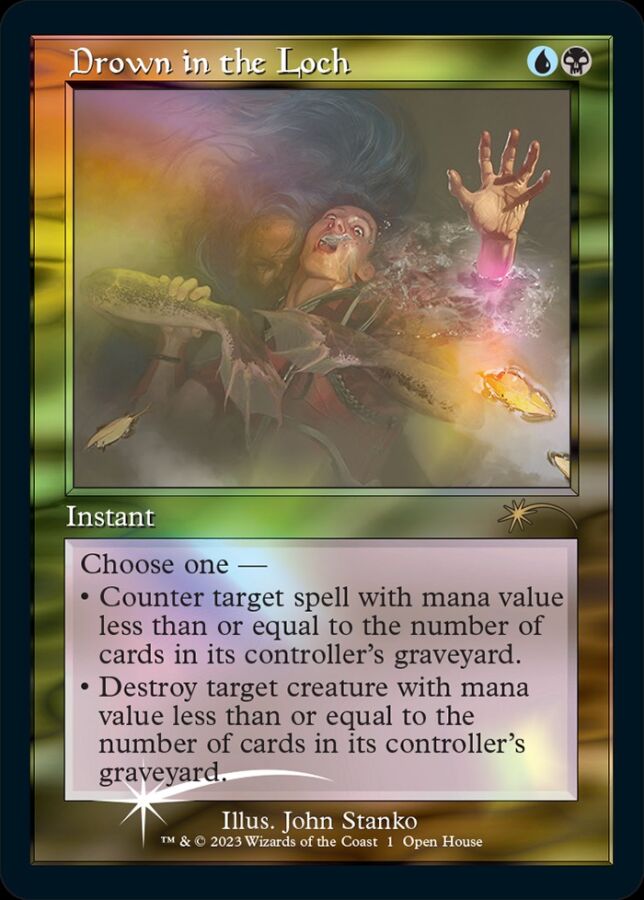 Just by showing up at a Wizards Play Network store during the Magic Open House weekend (from 8 to 10 September 2023) and participating in the festivities, players can score a Drown in the Loch promo card. To sweeten the deal, bringing a friend down to the open house will net you a Cultivate card as well which will see plenty of play in any green deck.
Our recommendation is to give the new Magic 2023 Starter Kit a go before jumping into other formats to avoid getting overwhelmed. If you're looking for recommendations in Singapore to start your Magic: The Gathering journey, stores like GamesHaven and Grey Ogre Games would be a great place to start.
Before we delve too deep into the side events, the Wilds of Eldraine expansion is a great place to begin for new players, especially with the fairy-tale theme and appealing card art to draw in the masses.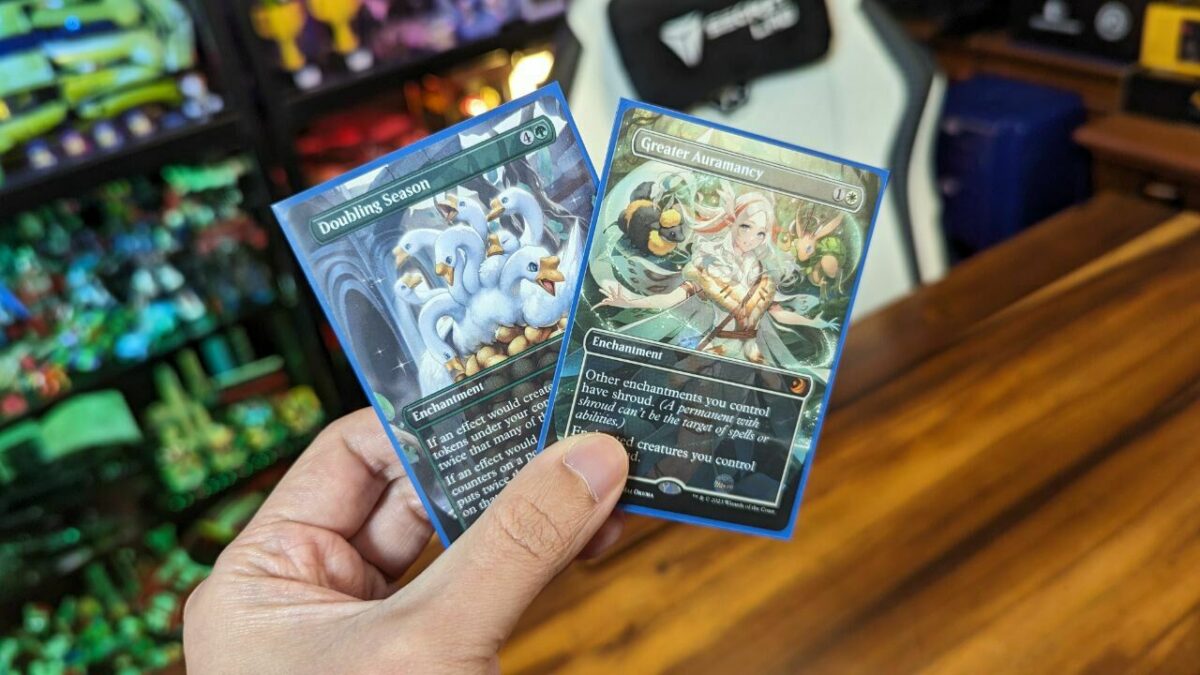 Right now one of the biggest draws of the set would be the opportunity to score key cards in anime variant designs and based on our recent unboxing it seems that these cards are extremely hard to come by. Even opening a collector booster box does not necessarily reap the best rewards.
At the same time, if you need to give your credit card a rest, do look out for this sticker activity to help Syr Ginger battle against her foes. Some folks might be familiar with decorating individual gingerbread folk, but fans of Magic: The Gathering would definitely appreciate this sticker version (exclusive to folks in APAC) to keep their cards clean from any grease.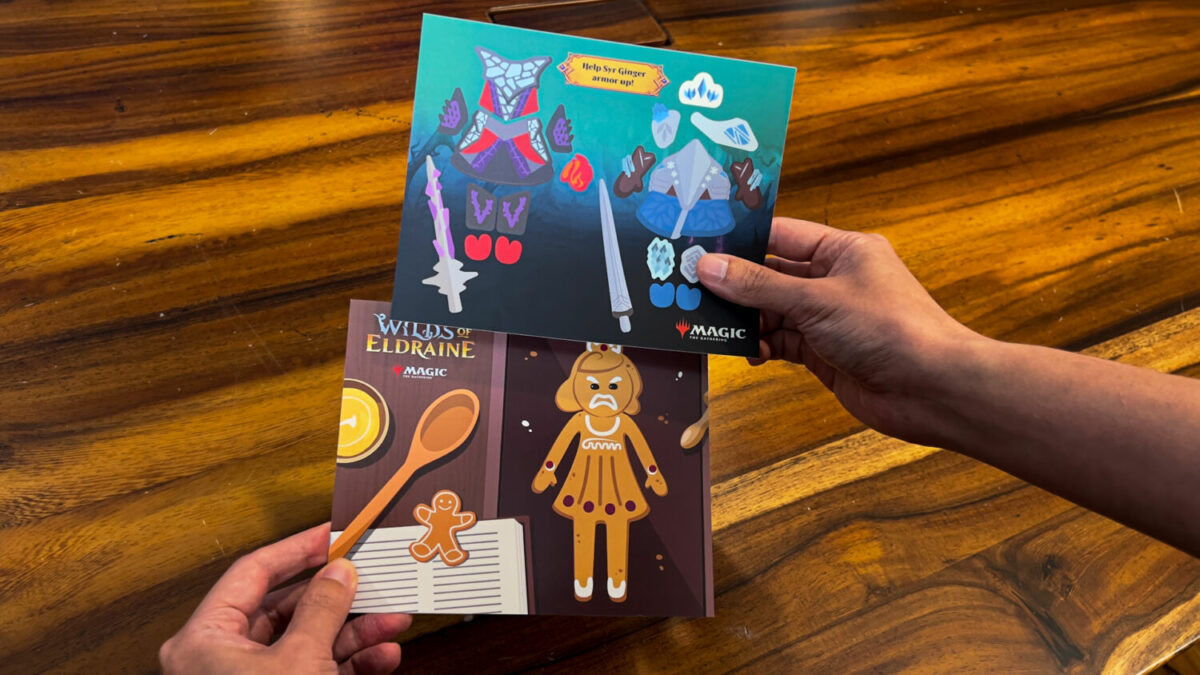 The Wilds of Eldraine Magic: The Gathering expansion releases officially on 8 September 2023 with pre-release weekend starting 1 September 2023.
Gerald currently straddles between his love of video games and board gaming. There's nothing that interests him more than trying out the newest and fanciest gadget in town as well. He dreams of publishing a board game sometime in the future!