Scott Park has once again created a new series of poster art that's going to make me shut up and take my money!
Here are his own words on this latest piece:
"While I have ample room in my heart for all sorts of geeky wonders, it's no secret that Star Wars will always be my first love. So after much delaying (it's weirdly daunting to tackle something you adore so much), I finally turned my attention to the vehicles of the Holy Trinity. So I am amazingly excited to show off A Long Time Ago – The vehicles of Star Wars. (Almost) Every identifiable vehicle from the Episodes 4, 5 and 6, lovingly illustrated and shown in order of their appearance in the films. I've done one poster with the Complete Series, featuring the vehicles from all three movies, and then separate posters for each film. It's been a passion project for a couple of months (space ships are time consuming!)"
He's currently selling his prints on Society6 here.
And now for some close-ups: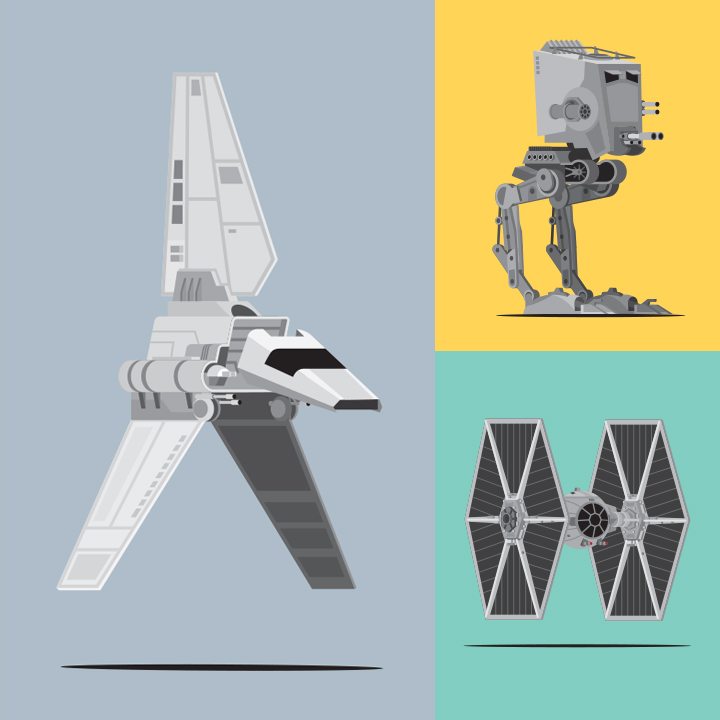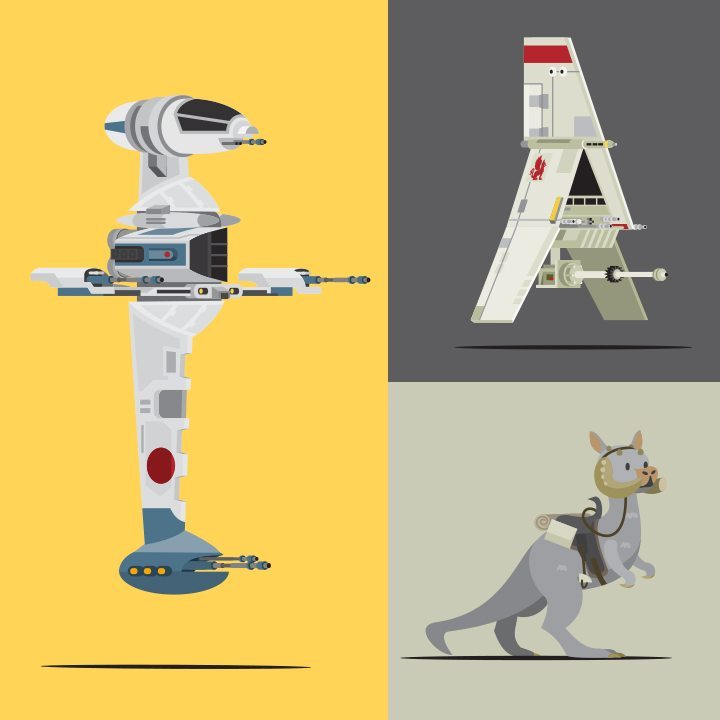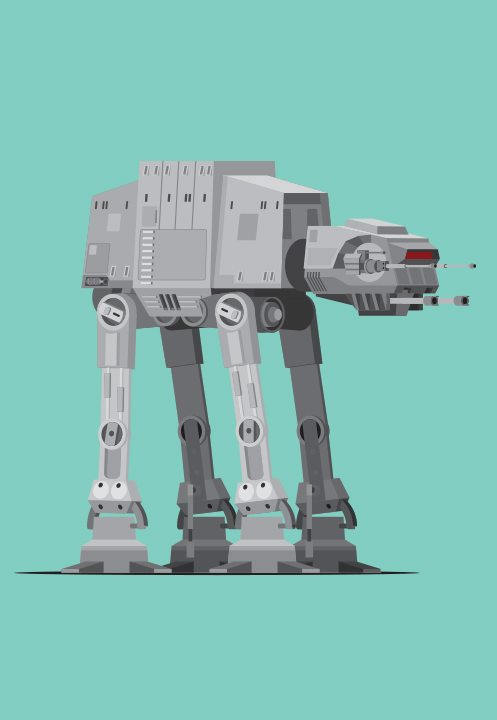 ---

Drop a Facebook comment below!