Logitech recently announced a new all-in-one docking station that also acts as a speaker.
Called the Logi Dock, the device can connect to up to five USB devices and two monitors at the same time. It can also charge a laptop with up to 100W of power with a single cable connection.
Doubling as a giant speaker that is designed for meetings in mind, the Logi Dock has meeting controls that let you mute or disable video in Google Meet, Microsoft Teams and Zoom. To make joining meetings easier too, Logitech has included a built-in noise-canceling speakerphone so that you don't have to use a separate dedicated microphone or headset.
Further enhancing the experience is the ability to customise using the Logi Tune app. Users can set up lighting cues to let people know a meeting is about to start, turn cameras on or off, end calls, muting as well as other features that users can customise to their needs. Logi Tune's calendar feature will be made available later this month.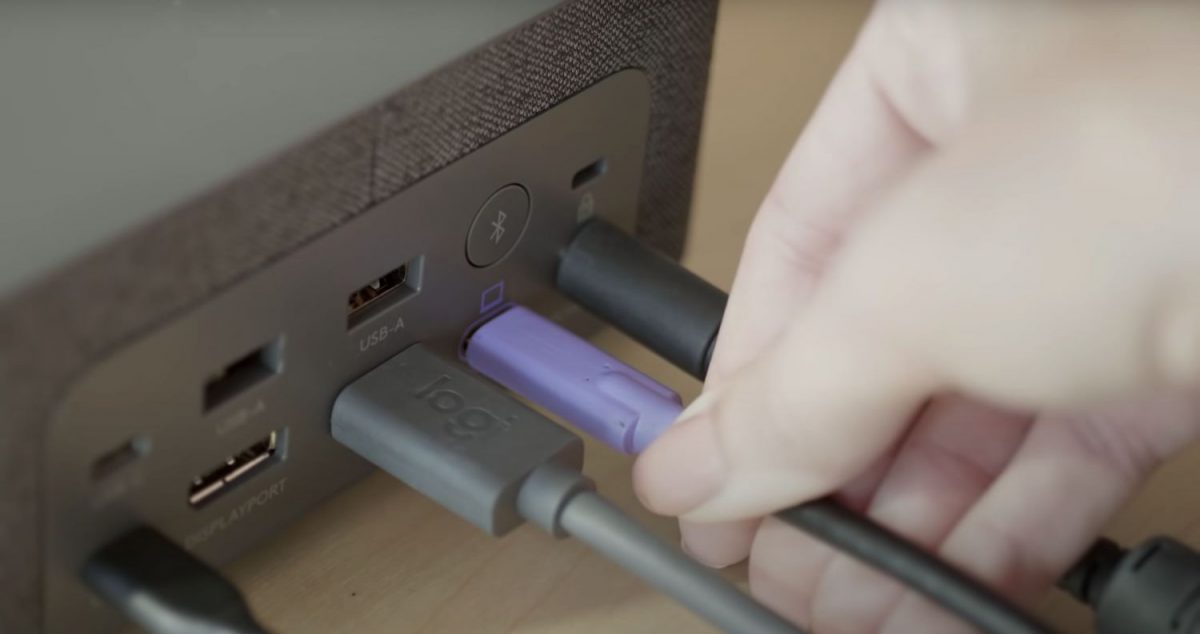 The Logi Dock has two USB-A 3.0 ports, two USB-C 3.1 Gen 1 ports, a DisplayPort, an HDMI port, USB-C upstream, and a Kensington lock slot on the back of the device. There's also an additional USB-C 3.1 Gen 1 port on the side of the docking station.
Logitech's Logi Dock comes in graphite and white and will be available end of year for US$399.