Nothing screams 2013 like curved TVs and LG wants to bring that back. But not just any regular TV, but a bendable OLED TV.
Called the LG OLED Flex LX3, this TV is the world's first bendable 42-inch OLED TV that can go from completely flat to a 900R curve with the touch of a button. Viewers can also choose their ideal arch from twenty levels of curvature, each level with a 5% increment, until they arrive at a curve that pleases them.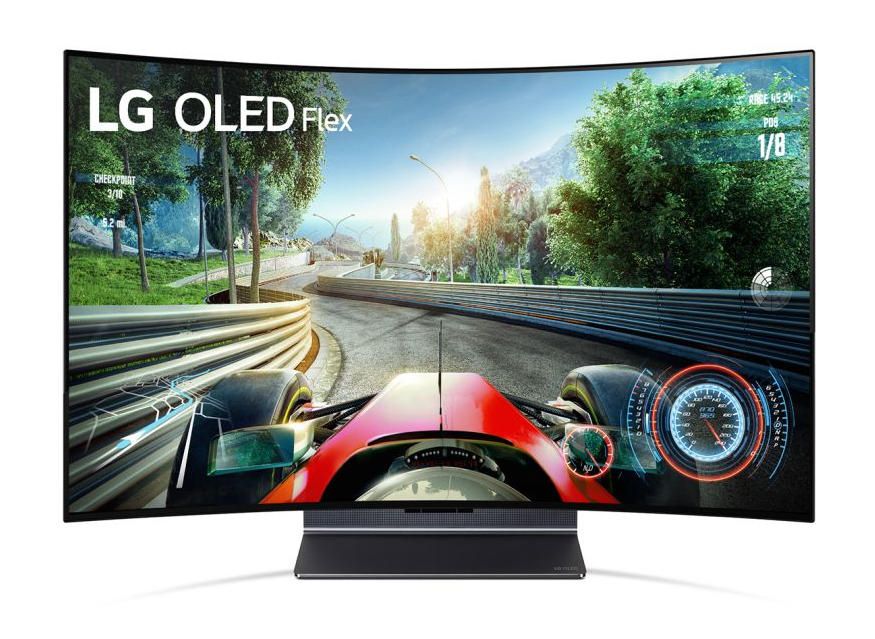 Additionally, the LG OLED Flex LX3 can be tilted up to 10 degrees towards the viewer or away up to 5 degrees from the user. It also has a height-adjustable stand. These features add to a personalised viewing experience whether viewers are sitting up straight or leaning back in a relaxed position.
Truly aiming to for the perfect viewing experience, the LX3 has infinite contrast, deep blacks, is 100% colour fidelity certified, has a 0.1 millisecond response time and low input lag. It is also powered by α (Alpha) 9 Gen 5 intelligent processor and has a glare-free screen so viewers won't be distracted by whatever's happening when they're watching their favourite show or gaming on their next-gen consoles.
Speaking of gaming, the LX3 is a great candidate for gamers who are looking for a new TV. For starters, users can adjust the size of the onscreen image according to their preferences or the genre of game they are playing. Fans of role-playing games or racing games will likely want to use all 42-inches of the screen, while real-time strategy or first-person shooter gamers might prefer a 32 or 27-inch image that allows them to see everything at a glance.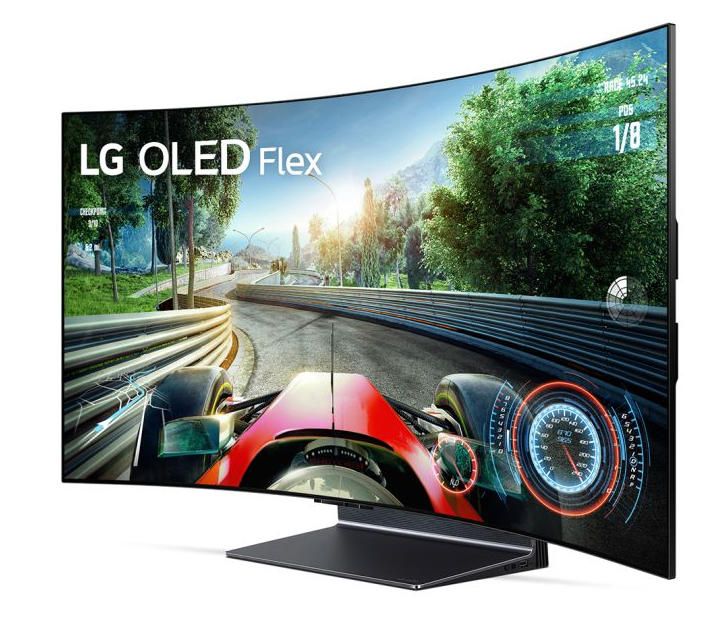 In addition, the LX3 also features an exclusive Game app that supports custom screensavers, offers shortcuts to popular apps, such as Twitch and YouTube, and provides a list of connected external input devices, all on the same screen.
Gamers will also appreciate the LX3's Multi-view mode. This mode allows gamers to view content from two different sources simultaneously. This means they can play a PC or a console game while watching YouTube videos streamed from their smartphone at the same time.
And finally, the final ingredient for a fully immersive experience: sound. This new TV of LG's has two front-firing 40W speakers that help further elevate the gaming and content-viewing experience and has built-in support for Dolby Atmos.
LG is truly changing the way they make their TVs and the LG OLED Flex LX3 is a good example of that. From creating the first 42-inch bendable OLED TV – inadvertently reviving curved TVs – that is customisable in many ways than one to a personalised viewing whether you're catching a film or gaming, interested buyers will be pleased to know that the LX3 will be available soon, though no official release date or pricing has been announced.
---

Drop a Facebook comment below!