LG is known for its OLED TVs, but so far none of its models has the superfast response time of gaming monitors. That is changing soon, with the LG UltraGear 48GQ900 OLED gaming monitor.
The main difference here, is the presence of a DisplayPort, though it's not known right now the exact version.
The 48GQ900 is a 47.5-inch OLED display in its high-end UltraGear monitor series. It is the first LG gaming monitor that uses an OLED panel (the others are Nano IPS) while also giving an ultrafast 0.1ms grey-to-grey response time and 120Hz refresh rate (overclockable to 138Hz).
Like its other OLED monitors, expect better contrasts and accurate colours. It has a 98.5% DCI-P3 colour gamut and HDR10 support on a resolution that goes up to 3,840 x 2,160 (4K UHD). The screen is also coated with LG's anti-glare low reflection layer to reduce visual distractions.
It supports both NVIDIA G-SYNC and AMD FreeSync for the respective graphics card family to reduce screen tearing.
The LG OLED gaming monitor has a pair of in-built 20W speakers as well as a headphone jack that supports DTS Headphone:X tech for surround sound. The screen sits on a solid V-shaped stand, that unfortunately doesn't look like it is adjustable. LG also throws in a remote control that has a game-reader mode toggle.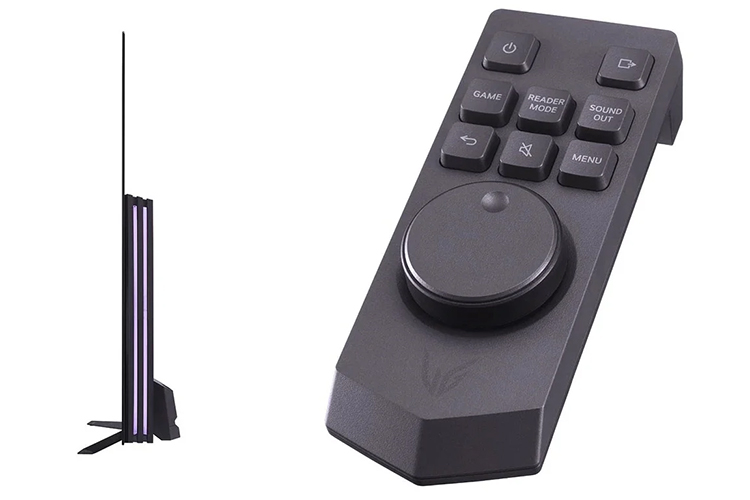 The 48GQ900 is unique among its competitors in the new OLED gaming monitor segment. Its 47.5-inch screen is much bigger compared to the 34-inch screens offered by Alienware, MSI and Samsung. And while the other three use Samsung's Quantum Dot OLED panels, LG is doing its own thing with its own proprietary display. It also seems that LG will be a flatscreen panel whereas the others are curved screens.
LG has announced that the new UltraGear monitors, which include this 47.5-inch OLED gaming monitor, will be available starting this month in Japan with key markets in North America, Europe and Asia to follow. If you do not want to wait, Alienware's 34-inch monitor is already available, if you can secure one.