With GPU prices seeing a reprieve, it's time to get a powerful monitor to match your latest graphics card, and one of the more premium displays out there is the Alienware 34-inch AW3423DW Gaming Monitor. Clunky naming convention aside, the curved QD-OLED display is one of the sharpest we've seen, though another attention grabber is its S$2,429 price tag, which also makes it one of the more expensive options out there.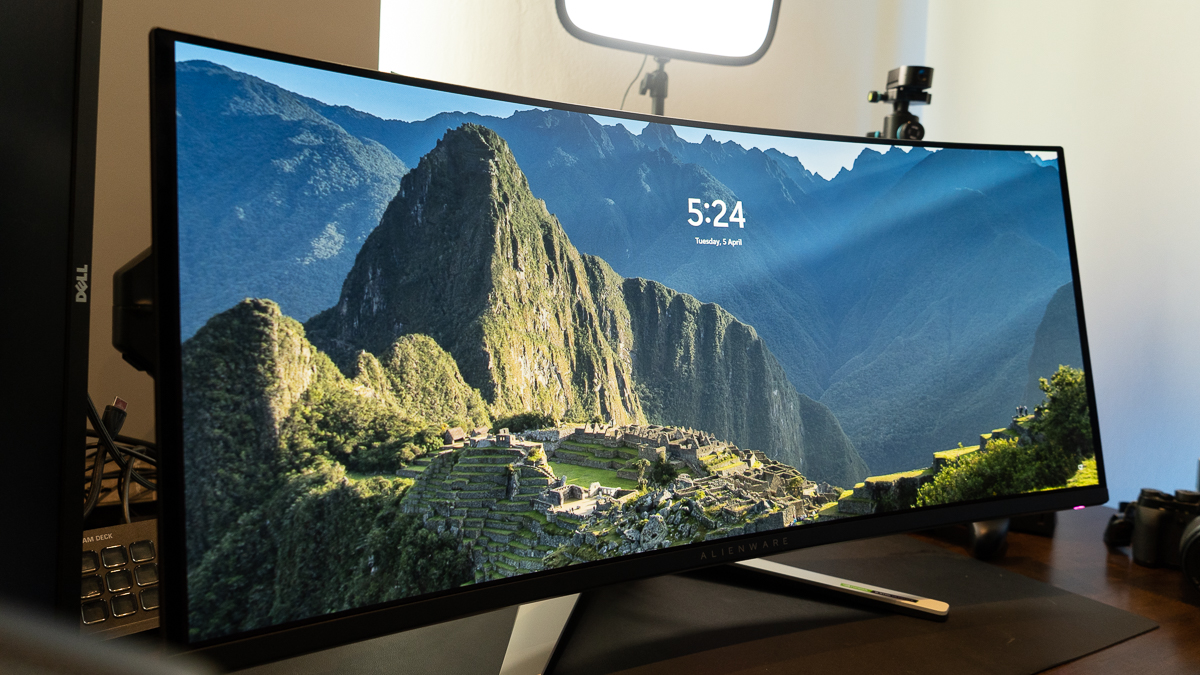 Aimed primarily at PC gamers, the Alienware AW3423DW is a 21:9 Ultrawide, offering 3440 x 1440 resolution at 144Hz, with 10-bit color, or 175Hz with 8-bit color. For most users, 144Hz works perfectly fine for most gaming instances. Aside from normal operations, it provides brightness that turns all the way up to 1,000 nits, though for the most part, Windows 11 does a good job with HDR mode without having users fiddle around to find the optimal settings.
Of course, the biggest prohibitive factor is its price, and if the S$2,429 tag is a big concern, do hold off the purchase for now as competitors might roll out similar hardware in the later part of 2022. At the same time, there's always the possibility of getting LG's fantastic OLED TVs as well. But, that comes with a different suite of concerns.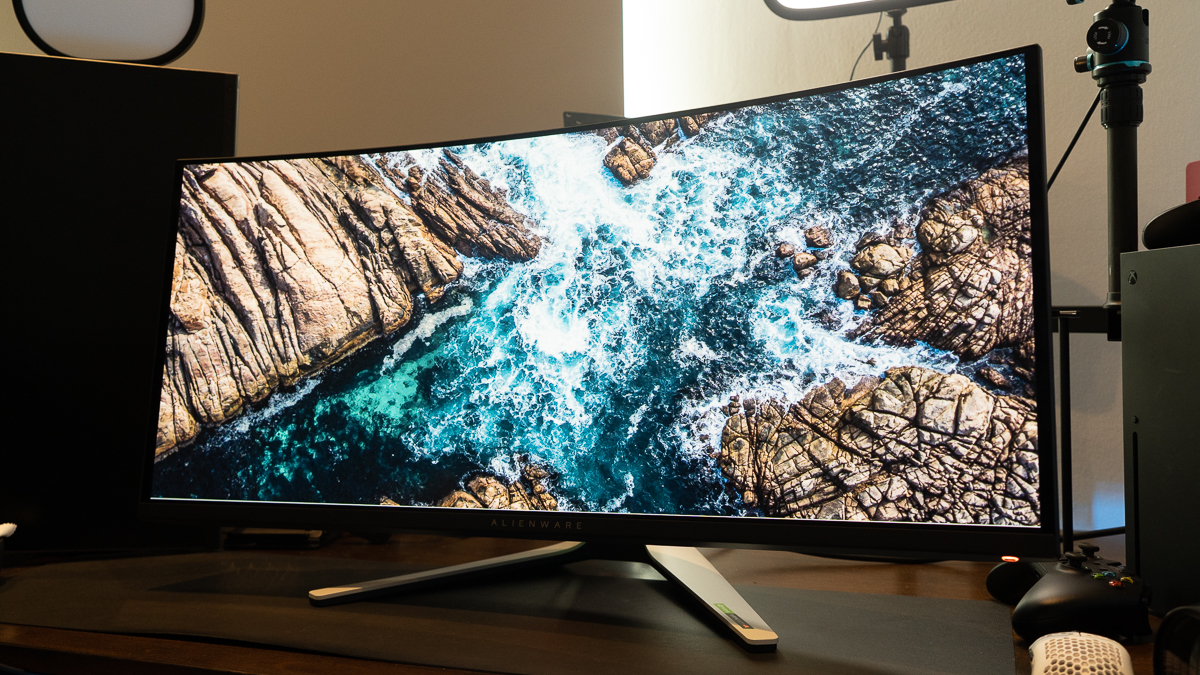 Design and Ports
Right out of the box, Alienware provides users with an excellent stand to pair with the monitor. Nothing in the front screams "gamer", as they've left most of the RGB LED lighting at the rear. There's also an additional VESA mounting adapter if you prefer to use your own arm as we have.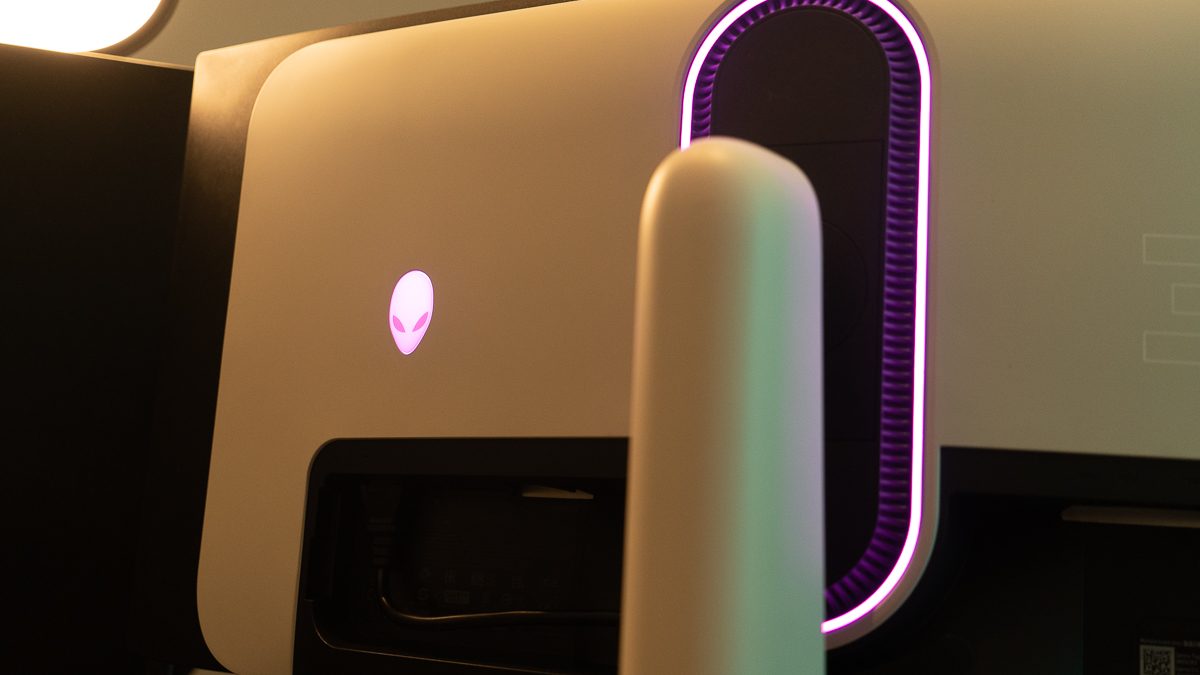 Ports-wise, the Alienware AW342 comes with an excellent range of ports. We have one DisplayPort 1.4, two HDMI 2.0 ports, and four USB ports. Sadly, we don't get HDMI 2.1 ports with this build, so if you're a PS5 or Xbox Series X gamer as well, this is still not the all-in-one solution you've been looking for.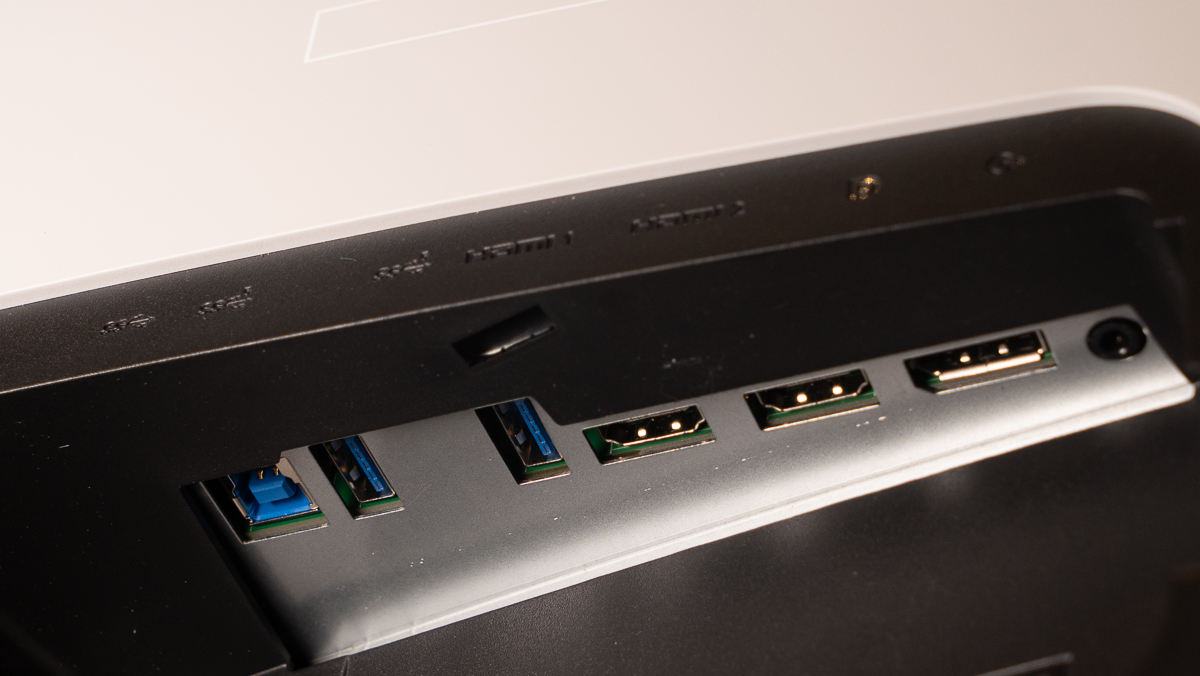 Display
Once you've plugged in this monitor, be prepared to be blown away. This is the exact reason why competition exists to bring consumers the best in display technology. Pretty much everything we've thrown at the display lives up to expectations. From Doom Eternal to Forza Horizon 5, this is the display that makes being in the PC master race so special. There's only so much we can say in words but do have a look at our review video above for more in-depth examples.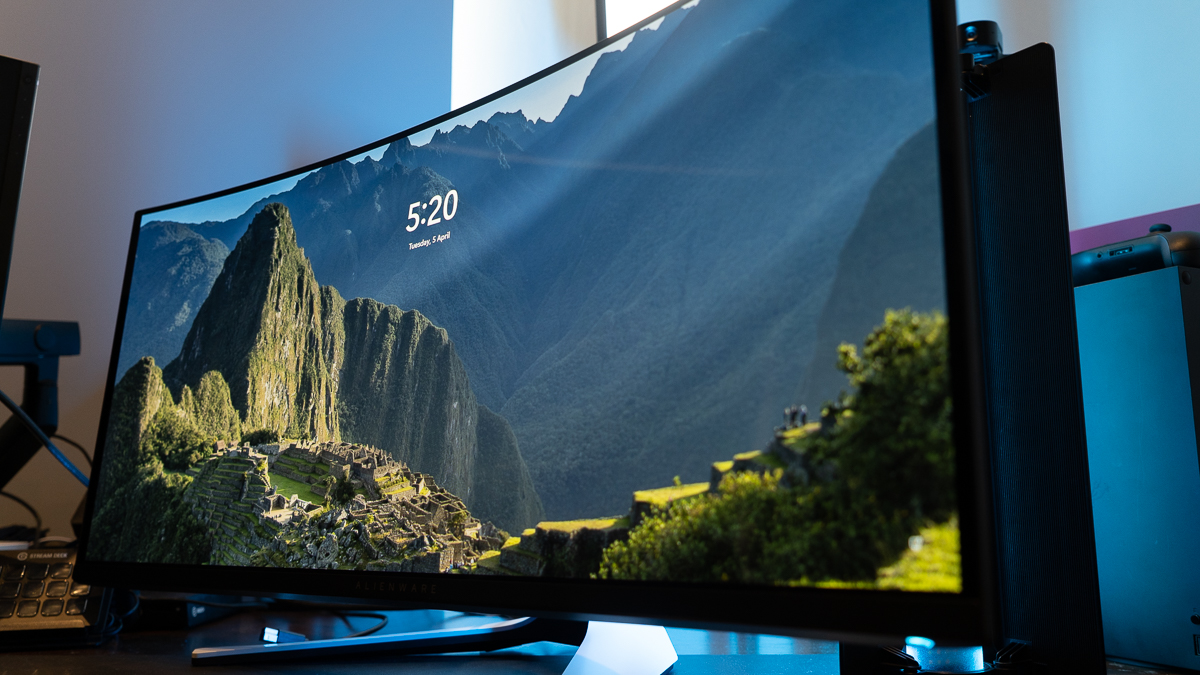 The one hiccup here is the PS5 and Xbox Series X performance on this display. Inevitably, it's mostly limited to 16:9 with black bars at the side, so Windows 11 is where you'd want to use this monitor most with HDR turned on.
Final Thoughts
Honestly, if you have your heart set on the Alienware AW3423DW gaming monitor, just get it already. There's nothing really out there in the market which can match its performance. Additionally, do note that the monitor does have a distinct fan noise which is needed to actively cool the monitor. There's no way to turn it off and it does ramp up in volume during intense gameplay. It's not something you'd notice while gaming but we did wish it were a tad quieter.
GEEK REVIEW SCORE
Summary
The Alienware 34″ AW3423DW Gaming Monitor is the final piece of hardware we've been looking for to complete our desktop. If only it had HDMI 2.1 and a more rational price tag outside of the US market would make this an immediate purchase for many gamers.
Overall
9/10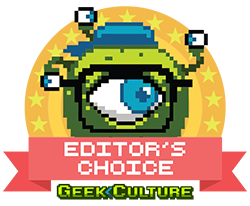 Aesthetics -

9/10

Build Quality -

9.5/10

Performance -

9.5/10

Value -

7.5/10

Geek Satisfaction -

9.5/10
Gerald currently straddles between his love of video games and board gaming. There's nothing that interests him more than trying out the newest and fanciest gadget in town as well. He dreams of publishing a board game sometime in the future!