Hot off the heels of LG InnoFest 2019, the wheels have started to turn as LG's latest washing machines, refrigerators, and air conditioners roll out across the globe.
One thing that appears to tie them all together is not quite the requisite "innovations" essential in every yearly product release, but a dedicated mantra for all the company's products to play nice with each other. Or at least attempt to.
As LG touts their "open platform, open partnership and open connectivity" tagline to the world, it remains to be seen in the coming months how LG lives up to this claim. The common thread which ties it all together is LG's AI tech – the LG Thinq.
In a recent trip to Seoul, we've seen it in action with a wide range of LG's devices. The company is now committed to implementing it to pretty much all their products around the world. It's easier said than done and it would appear the Korea conglomerate is making it happen.
Internet-connected washing machines, refrigerators, and air conditioners are not that hard to imagine in this day and age and LG is making the magic happen. But the company will not be doing the heavy lifting alone. Considering that Google Assistant and Amazon Alexa have been able to entrench themselves in many a household, LG has passed on the voice-activated portions to these folks while their devices are all powered with the ThinQ to handle the more operational aspects of their appliances.
When it comes to populating a home with the latest gadgets, LG has surveyed and mapped out incrementally which features customers need and want in the form of a customer decision index.
"We do have an extensive framework to understand what consumers really want and it tends to be a list of pain points which we look to address in each subsequent generation of products," said Kim Min Kyu, Team Leader for Sales and Marketing.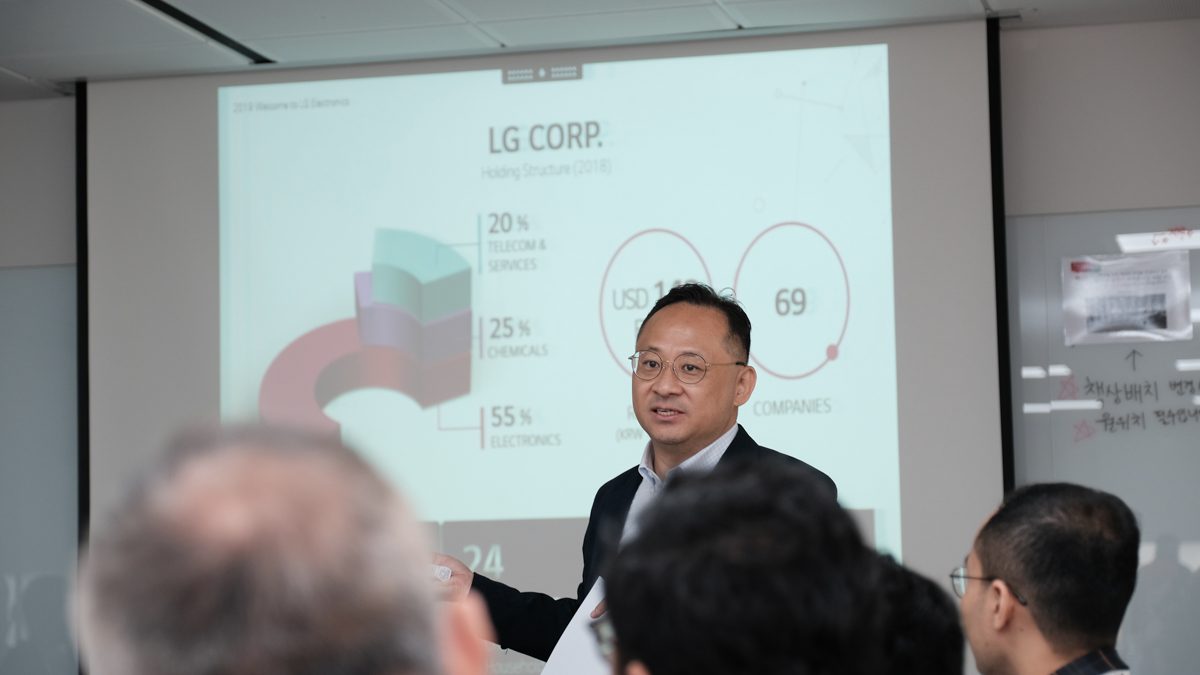 Adding on to this, while "we've found that while consumers say one thing, what they do in practice might be something different altogether," Ken Hong, LG's Head of Global Corporate Communications, explained with a quick smile.
Armed with all this information in mind, LG then sets its massive manufacturing machine forward into churning out its product rollout with a small leap of faith.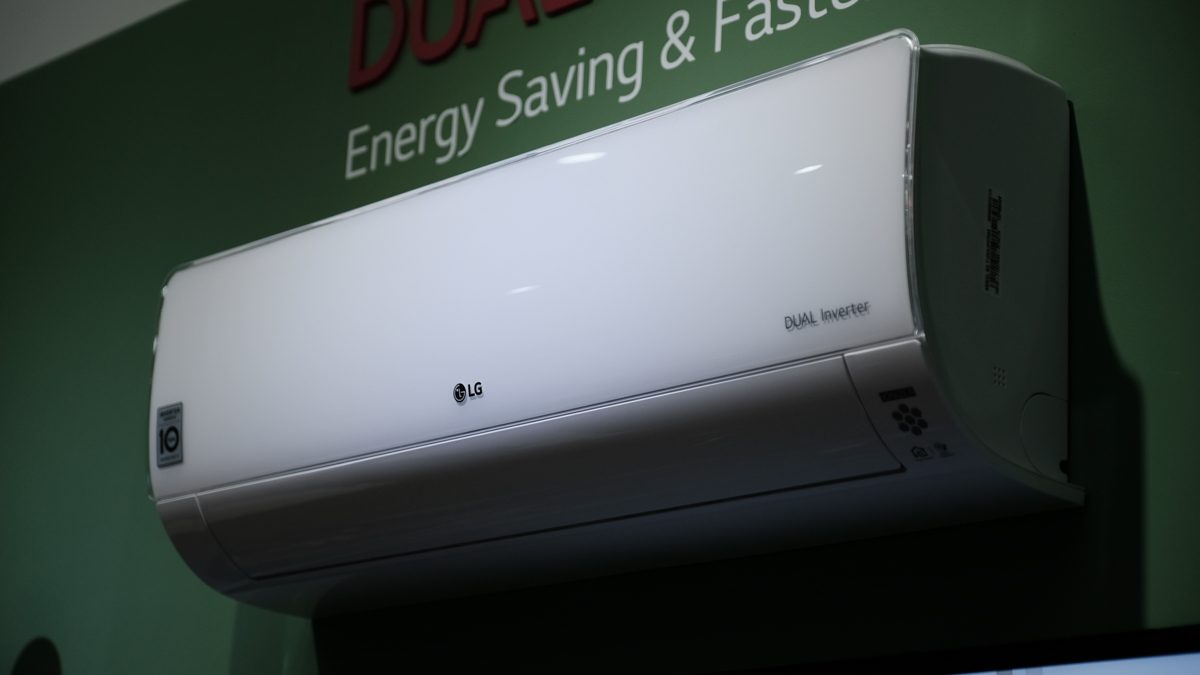 With air conditioners, LG's Dualcool system leverages on Google's or Alexa to activate the appliance which is rather pedestrian these days. LG then ups the ante by implementing alerts to inform the user when to change the refrigerant. It goes one additional step further by learning the user's preferences and adjusting the temperature accordingly based on a user's ideal conditions. All this is done with the help of the Thinq AI.
Out of the bedroom and into the kitchen, LG's refrigerators have been early test subjects for Thinq implementation in the past and now they are in line for serious feature upgrades. The new fridges will employ Thinq to allow users to control their fridge, monitor its status, and also diagnose any issues. The biggest improvement would be to allow consumers to actually order groceries via the fridge itself, but the feature will only be rolled out widely closer to 2021. This might actually put LG's refrigerators on the backpedal compared to their rivals so things would need to speed up.
If you've seen washing machines recently, there's a good amount of options available on the dial for pretty much every permutation of clothes type. Perhaps realizing this has started to get out of hand, LG's latest Twinwash washing machines will now offer users suggestions on what type of washing and drying cycle users should use automatically based on its assessment of the load. Analysis paralysis averted in the laundry room. Being able to start or pause cycles remotely has always been a small benefit but doing laundry, for the most part still requires one to block one a small part of the day to complete the task from start to finish.
Having been a constant powerhouse in the sideload washing machine category, LG is silently making a push once again into the top load category. Traditional wisdom advocates for side load machines as it affords better and gentler cleaning overall but top load machines have seen improvements over the years, with LG doing away with an agitator altogether. While side load machines are great especially when it comes to space saving, top load machines would see increasing popularity as society ages. There's only so much bending over one wants to do when their knees and back start to give way. With the new high-efficiency top load washers, much less water is used, and the clothes are manhandled a lot less as well.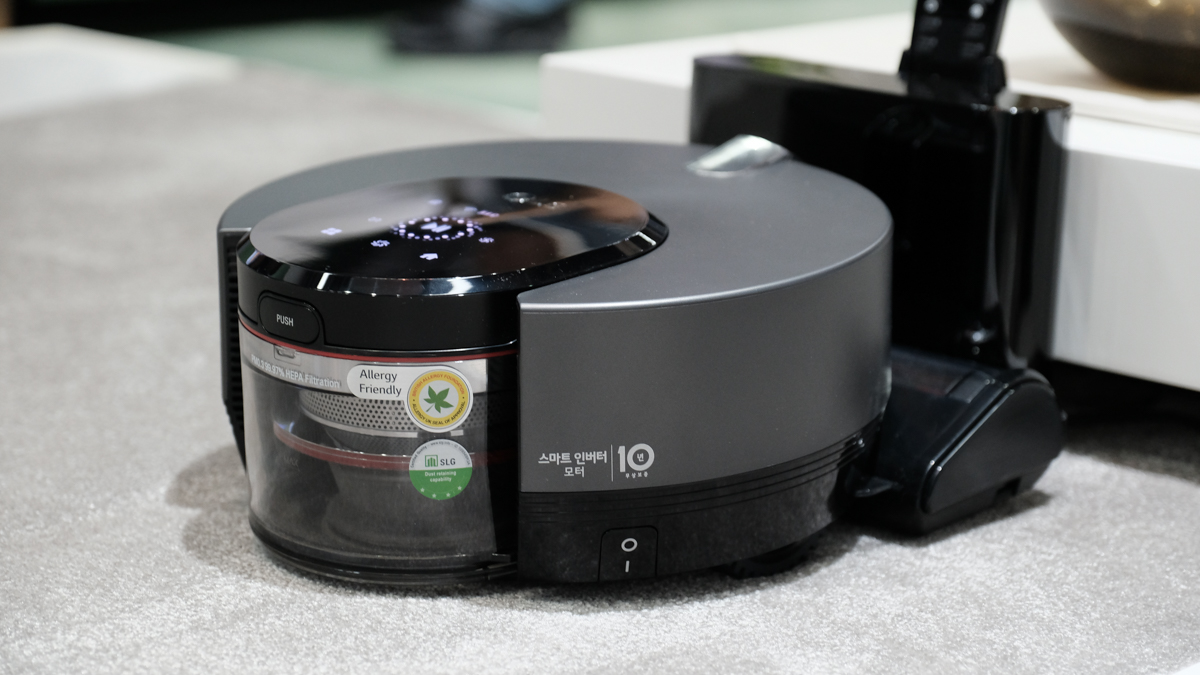 With all these new functions found in LG's slew of new appliances, the end goal seems a bit clearer. As society ages and nuclear families become smaller, the need for large, workhorse machines of old are being slowly phased out with the introduction of smaller, more consumer-friendly designs aimed to help you do more in less time. In fact, LG has a range of devices, which are currently only available in Korea, targeted at the elderly and the singles who live alone.
This all points to how LG paints the future and the next leap in how consumers interact with their appliances at home. When a bulk of the thinking can be delegated to LG's Thinq, that hopefully gives us more time to endeavour in more higher level pursuits. This push is not something LG is looking to forge ahead alone and they're more than happy to embrace anyone looking to make life good for everyone, starting with Google and Amazon.
The only real drawback to all of this would be the risk of over-engineering and the creep in prices. LG could strive to be a tad affordable when it comes to appliances and their Signature series is the peak of home consumer products. Thus, why spend more when a dumb machine could come close to doing most of the job. The idea here is that while money cannot buy time, it certainly can buy convenience which is something LG is definitely gunning for.
Gerald currently straddles between his love of video games and board gaming. There's nothing that interests him more than trying out the newest and fanciest gadget in town as well. He dreams of publishing a board game sometime in the future!
---

Drop a Facebook comment below!