Due to the global health crisis, many have taken to working from home to try and prevent the spread of the coronavirus. As such, it is also important to ensure that your indoor environment stays clean and healthy.
Furthermore, according to research done by the Environmental Protection Agency in the United States, over 90% of people spend their time indoors, and a lack of fresh circulation in indoor environments has resulted in chronic health conditions that afflict 20% of the world's population today due to allergens, particulate matter, and harmful gases.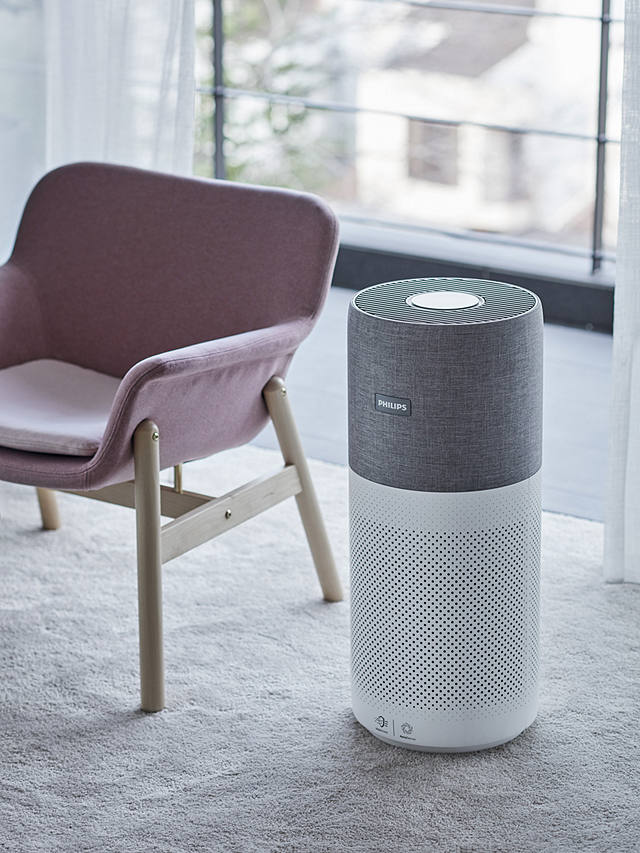 To help keep your house or office healthy, clean, and free of pollutants, Philips has launched the Philips Air Purifier 2000i, 3000i series, and Philips SpeedPro Max Aqua 8000 Series.
"Singaporeans are increasingly focused on what is most important to them – keeping themselves and their loved ones healthy and safe," said Dian Maryska, Consumer Marketing Manager, Home Care APAC, Philips ASEAN Pacific. "With people being indoors most of the time and prioritising their health, health-at-home is key,. Our recent innovations use the latest technologies for customers to sustain healthy indoor spaces through intelligent, personalised solutions."
"Exposure to Allergens and pollutants is recognised as one of the most important risk factors for worsening asthma in children. In modern indoor spaces, allergens, viruses, bacteria, and harmful gases may cause resipratory infections," said Dr. Benjamin Loh of DTAP Clinic Group.
With these three new home care products by Philips, customers will now be better equipped to help keep and maintain the cleanliness of their house. This in turn will be beneficial for not only their own health, but also that of their family members.
---
Philips Air Purifier 3000i Series (S$689)
Thanks to its professional-grade sensors, the Philips Air Purifier 3000i is able to detect harmful particles, gases, and allergens in real-time and works efficiently to remove them with its filter that is capable of removing 99.97% of particles. Even those as small as 0.003um (which is smaller than even the smallest known virus). You can also easily control it using Philips' Clean Home+ app which allows you to check the air quality of your home at any time.
You will also be able to easily identify the various pollutants in your home and the app will also inform you of when your Air Purifier 3000i's filter needs to be replaced. It comes in a sleek design with a fabric texture that allows it to blend seamlessly into any household. It uses an integrated filter model of FY3430/30.
---
Philips Air Purifier 2000i Series (S$549)
The Air Purifier 2000i Series comes with a pre-filter and True HEPA filter that helps to remove harmful pollutants from indoor environments while its Active Carbon filter helps to reduce the number of harmful gases and odor in the air. Much like the 3000i series, it is capable of monitoring the quality of air and will provide users with air quality feedbacks via the display or Home Clean+ app. It uses an integrated filter model of FY2180/30.
---
Philips SpeedPro Max Aqua 8000 Series (S$759)
To better help you keep your house clean and save time while doing so, Philips has released its 2-in-1 SpeedPro Max Aqua 8000 Series which functions as both a vacuum and a mop and aims to provide users with a powerful, hygienic and complete clean. It comes with an advanced triple filtration system that is capable of removing up to 99% of bacteria by adding detergent to its aqua nozzle. The SpeedPro Max Aqua 8000 Series also comes with a PowerBlade digital motor that is capable of producing 360-degree suction on the nozzle.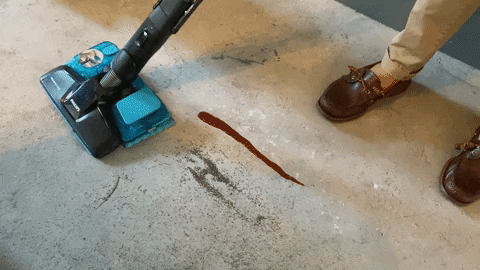 To ensure you aren't caught needing to charge the device mid-clean, it comes equipped with a lithium-ion battery that can run for 80 minutes. It is also flexible, easy to manoeuvre around your house, and comes with a number of integrated accessories and attachment to make cleaning your house an easier experience.
---
The Philips Air Purifiers and SpeedPro Max Aqua 8000 Series will be available on Philip's online store and all authorised retailers such as Lazada.