Aside from the ASUS ROG Phone 3, another gaming phone that has recently been announced is the Lenovo Legion Phone Duel, the company's very first gaming phone.
As expected of a high-end gaming phone, the Legion Phone Duel comes with the new Qualcomm Snapdragon 865 Plus and 5G wireless data.
Though what is most interesting about it is undeniably the 20MP pop-up selfie camera that is located on the side of the phone, this is so your fingers or palm won't be obstructing your camera when you are playing a game and streaming or video calling at the same time. The pop-up selfie also helps to prevent Lenovo from having to have a notch or cut-out for the front-facing camera on its 6.6-inch 1080p AMOLED display with 144Hz refresh rate.
Aside from the selfie camera, the Legion Phone Duel also sports a 64MP main camera and 16MP ultra-wide angle camera both placed in the middle of the phone so they aren't obscured when you are playing games in landscape mode. Though we imagine even the most avid of gamers won't be playing games 24/7, and you will inevitably end up smudging the camera with your hands when you hold the phone vertically to browse the internet or send a text to someone.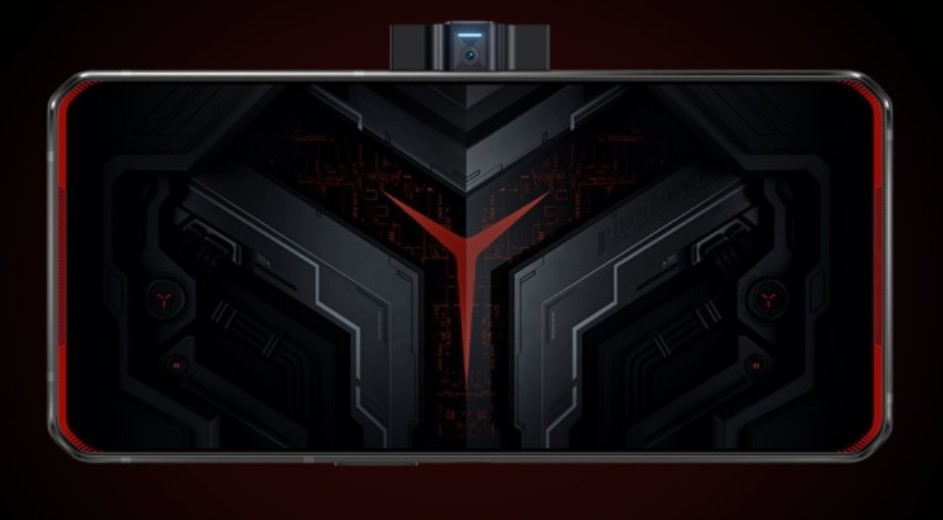 The Legion Phone Duel will come with 5,000mAh of battery and it supports 90W fast charging through the USB-C charging ports located on the side of the phone.
Aside from that, Lenovo's new gaming phone will also come with either 12GB or 16GB of RAM, along with either 256GB or 512GB of built-in UFS 3.1 storage. To help make gaming more immersive on the Legion Phone Duel, Lenovo has included dual vibration motors as well as ultrasonic touch-sensitive sensors to help you map out virtual buttons to the edge of the phone, making it resemble an actual controller.
The Lenovo Legion Phone Duel is expected to release first in China in July, with it being released in select parts of Asia, Africa, the Middle East, and Latin America later on. Pricing will be announced at a later date.