Smooth gaming performance is paramount for gamers — one of the biggest pet peeves is a drop in framerates, pulling them out of the immersion. Lenovo has just unveiled a new line of their 8th generation gaming devices, and the pièce de résistance? All of them are powered by the world's first dedicated Lenovo Artificial Intelligence (LA) AI chip and Lenovo AI Engine+ software to ensure an optimal gaming experience.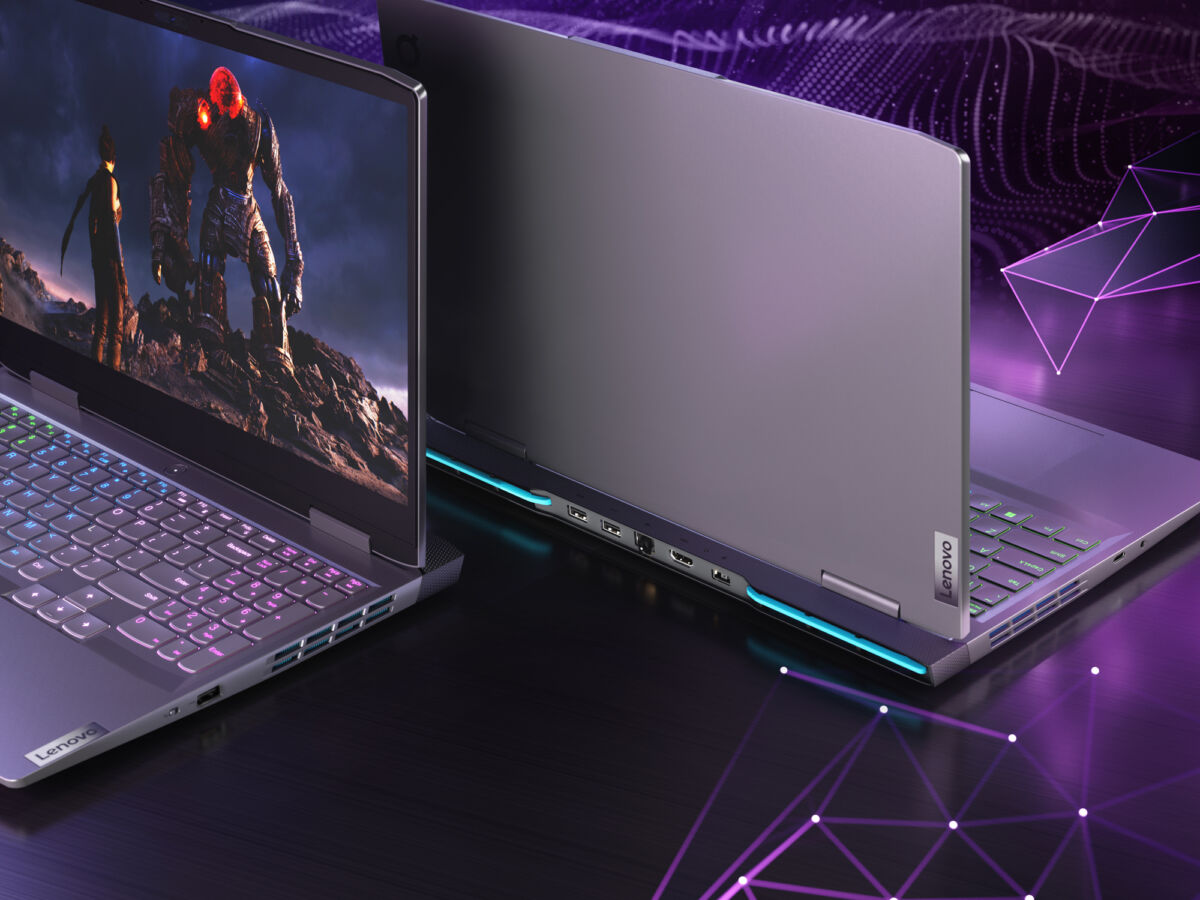 The line of devices in focus includes the Lenovo Legion Pro Series (7i/5i), the Lenovo Legion Slim Series (7i/7, 5i/5, and 14-inch Lenovo Legion Slim 5), and Lenovo LOQ Gaming Laptops and Tower.
The Lenovo AI Engine+ deploys a software machine learning scenario-detection algorithm that monitors in-game framerates and fine-tunes system performance by allocating wattages between the CPU and GPU. This results in a 15 percent higher thermal design power (TDP), which optimises gameplay seamlessly without the need for manual adjustment to the settings. Quieter fan noise, faster performance, and most of all, increased frames per seconds (FPS) can be expected.
What's even better is that users will have full control to customise and adjust their new AI-powered machine through the Lenovo Vantage software, including overclocking, AI-performance tuning, and system monitoring through a real-time performance dashboard.
The Lenovo Legion Pro Series is the epitome of power and smart AI-tuned gaming. Both the 7i and 5i laptops come with a 16-inch WQXGA (2560 x 1600) IPS display, interchangeable WASD keycaps and Legion Spectrum RGB lighting software. Additionally, the Legion Pro Series runs on Lenovo Legion's ColdFront 5.0 fan systems which keep gaming sessions quiet and cool by distributing cold air and expelling heat, up to 240W of total system TDP.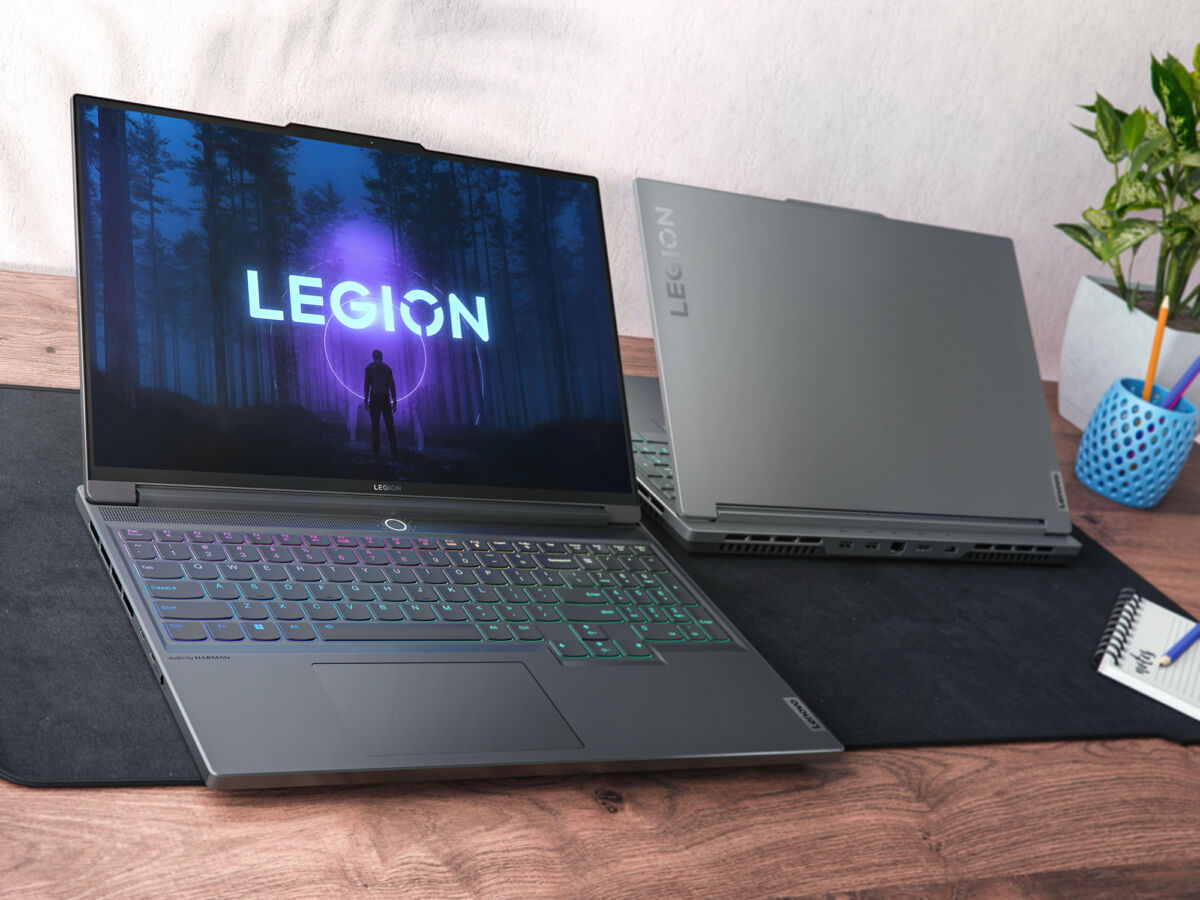 For those looking for more portable and sleek devices, the Lenovo Slim Series is more than capable of helping you bring your games and projects wherever you go. The Lenovo Legion Slim 7i/7 is a slim 16-inch, 3.2k (3200 x 2000) IPS screen laptop that weighs under 2kg and packs a 99.99Whr battery that can last you approximately 10 hours of work. Meanwhile, the Lenovo Legion Slim 5i/5 comes with 16-inch WQXGA IPS and 14-inch WQXGA+ (2880 x 1800) IPS variants.
Those seeking specific screen sizes and processors, meanwhile, can consider the line of Lenovo LOQ gaming laptops. The laptops can have 16 or 15-inch screens with Intel (Lenovo LOQ 16IRH8 or Lenovo LOQ 15IRH8) or AMD (Lenovo LOQ 16APH8 or Lenovo LOQ 15APH8) processors. All Lenovo LOQ (Pronounced "lock") gaming laptops come with NVIDIA GPUs, with their displays supporting NVIDIA G-SYNC, allowing for quick refresh rates, vibrant colours, and full seamless immersion when gaming. The 16-inch versions have an 80Whr battery that can last up to 7 hours while the 15-inch versions have a 60Whr battery that can last you 6 hours. They also support Super Raid Charge for faster charging and longer battery life.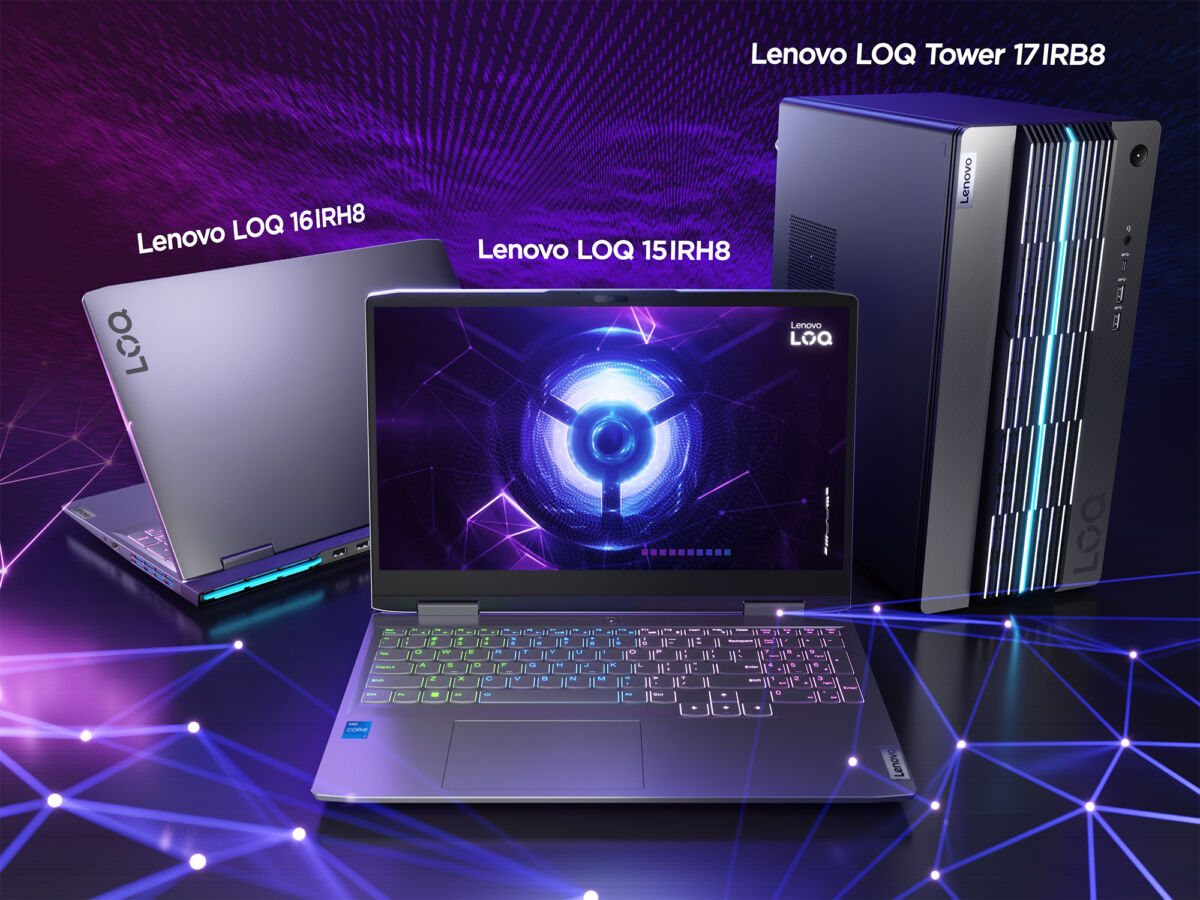 Last but not least, if you're just getting into gaming and would wish to hit the ground running with games without worrying about system specifications, Lenovo is offering their new Lenovo LOQ Tower 17IRB8 desktop PC. The PC boasts an Intel Core i7-13700 CPU and the latest NVIDIA 40-series GPU, so you can play any game without worrying about performance dips.
All devices come with Windows 11, Lenovo Vantage, and 3 months of Xbox Game Pass Ultimate for free. They all also support the full range of RTX 40-series GPU based on the user's choice. The Lenovo Legion Pro Series (7i and 5i) is available in Onyx Grey today. They are priced from S$5,299 and S$2,899 respectively, and can be purchased at Lenovo's online store.
Devices from the Lenovo Legion Slim Series and Lenovo LOQ Gaming Laptops and Tower will be available in Singapore from May, with prices to be announced closer to launch dates.