Come this August, not only can Super Mario and LEGO fans look forward to the release of the interactive Super Mario LEGO set and its two expansion packs, but also the release of four LEGO Super Mario "Power-Up Packs" which can help well… power up your gameplay experience.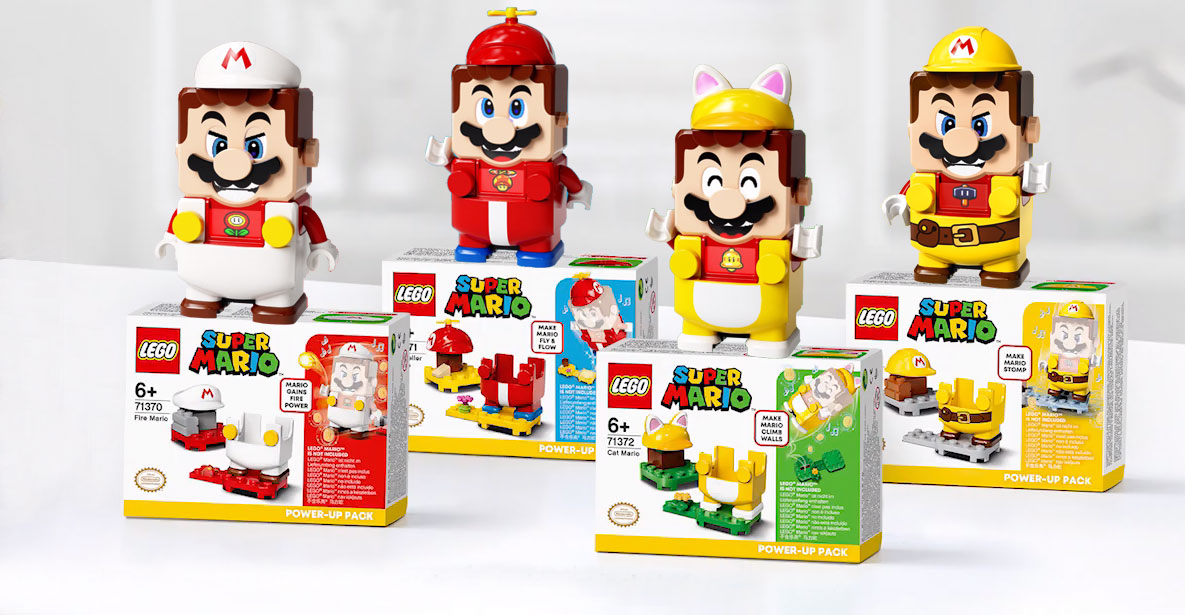 The Super Mario "Power-Up Packs" was announced in a YouTube video by LEGO, where they revealed four new suits that not only changes the appearance of Super Mario but also unlocks new ways you can play with the plastic plumber.
The four new suits are the 'Fire Mario' suit, 'Propeller Mario' suit, 'Cat Mario' suit and the 'Builder Mario' suit.
With Fire Mario, you will be able to lob fireballs at unsuspecting Goombas and other monsters. Propeller Mario allows you to take to the skies to collect additional coins, whereas Cat Mario is able to scale walls to collect more coins. Finally, Builder Mario is capable of smashing down on bricks to discover secret coins.
It is worth noting that the Power-Up Packs only come with the suit and hats for Super Mario, and not the plumber himself. Super Mario will only be available with Super Mario LEGO Starter Course.
Each Power-Up Pack will cost USS$9.99 and will be available from 1 August.