Thanks to the folks at Stonewars, we get to have a first peek at the upcoming LEGO Marvel 76200 Bro Thor's New Asgard Set. The set looks to be a mini diorama re-creation of Thor's messy home in New Asgard, as seen in Avengers: Endgame. This looks like a fun set that comes with 3 minifigures, topless Bro Thor, Korg and Miek.
This makes us wonder if there will be fun Easter eggs like having "Noobmaster69" printed on the TV screen tile.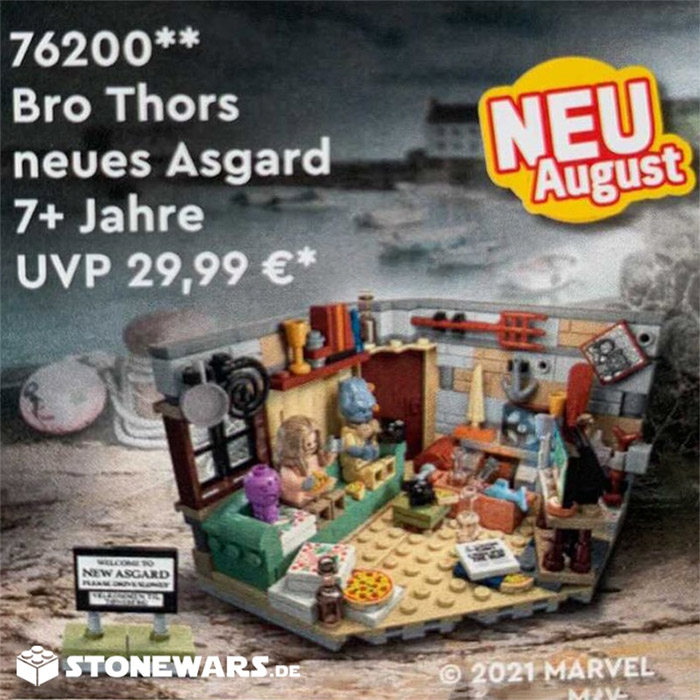 Perhaps the set will be fully revealed at the very first LEGO CON later today. The set is expected to release this August and priced at €29.99. Ahead of this new set's release, there is the LEGO Marvel What If…? 76194 Tony Stark's Sakaarian Iron Man Set hitting stores in July and even a first-ever LEGO Marvel Advent Calendar Set later this year. And we are just recovering from the recent release of the 76178 Daily Bugle Set … there's simply too much wallet hurt!