In his acceptance speech during the Golden Globes earlier this, South Korean director Bong Joon Ho said that as long as audiences get over the one-inch barrier of subtitles, a whole new library of content will be available to them.
While the observation is a very keen and valid one, Park In Jae, director of Netflix's Korean zombie period drama Kingdom, attributes the show' enormous success to the fact that it was created in such a way that even without subtitles, audiences will still more or less be able to follow the story.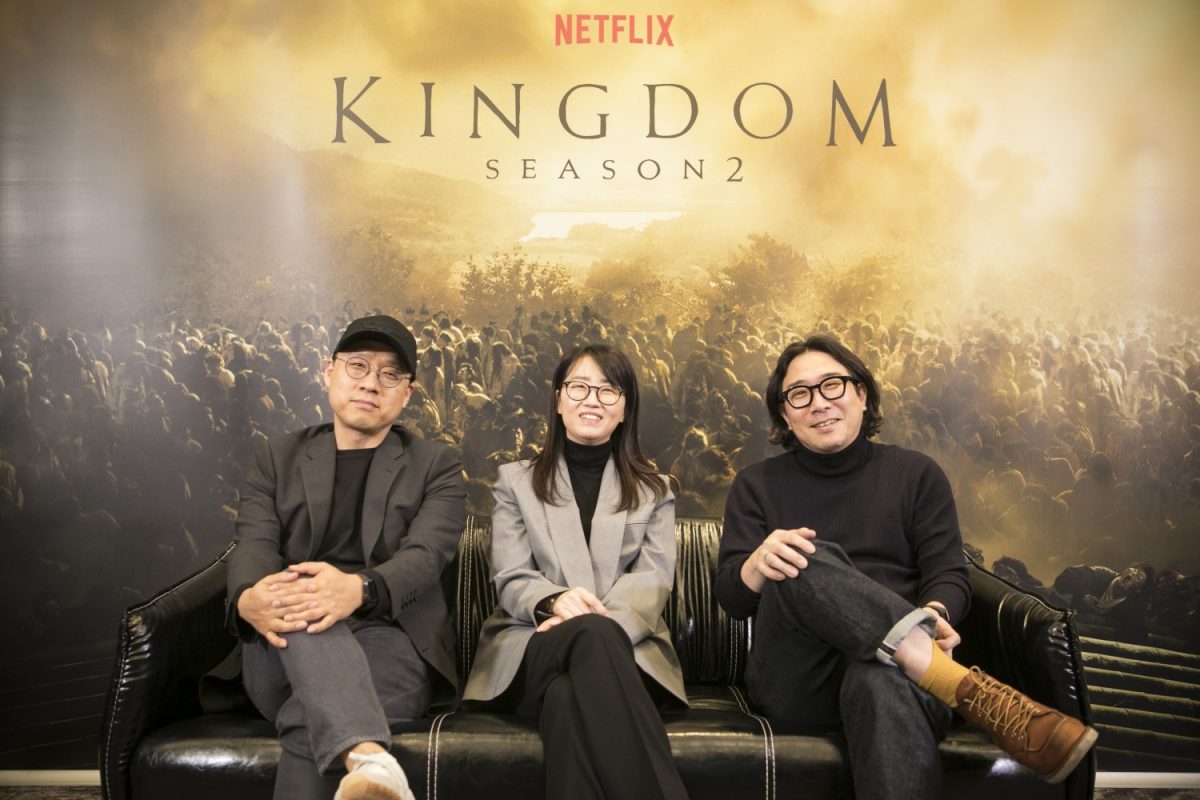 And he acknowledges that he had some help on this front, with zombies that everyone knows to fear and run away from.
"I think we tried to create something that would overcome the one-inch barrier of subtitles, because our story, the way we created it is even without subtitles, when you see the running zombies and the prince that is being chased after, people can follow the story without even seeing the subtitles," said Park in an interview promoting Kingdom's second season, alongside Kingdom's writer Kim Eun Hee and Executive Producer Kim Seong Hun.
"So, I think in a sense we can say that zombies have put all of us in the same team, so to speak."
Though zombies can definitely be attributed to the show's massive global success, with an 89% Fresh rating on Rotten Tomatoes and numerous positive reviews by critics (ours included), Kingdom's formula for success is certainly more than just mindless monsters.
Producer Kim said that he was "pleasantly surprised" by the success, and notes that one reason is just the audience's fatigue with the overused zombie genre, starting recently from The Train To Busan and Rampant in South Korea, to World War Z and The Walking Dead in the West – the general public' low expectations for the zombie genre was itself a factor for its success.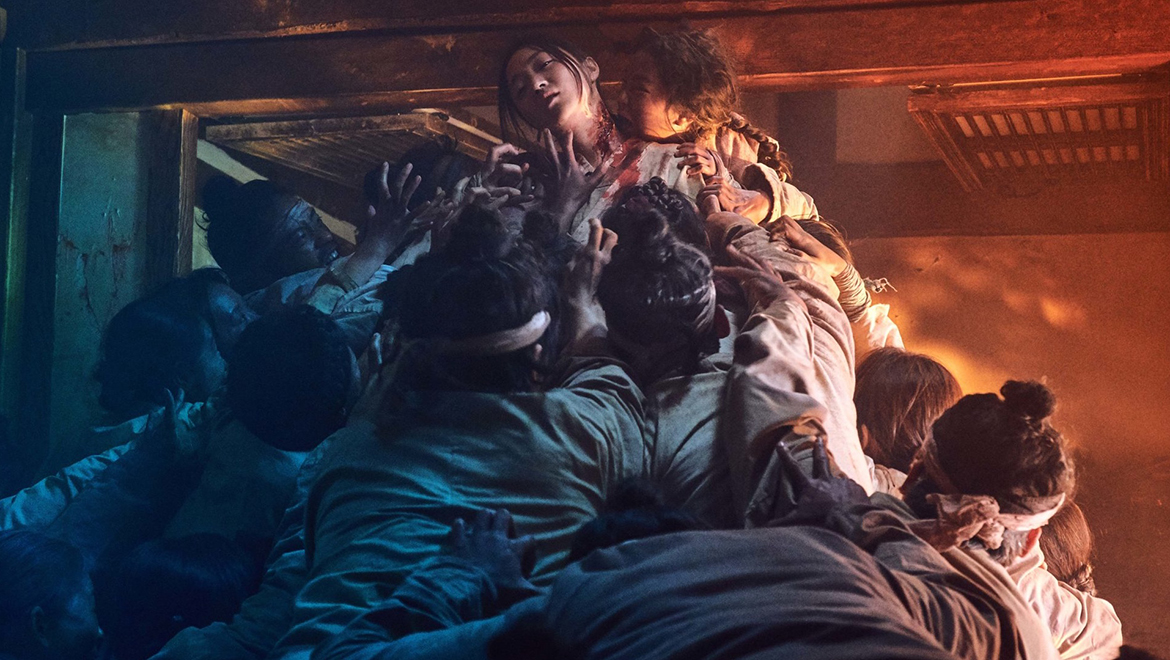 "Well, it wasn't that we expected this much response globally when we were first beginning the project," said Kim Seong Hun during the interview. "However, we were very pleasantly surprised ourselves to see the results."
"We also went back and thought about why this was the case, and I think that first of all, there was a sense of the zombie genre being a B grade, or a minor genre but I think we brought that to a major genre, with a solid and sound narrative where the zombies wasn't just a tool that was being used, but had great meaning to it," explained Producer Kim
"And things that were only familiar to people living within Korean Peninsula, and over five centuries worth of the Joseon dynasty's rich culture, I think all of these aspects really resonated with the global audience because it was something that was new and fresh."
Funnily enough, despite crafting a show centred around characters doing their utmost to survive, the three producers of the show are convinced that neither of them will last all that if a zombie apocalypse were to really hit Korea.
"I personally think often about that whenever I am in the parking lot, says Kim Eun Hee, who isn't only the writer behind Netflix's Kingdom, but also the creator of the webcomic the show is based on. "I try to imagine if a zombie were to appear, where would be the best parking spot and what not. But practically speaking, I think realistically, if there were a zombie apocalypse, it would be better and more convenient for me to die as fast as I can."
"On all the other projects and other different genres that I worked in, if you look at the lead [characters], they always tend to never know when to quit, be extremely tenacious and go against all odds and whatnot, and that is because I tend to write about characters that I wish I could be more like," writer Kim elaborated.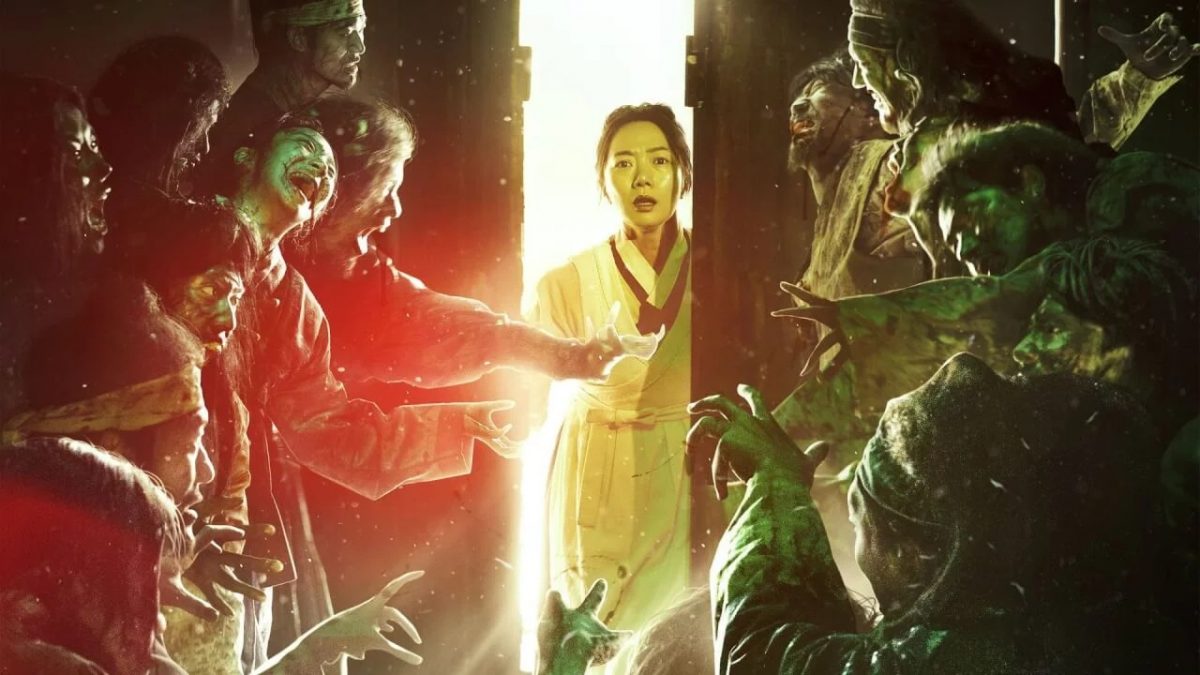 Meanwhile, Producer Kim says that rather than running away and ultimately getting bitten, he'd rather "just be still, stand there, and accept my fate"
"For me personally, as I worked on the project, I felt like it's such it's so much work to run away for survival," said Producer Kim. "So [after] watching them and creating the series I came to the conclusion, rather than doing that I'll just accept my fate."
Director Park echoes his sentiments, though not without first eating as much as he can after raiding a supermarket.
"I personally would like to go to the largest market or the department store and I can find and eat as much food as I can things that I wasn't able to enjoy before play games enjoy everything that is that is offered to humans so you know drinking and whatnot and ultimately I will be bitten and become a zombie but until I do so I would like to enjoy myself as much as possible"
Indeed, it is evident from very early on in the show that all its lead characters, from the crown prince Lee Chang to physician Seo Bi, that they are all extremely tenacious and not willing to submit to fate, each of them determined to find an end to the disease that has been plaguing their lands.
Perhaps this is also another reason for the first season's massive success, which Kim Seong Hun said was a great "encouragement, and a pat on the back" and even though expectations are most likely incredibly high for Kingdom season two, there were "really happy to receive that".
Having produced both Season One and Two, one might inevitably have a favourite scene from either of the two seasons but Producer Kim reveals that much like choosing favour one kid over the other, he finds that he is unable to say which scene was his favourite.
"I have two kids and I think it'd be very difficult to answer if someone asked me who I love more. And I think it's safe to say that I am very attached to every single thing that we created together and in fact, even the subtitles, which you may or may not end up seeing, we really put in a lot of efforts to create those as well."
You can see the culmination of the production crews' hard work once Kingdom Season Two drops on Netflix on 13 March 2020.