If you're here via Facebook, just head right down to the comments and tell us the most awesome Superhero name that you can conjure, we'll pick the best and award you with tickets.
We have TWO (2) pairs of tickets to giveaway! Small condition, you'd need to be 18 and above else there will be no entry at the special event night itself. Oh, and you'd need to be based in Singapore. Did we also mention there would be popcorn as well?
Come early to have a picture taken in the best superhero pose possible too!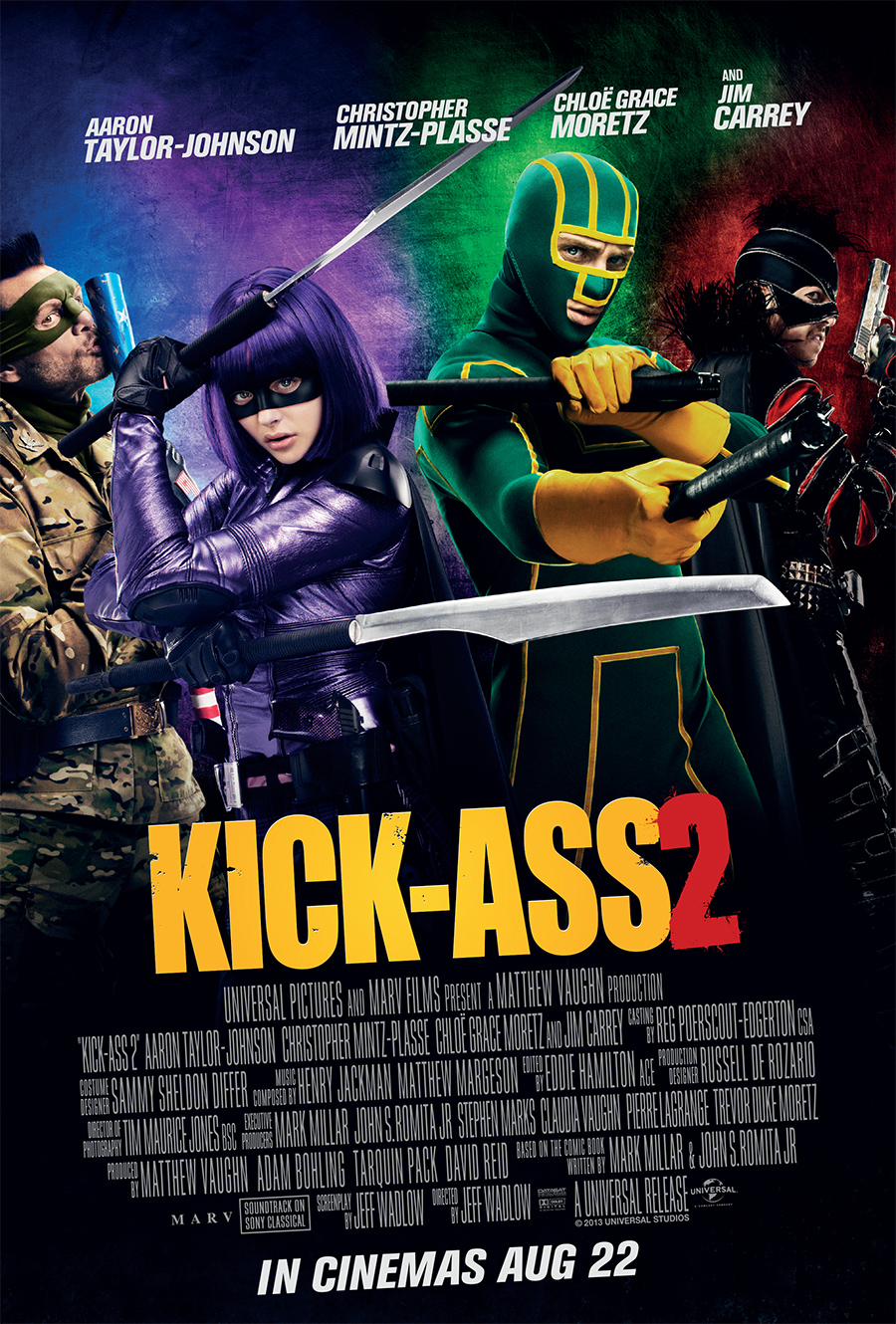 Winning the tickets are just but a small part of the contest. Come dressed as in a costume and you could stand to win S$100. Even Superheroes need to eat right?
KICK-ASS 2 SUPERHERO SHOWDOWN SCREENING PARTY
Date:     20 Aug (Tues)
Time:     7 pm
Venue: GV Grand (1 Kim Seng Promenade, Great World City)
Rating:  M18 – Violence and Coarse Language
Don't forget to share this contest with friends cos after all that's what Superheroes do. OR you could be a selfish jerk and hoard this awesome giveaway to only yourself, because that's how Supervillians roll.
Contest closes 12 August 2013 so get cracking!
Kick-Ass 2 will be showing at all good cinemas worldwide from 22 August 2013. © 2013 UNIVERSAL STUDIOS
Gerald currently straddles between his love of video games and board gaming. There's nothing that interests him more than trying out the newest and fanciest gadget in town as well. He dreams of publishing a board game sometime in the future!