As John Wick continues to ride to new franchise highs, greater ambitions have to be realized. While the franchise has multiple spin-offs in the works, Director Chad Stahelski has signaled his interest in bringing on renowned Hong Kong action superstars into the mix.
So, does the director plan to take his break or not?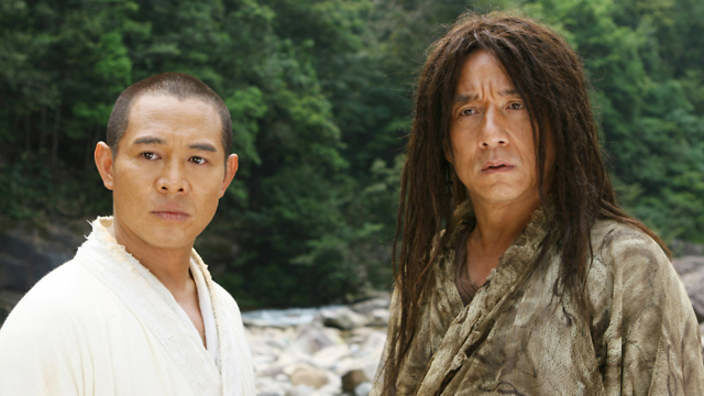 Perhaps in his period of recuperation, Stahelski might be reaching out to the likes of Jackie Chan and Jet Li and see if they might be interested to join the John Wick franchise.
In a recent interview with Screen Rant, Stahelski could not help but name-drop a laundry list of individuals he would love to work with in the future –
"So many people. So many! Keanu and I have a whole board of people we'd love to work with. If you told me Cillian Murphy was going to be in a John Wick movie, I'd be like, "Oh my God!" If you told me Jackie Chan or Jet Li, or Jason Statham? If you said Stallone was going to make a cameo! I'm a little bit old school, so the dream list is, "Clint Eastwood is going to make an appearance." Christian Bale, Chris Hemsworth, or Hugh Jackman; Matt Damon and all these people that I love.

We're friends with Jason Momoa, and I can't imagine a better enticement than Jason Momoa coming in and giving you that look! Like, come on. These are all people we'd love to [work with]. Whether that's in John Wick or another project, I'm a fanboy just like everybody else. If I could work with those people, I would."
Looking at the list it looks like half of the cast of The Expendables is on Stahelski's radar.
While we are certain that many of the named actors would be on board, we're not holding our breath out for Jet Li.
Having been diagnosed with hyperthyroidism in 2010, Li has avoided the limelight with his most recent role being Mulan in 2020. While Li looks to have grappled with his condition well, he does seem to avoid physical roles which might be tricky considering the nature of John Wick movies.
Regardless, it will be an interesting development if Jackie Chan and Jet Li are able to come on board. As far as we know, it worked out wonders for Donnie Yen.
Gerald currently straddles between his love of video games and board gaming. There's nothing that interests him more than trying out the newest and fanciest gadget in town as well. He dreams of publishing a board game sometime in the future!