The first images of Jared Leto as the Joker in Zack Snyder's version of the Justice League has been revealed and he's looking like a classic interpretation of the Clown Prince of Crime than the damaged reiteration seen in David Ayer's Suicide Squad.
In Ayer's Suicide Squad, Joker was all tatted up and sported the much-debated 'Damaged' forehead tattoo on his forehead. He had slick back hair and came off more like a punk rock gangster than a psychopathic clown.
Snyder, however, has given the character a new look that is much closer to the legendary Heath Ledger's Joker back in The Dark Knight. The two black and white images of Leto as the Joker sees the Thirty Seconds To Mars singer with heavy whiter makeup on, smudged eyes and lips and greasy, long hair.
Snyder's initial Justice League movie plan didn't include Joker as he had thoughts of putting the villain into conflict with Batman in a later project. After his falling out with the studio and given the opportunity to finish the movie his way for HBO Max, he requested for additional photography to fit Joker into the four-hour film.
Talking to Vanity Fair, Snyder revealed how Joker factors into the movie's story so turn away NOW if you'd like to avoid spoilers.
Joker appears in the new film during a sequence set on a ruined Earth after the alien tyrant Darkseid invades and decimates the planet. It is part of a psychic vision experienced by Bruce Wayne that reveals what will happen if the superheroes fail to succeed.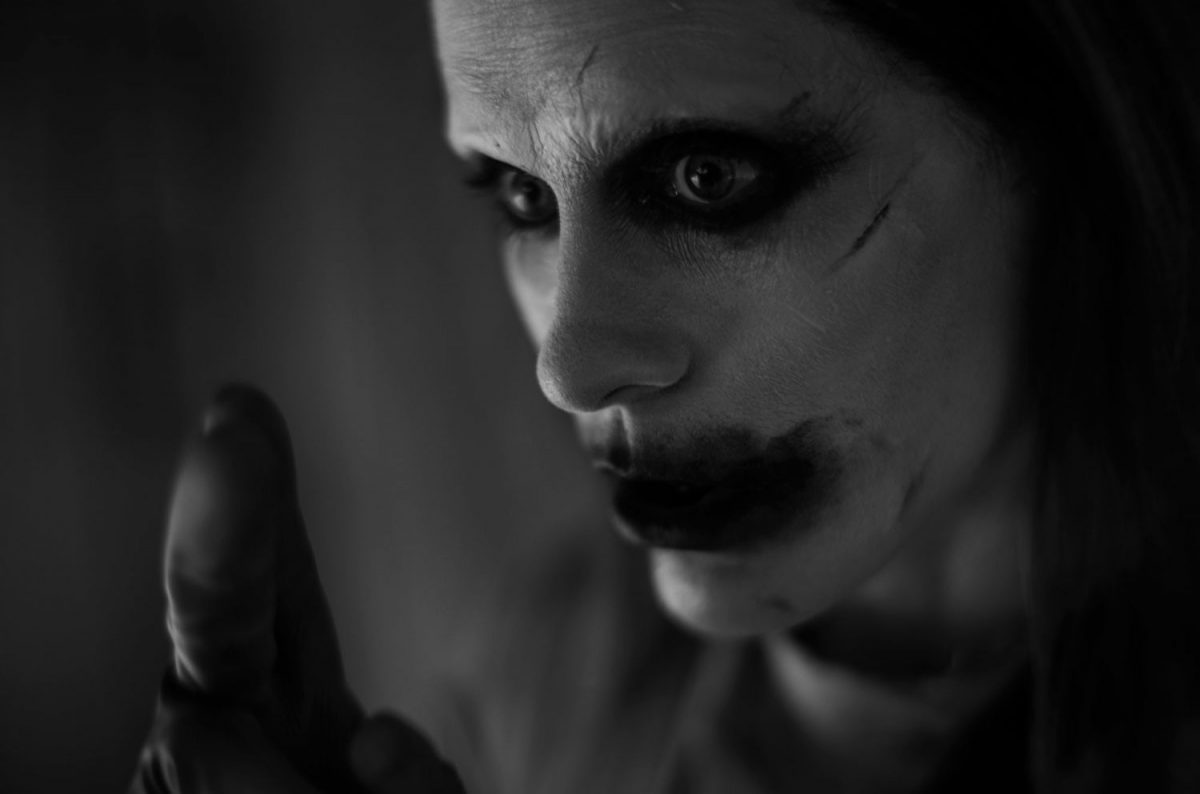 "The cool thing about the scene is that it's Joker talking directly to Batman about Batman," Snyder said. "It's Joker analysing Batman about who he is and what he is. That's the thing I also felt like fans deserved from the DC Universe. That is to say, the Jared Leto Joker and the Ben Affleck Batman, they never really got together. It seemed uncool to me that we would make it all the way through this incarnation of Batman and Joker without seeing them come together."
Catch Leto's Clown Prince of Crime return and come face to face with Batman in Zack Snyder's Justice League on HBO MAX (US) and HBO GO (Indonesia, Malaysia, Philippines, Singapore, Thailand, Vietnam, Hong Kong and Taiwan) on 18 March 2021.
---

Drop a Facebook comment below!