It's always a love-hate relationship with action figures. You like them, because they're the perfect replica of your favourite character, all decked out in a brand-new outfit. The pose is sculpted exquisitely, every curve and ridge nice to the touch. Yet, you cry a little after every purchase, because your wallet burns, sometimes even combust.
Like a true geek, that doesn't stop you. You think they're worth it (they are). And so you spend, buy, and decorate your spaces with these finely-crafted creations.
But for one particular Japanese photographer, superhero figurines are more than just collectibles – they are a narrative tool for photography, an outlet for creative expression. Take, for instance, his latest Instagram post:
Yes, there's a mix of Marvel and DC characters. Instead of building upon the intense rivalry between the two cinematic universes, Osaka-based photographer hotkenobi unites them through an impressive gallery of images, often taking on a tongue-in-cheek tone. From Spider-Man using Captain America's shield as a miniature CD to Harley Quinn terrorising Captain America, this little collection is chock-full of superhero personality, and a unique sense of individuality. Check some of them out here: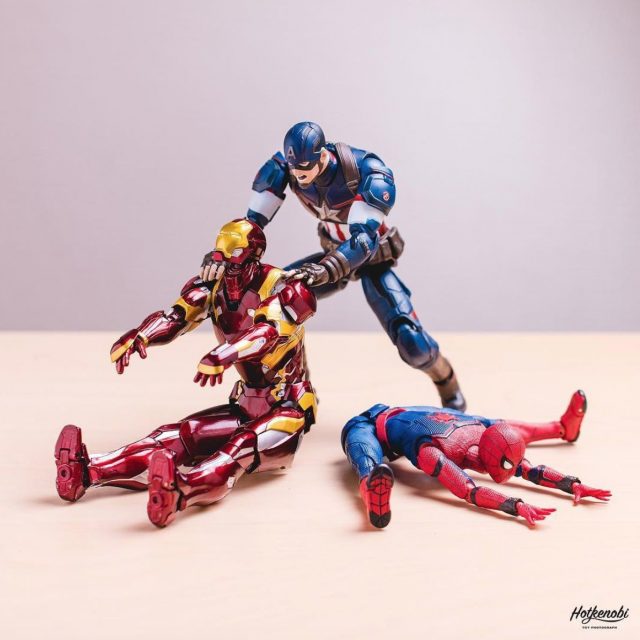 His works have even been recognised by Robert Downey Jr and Stan Lee themselves, which, honestly, is the highest form of praise for any fan.
Apart from all the superhero goodness, hotkenobi's works also feature Star Wars characters. A personal favourite is the picture of Luke, C3-PO, R2-D2, and Chewbacca getting ready for a race, with Han Solo using his trusted Blasted Pistol as a starting pistol. It's a picture that easily brings a smile to one's face, with obvious thought put into the careful placement of the figurines.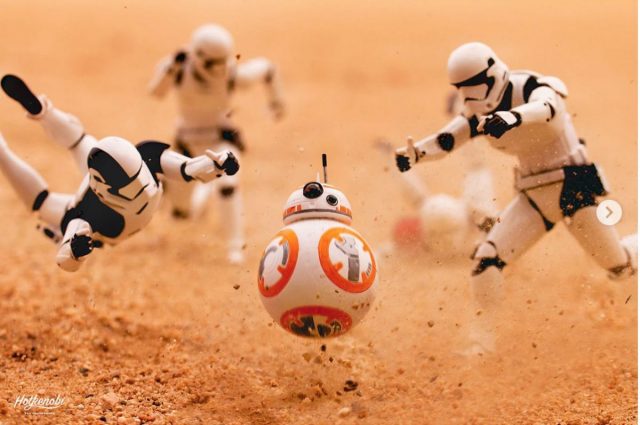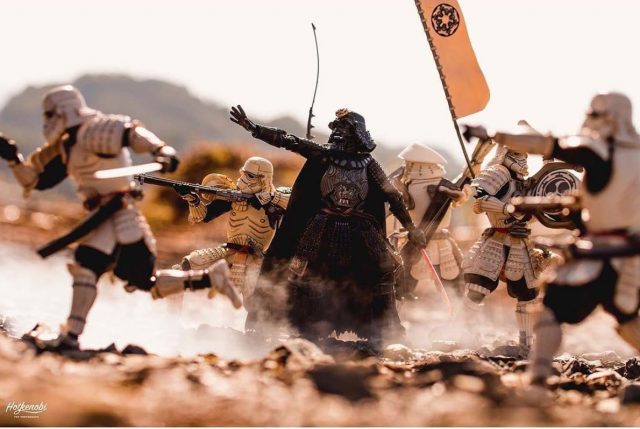 And sometimes, among the light-hearted humour lay photographs with a hint of sentiment, making for a more poignant memory.
Creativity truly knows no bounds, and we can't wait to see what other projects hotkenobi has in store for the new year. The photographs have been nothing short of breathtaking, so it's a given that the upcoming ones are bound to blow our minds once again.
Here's to all the talented creative minds in the geek community!