Ubisoft's excellent Viking adventure, Assassin's Creed Valhalla, launched late last year and continue to provide hours of enjoyable romps through ancient England for wannabe assassins. However, if you have been waiting for more meaty content to chew through, you will be glad to know that the first expansion is on the way. Wrath of the Druids will arrive for Assassin's Creed Valhalla on 29 April.
Before you get to cross the oceans to Ireland, there is also the commencement of the Ostara Festival. Running from now until April 8, enjoy the Easter season in Ravensthorpe. Players can look forward to:
Settlement decoration activity
Drinking, Archery, and Fighting mini-games
Three new character quests: Eivor can enjoy an Egg Hunt, the May-Queen celebration, and protect the settlement against night spirits
Three new skills: Fearless Leaper lets Eivor land a mastered falling attack atop enemies, while the Raven's Loot and Loot Food skills increase Eivor's efficiency when at range or fighting close-up
Exclusive rewards including settlement decorations and customization items
If your settlement has reached level 3, there is also the May-Queen activity to look forward to. Time for some downtime before Wrath of the Druids
The arrival of the Ostara Festival in Assassin's Creed Valhalla also ushers in the ability to transmog your equipment. However, unlike in Assassin's Creed Odyssey, it will cost you 50 Silver per change, and you can only do it by visiting Gunnar back at home.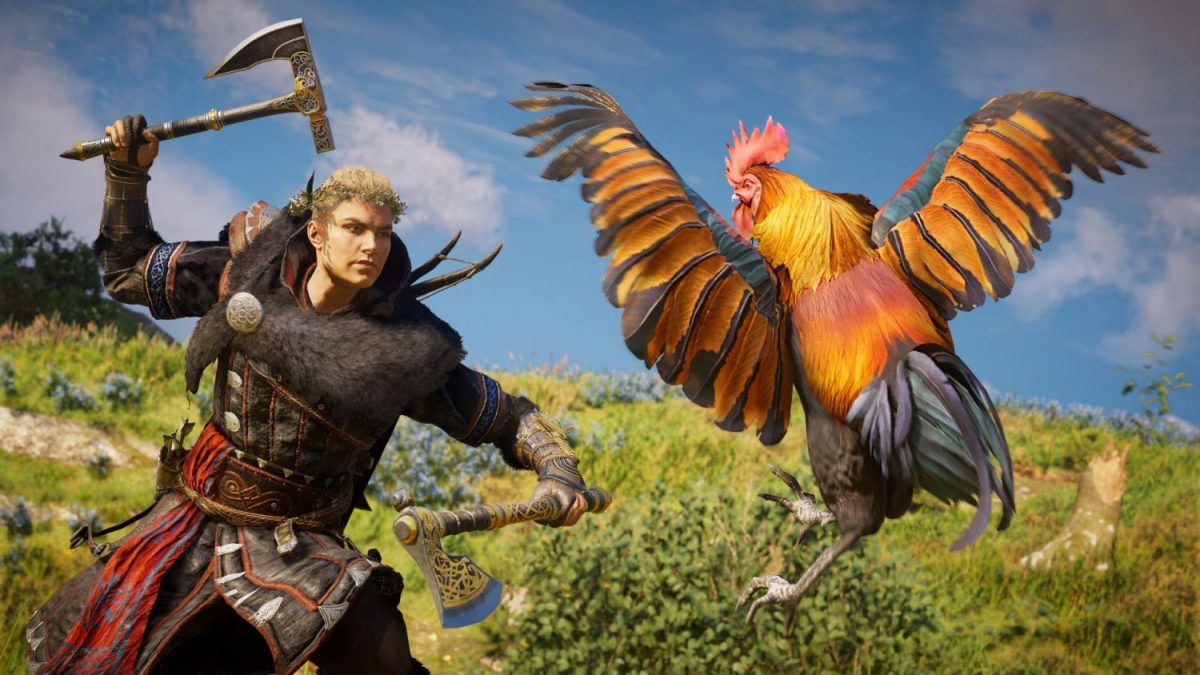 Remember to visit the Animus Store as well, as there are some free rewards to claim. Players will receive Altair's Outfit, the Yule Gear Set and cosmetics, and 300 opals for free
As for Wrath of the Druids, Eivor will be going to Ireland in order to track down a dangerous druidic cult. Diving into Gaelic myths and folklores, you will need to fight your way through haunted forests and dazzling landscapes while gaining influence among Gaelic kings.
If that has you interested, you can prepare by purchasing Wrath of the Druids for Assassin's Creed Valhalla as a standalone expansion, or as part of the Season Pass.