In Singapore, you never stop eating, or rather, thinking about food. Eating is a staple of the culture here in the Little Red Dot, and many locals and tourists alike can attest to that.
Last weekend, we got the best of local- and fusion-based street food all in one place at the MICHELIN Guide Street Food Festival at Resorts World Sentosa. This time, we're talking #PoweredByPlants, and on a grand sort of scale.
Impossible Foods is bringing their plant-based meats to Singapore across a wide selection of award-winning restaurants, so you'll always have a more environmentally-conscious choice to gorge down on. Good, clean, fun at its best.
From March 7 onwards, eight leading restaurants in Singapore will start serving Impossible Foods' flagship product on their menus.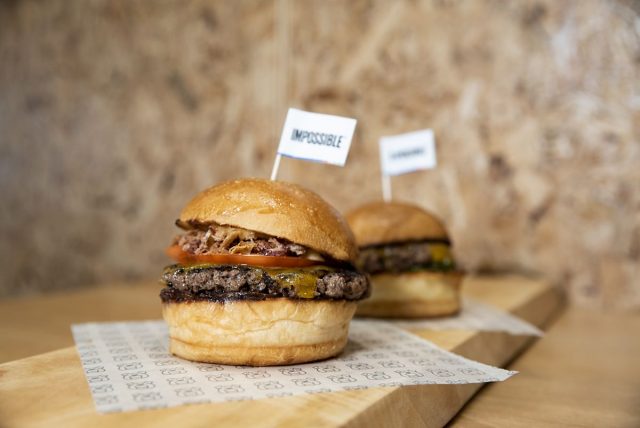 Bread Street Kitchen by Gordon Ramsay, Adrift by David Myers, Potato Head Singapore with subsidiary Three Buns Quayside, Park Bench Deli, Privé Orchard, Empress, as well as CUT by Wolfgang Puck make up the first wave.
"Singaporeans are blessed and obsessed with great food", said Pat Brown, CEO and Founder of Impossible Foods. "They're among the world's most demanding gourmets — and I'm sure the region's chefs will rise to the occasion and create the world's most imaginative Impossible dishes yet."
And true enough, they did. Here is the meat (heh) of this story, with some of the dishes you'll be able to feast on come March:
---
For starters, try the Impossible Patty Melt by Park Bench Deli for S$22 or The Impossible Sausage Roll by Adrift for S$14.
Many of you burger aficionados might be keen on getting your hands on Bread Street Kitchen's Impossible BSK Burger (S$25), or Potato Head Singapore's Impossible Dream (S$27) and Impossible Chedda (S$23).
Perhaps these burgers may be too much for you, why not try some sliders instead? Privé Orchard's Impossible Satay Sliders (S$15/set of three) pack a spicy-sweet punch, while the Impossible Sliders by CUT (S$18/set of three) replace their signature Kobe beef with plant-based meat that is just as beefy and tasty.
If you need your pasta fix, Privé Orchard has an Impossible take on your classic spaghetti and meatballs with their Juicy Lucy Meatball Spaghetti (S$19), whereas Bread Street Kitchen caters to pizza lovers with The Impossible Flatbread (S$24).
Need something closer to home (or Asia for non-Asians)? Empress got you covered with their Black Pepper Impossible Meatball Skewers (S$8.80/set) and Dragon's Breath Fried Kuay Teow with Impossible Meatballs (S$18) for some mouth-watering spicy Chinese cuisine.
---
The California-based company stirred up a storm back in the US with the launch of the Impossible Burger back in 2016. It quickly gained traction across the country, with the Impossible formula making its way into many restaurants, including the fast food chain White Castle.
Earlier this year, the Impossible Burger 2.0 debuted – and impressed – at the Consumer Electronics Show 2019, giving us a taste of what's to come from the firm.
Next month onwards, Singaporeans will be able to sample that plant-based awesomeness that has taken the rest of the world by storm.
Author's Note: As a non-meat-eater, I am, without the shadow of a doubt, thrilled to know that Impossible Foods is coming to Singapore. Ever since reading about it at CES 2019, I've always been curious to try it out. Not that plant-based alternatives to meat aren't already hard to come by in Singapore, having already tried the likes of VeganBurg and Nomvnom, it's always great to have another alternative for folks to try. And what better way than to do so with Impossible Foods.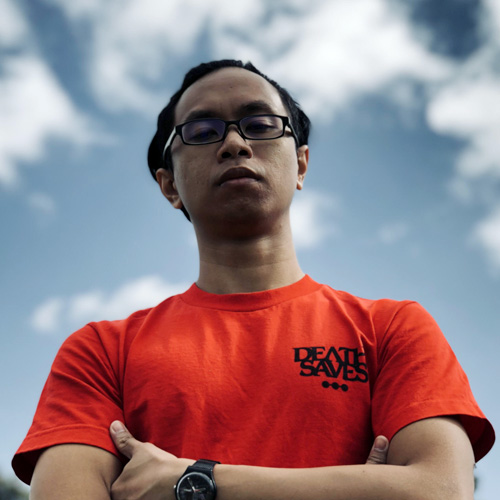 Marion has a serious RPG addiction. Sometimes it bleeds into real life; he forgets to sleep because he thinks he has a Witcher's body clock. Forgive him in advance if he suddenly blurts out terms such as "Mind Flayer" and "Magic Missile", because never once does he stop thinking about his next Dungeons & Dragons game.