The Power of Three Shall Set You Free.
With Huawei pulling a no-show at this year's Mobile World Congress (MWC), Korean tech giant Samsung took the spotlight with its impressive Samsung Galaxy S9 and S9+ duo of devices.
But that didn't stop the leaks from Chinese handset maker, which was touted to be priming a handset with three camera lenses, as a follow-up to last year's highly popular Huawei P9.
But why call this year's version the P11, when it is so much more?
All eyes are on the Chinese hardware star once again, as it unveiled the Huawei P20 and Huawei P20 Pro at a global launch event in Paris, France. Geek Culture was given a preview of both devices, and here are our initial impressions:
The Huawei P20 series is now available in Singapore and will retail for S$898 for the P20, and S$1,148 for the P20 Pro. Available in one variant each – 4GB RAM and 128GB storage, and 6GB and 128GB respectively – the models seek to redefine mobile photography, especially with the P20 Pro's first-ever triple-camera setup.Read more: https://geekcu.lt/2GqzCh0

Posted by Geek Culture on Sunday, April 1, 2018
---
Aesthetic Finish
Appearances are important in shaping up a first impression, and both the P20 and P20 Pro have delivered in this aspect. Encased in a glass chassis, the slim phones take on a classy, elegant look, with a comfortable, slip-free grip, and four different colours to boot: Graphite Black, Midnight Blue, Pink Gold, and Twilight, which sports gradient hues of purple, green, and blue.
The key difference, aside from the screen size, is that the P20 Pro houses the world's first three camera lens. The thoughtful placement of their three-camera setup adds for a aesthetically-pleasant finish as well, although the smooth surface does catch fingerprints fairly easily – a problem that can be solved with the simple use of a phone casing.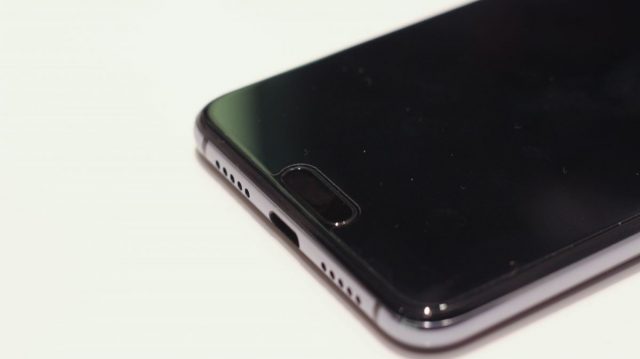 On the front, the pair sport the usual minimalistic design found in many other modern models, with a bezel-less cut across a 5.8- and 6.1-inch screen for the P20 and P20 Pro respectively.
This time, the fingerprint scanner has been mounted to the chin instead of the back. While this is a personally-welcomed move, due to the natural reach of one's finger positioning, it does make you wonder if Huawei can get its act together, instead of moving the biometrics back and forth with each mobile phone.
As with the Huawei Mate 10 Pro, the buttons on both the right and left sides are retained, as well as the lack of an earphone jack for both models. Likewise, an adaptor and a USB Type-C earphones will be provided, so earphone lovers need not worry.
Smooth Operator
With the P20 series running a new Kirin 970 chipset with a fixed 128GB storage each of 4GB (P20) and 6GB RAM (P20 Pro), users are promised seamless performance and a smooth processing speed. The hands-on session was too short to determine phone performance though but our review will get to it.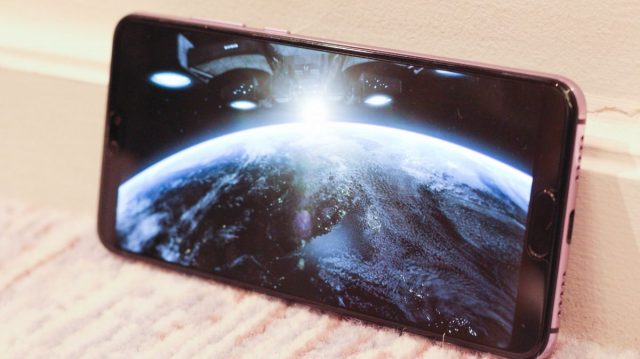 Display-wise, the Full HD 2244-by-1080 resolution allows for a vibrant display of colours across an 18:9 LCD screen. While it provides an immersive experience, the louder colours in visuals may sometimes appear overly-saturated, and be too bright.
Still, being packed with 3,400mAh and 4,000mAh battery power for the P20 and P20 Pro respectively means that users are in for longer periods of high-definition visual goodness.
The Beast of Mobile Photography
Most handset makers have settled on a 12MP, dual camera rear set-up, but Huawei is bent on toppling those number. Both phones come equipped with a 12MP camera setup, but the Pro comes with three cameras.
So what's the big deal with the third camera? With the brand-new Leica VARIO-SUMMILUX lens of 3x optical zoom, users will be able to capture long-range photography of up to 5x Hybrid Zoom – a term Huawei uses to describe the combination of optical and digital zoom – and higher quality low-light images through a highly sensitive sensor. Plus, the introduction of this third lens means there's now a range of three aperture options available (f/1.6, f/1.8, and f/2.4 wide) for greater clarity and creative freedom.
Building upon the company's ongoing partnership with German brand Leica, both phones are gifted with a wide array of features, such as laser autofocus and 4D Predictive Motion, in addition to low-aperture wholesomeness.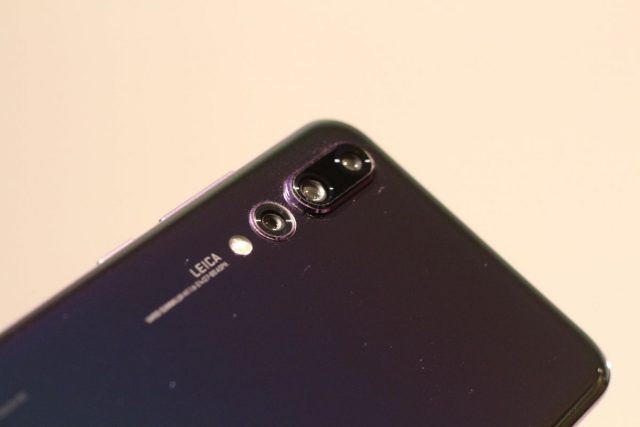 Its 20MP monochrome sensor and 8MP telephoto sensor with a 3x zoom give considerable support to the main 40MP, 5x-hybrid-zoom rear camera. Taking the zoom out for a spin yielded a surprisingly sharp image, with above-par clarity and less noise that one would expect. All in all, it's pretty damn formidable, especially with an absurdly high ISO of 102400.
Following the latest trend of slow-motion videography on mobile devices, the P20 Pro is jumping on the bandwagon with a 960fps slow-motion option. Similar to the Samsung Galaxy S9+, this option also sports a 720p resolution.
Past Huawei models have made use of AI in their camera technology, but the P20 series has further developed it into a 'Smart AI' mode. To best facilitate existing features like the Macro and Portrait modes, it will first detect the subject of photography, then automatically change to the most applicable choice. It's neat, and especially useful for the casual photographers who just want their photos to look good without delving too deep into the advanced settings.
Notch What You Want?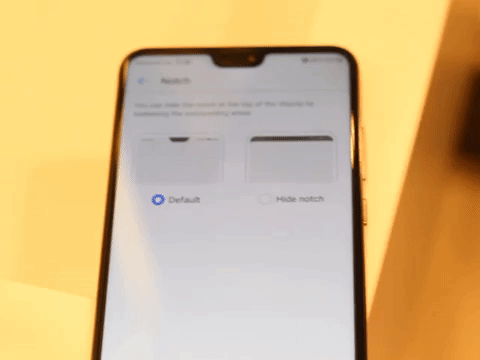 Here's something quirky for Apple loyalists out there – there's something brewing with the addition of a notch in the display, definitely something notched in the current design language of mobile phones. Unsurprisingly, the P20 series has also adopted it as well. Kind of. It actually has a nifty option to remove it from the display settings, which means users can now do away with the little indentation at the top if they wish.
---
Priced at S$898 and S$1,148 for the P20 and P20 Pro respectively, the phones look to be the next thing that photography enthusiasts will want to grab. Three colour options for each model will be available on the local market: Black, Midnight Blue, and Pink Gold for the former, with Twilight replacing Pink Gold as the third colour for the latter.
With a lower price point and longer-lasting battery life than the Samsung S9 series, the Huawei duo could very well give them a run for their money when they hit shelves on April 7, 2018 and late April. Pre-orders may be made from April 2, 2018 onwards at all local telcos (StarHub, M1, and Singtel), major electronic stores, or on Lazada.
---

Drop a Facebook comment below!