From its humble beginnings on Kickstarter, UNDONE has now become a company that is quickly changing the face of traditional, classic styled watches as we know it, with over 60,000 elaborate timepieces sold to date. This itself is fairly impressive considering that the start-up has only been around for five years and while some brands focus on class and style, UNDONE mixes up the elegance with the understated aesthetics of geekdom, and done well.
Indeed, with most of the products around us being mass-produced, from our smartphones to smartwatches, it will be nice to have something that is uniquely your own – a one-of-a-kind piece of art placed on your wrist that no one else has, and doesn't break the bank.
The appeal of wearing a watch has always been in the opportunity to show off your own style, a form of expression to express your mood and attitude for the day. UNDONE takes this one step further with their philosophy "individuality matters". For Michael Young, co-founder of UNDONE, he believes that customisation is the new luxury and luxury lies in individuality.
"When we started, customised watches were such a new concept. You couldn't even search on Google for 'customised watches' because they didn't exist. We had to introduce the idea," he explained in an interview with Hive Life.
Young is known in the industry as the "bracelet magician", thanks to his ability to restore vintage jubilee bracelets. In 2016, Young started a Kickstarter where he received HK$2 million and together with his partners, started UNDONE, a watch brand that focused less on cost and more on customisation.
UNDONE has four main collections: Urban, Basecamp, Aqua, and Collaborations. With Urban, UNDONE touches upon notes of nostalgia with vintage-inspired 40mm mecha-quartz timepieces. Whereas Basecamp is for those looking for a watch to suit their active lifestyle. It is both hardy and handsome, boasting both vintage looks and modern functionality. Aqua is all about heavy-duty performances and comes with a 43mm watch face, bigger than both the Urban and Basecamp timepieces.
Lastly, their Collaboration line-up is filled with well… their collaborations with other brands such as Ultraman, Snoopy, and even Monopoly.
He adds, "The most a brand might have let you do in terms of customisation was engrave something on the back. And, although there were many design styles, the watch world was not like fashion where people mix and match different items. With the watch industry, a watch is a watch – you don't do anything to it. So I wanted to change that, change people's perspectives."
According to UNDONE, all of their bespoke watches are designed and are 100-percent made-to-order in-house, meaning that before your order is placed, the watch which will be sent to you does not even exist yet. UNDONE is the world's first comprehensive watch customizer and it is only after you are done selecting your preferred case, dials, straps, and even the hour, minute, and second hands that your bespoke watch will be made.
With such a wide array of customisation available at your fingertips, no one will fault you for assuming that UNDONE's watches are all astronomically priced but the watches at UNDONE are actually all surprisingly affordable, with watches ranging from US$249 for entry-level timepieces, to US$480 for the more intricate models, or watches that are made in collaboration with other brands.
According to UNDONE, their most popular watches are the Basecamp Cali Green and the Urban Vintage Killy which are priced at US$295 and US$265 respectively. It is nowhere near those most expensive watches, however, which can cost up to US$480. Their watches are currently popular not only in Hong Kong where the company started from, but also in the U.S, the U.K., Japan, and Singapore.
After celebrating the fifth-anniversary last year, UNDONE is now stepping into the Asia markets.
While the Hong Kong-based company already has an office in Japan and a presence in both Thailand and Taiwan, they are hoping to ramp up their efforts to make their brand more well-known in other parts of Asia including Korea, Singapore, and Mainland China.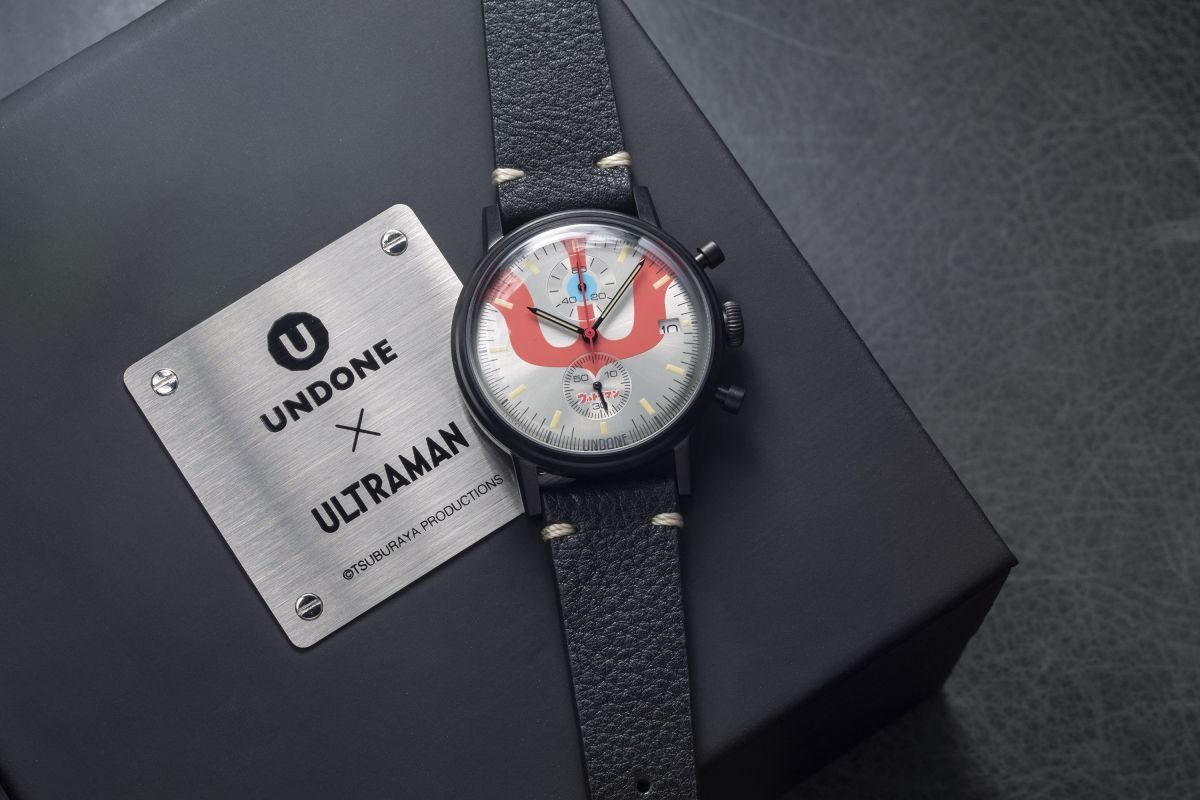 UNDONE has pre-made timepieces whose uniqueness comes in the form of popular IP partnerships, including Ultraman, Batman, and Snoopy, to release a series of limited timepieces themed after the series it is based on. Unlike say, the early, turn of the century Superman or Batman watches by Fossil, UNDONE's are a bit more masterful in its execution.
A growing fanbase led to the recent sell-out of its Peanuts and the Lunar Mission collection in just 2 days. That, along with growing support from fans, has prompted the start-up to sign a 3-year contract with Warner Bros. so fans of Wonder Woman and Superman can expect a series of cool themed watches to be released soon. They have just also just released limited edition Harley Quinn and Joker watches, themed after the Clown Prince of Crime and the Princess of Crime.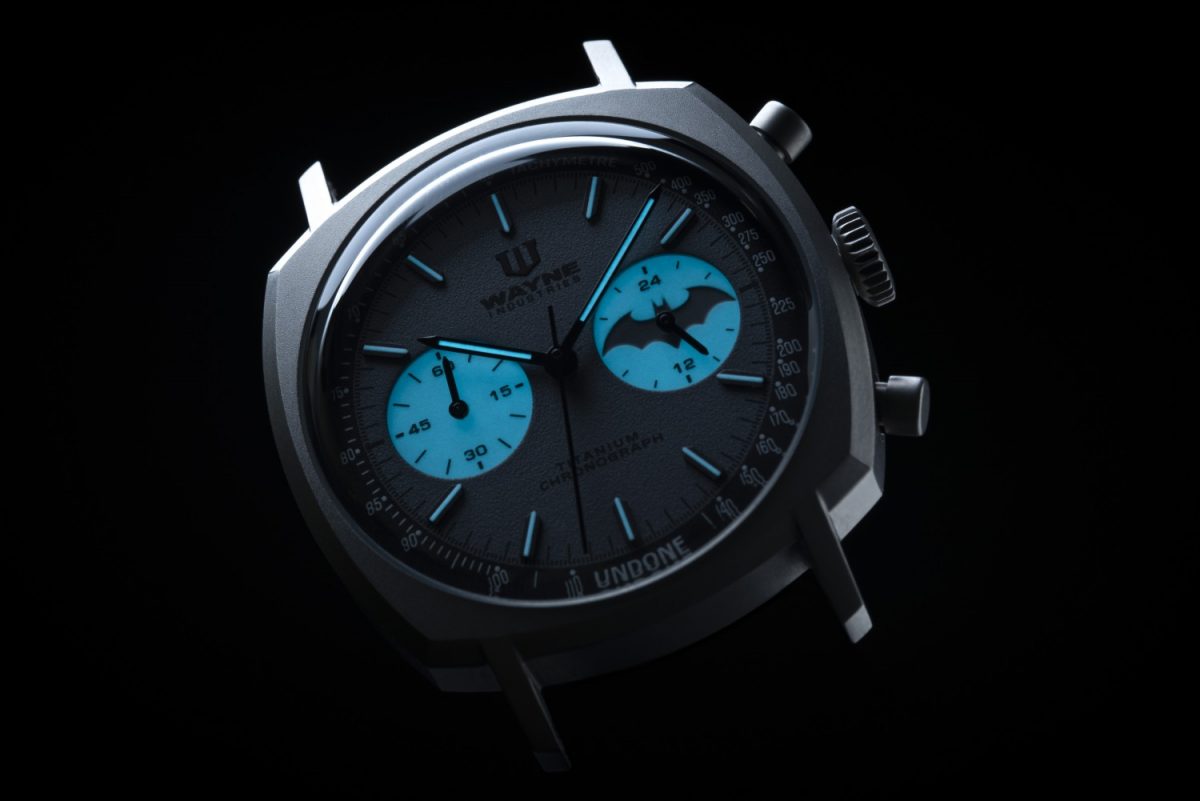 Through their collaborations, UNDONE is able to show off its prowess in blending both chic and pop culture together to create a timepiece that is fun to look at and still aesthetic. Such as their aforementioned Ultraman watches which features Ultraman's iconic rest chest pattern and colour timer, and their Batman 80th Anniversary watches which features both the bat symbol and also glows in the dark.
Of course, being a bespoke watch company, quality is one aspect that UNDONE will never compromise on. According to UNDONE, each component that goes into their watches are carefully curated, and made from quality steel and polycarbonate. Some watch parts are developed in-house, while others are supplied by the same manufacturers that work with major Swiss labels. Even after they are done crafting your personalised watch, UNDONE brings it through one final review before it is packaged and sent to you.
In an interview with Channel News Asia, Young mentioned that UNDONE is all about "people's stories, dream, it's a collection of them" and it shows in the care that goes into each and every watch, especially in the geeky collaborations which perfectly encapsulates both nostalgia and our love for the series in one pretty looking bundle.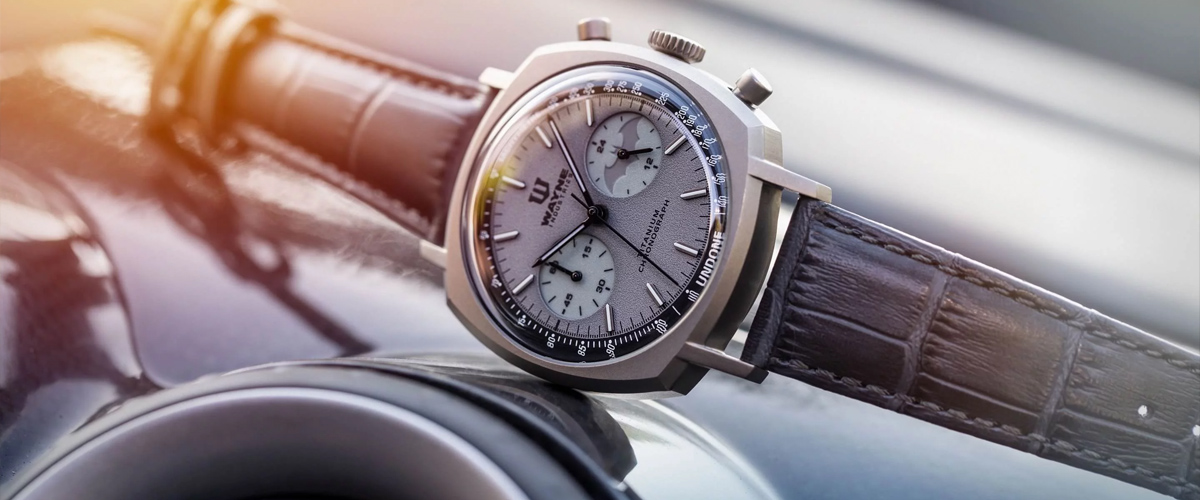 ---

Drop a Facebook comment below!