The Boys, an Amazon Prime TV adaption based on Garth Ennis' award-winning comic book series, puts a group of badass vigilantes at the forefront that, together with a strong storytelling element, has garnered rave reviews and critical reception from the masses.
The first 3 episodes of Season 2 are set to premiere on 4 September, with the rest scheduled to go live weekly, every Friday until the finale on 9 October.
Of course, you'll have to be an Amazon Prime member to access the series. However, depending on where you live, the show might not be available for viewing. If you live in Singapore, doing a search for "The Boys" on the Prime Video app or via PrimeVideo.com would turn up with no results like this, unfortunately: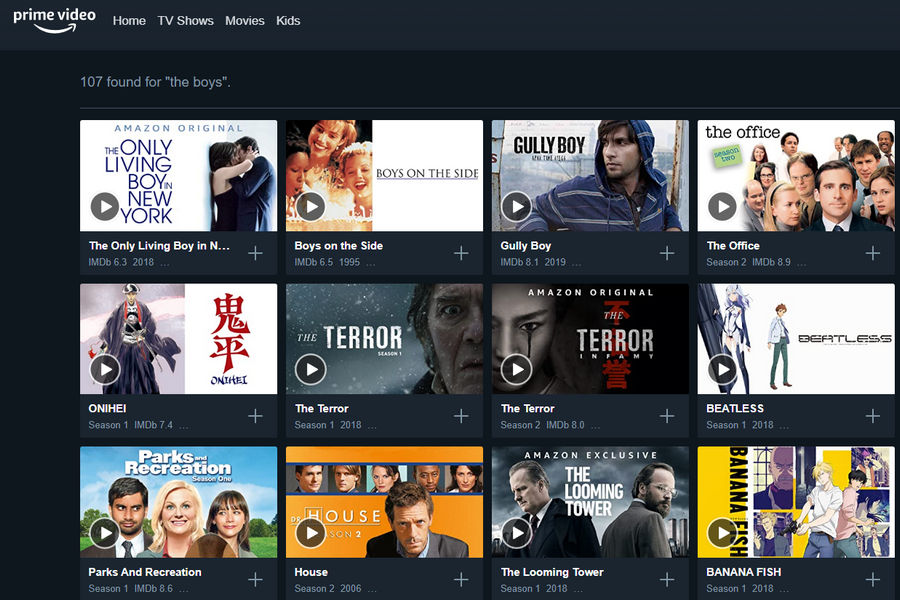 If you have yet to catch Season 1, or simply want to re-watch it again to refresh your memory before Season 2, now's the time to binge-watch it. However, if you are having trouble finding Season 1, here's a quick alternative to finding it and watching all 8 episodes:
Open up your web browser on your PC and head to Amazon.com (instead of PrimeVideo.com).
Log in to your Amazon Prime Account.
You should see the screen below and you're all set to watch Season 1. The only caveat is you can only watch it on your PC and not on your TV or mobile device via the Prime Video app.
Once you're done, you should be able to similarly access Season 2 using the same method, via this Amazon.com link.
Even before Season 2 premieres, Amazon has already confirmed it for a Season 3 renewal. One can only wonder when it's going to happen, and if the gore factor will be dialed up even more from Season 2.