Welcome back, 47.
As a sequel to 2016's Hitman, Agent 47's story is going to be continued later this year, when Hitman 2 is released. The announcement and trailer for the game were released today, and it is slated for a November 13 release.
Continuing the story from Hitman, Hitman 2 will see players taking on the role of Agent 47 again, and embark on a mission to hunt the elusive Shadow Client and unravel his militia. However, when 47 learns the hidden truth about his past, everything changes.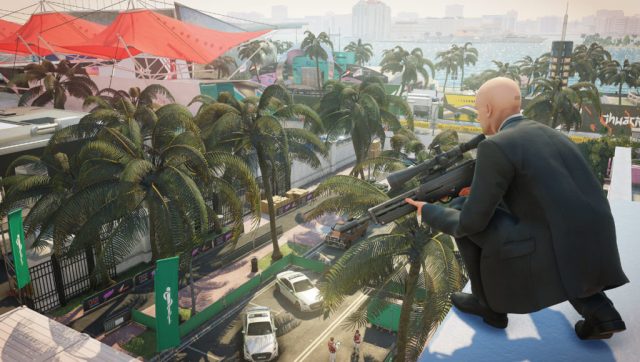 Developers are promising "exciting new features, new modes and franchise firsts to make for a larger and richer game". The creativity in the assassination approach is being retained, as seen in the trailer, letting players decide between "causing an accident" or sniping from a long range. The setting shown is also a new location, the bustling city of Miami, where a motorsport race is taking place, with 47's target being a driver in the race.
Hitman 2 will take players to 6 new locations, from "sun-drenched streets to dark and dangerous rainforests".
A new co-op multiplayer mode, Sniper Assassin, is being introduced into Hitman for the first time. Sniper Assassin is a two-player feature that would allow you to work together with your friends online to take down high-value targets. This mode is separate from the main story, and judging from the trailer it seems like good fun, going in the lines of Sniper Elite. This mode is also available in single player, just in case your buddies are not online.
Pre-ordering any version of the game would allow you to start playing this new mode, as an early access bonus. As a further bonus, players who pre-order the Gold or Collector's Edition will be able to start playing the game 4 days earlier than the official release.
Hitman 2 will not be an episodic adventure as compared to 2016's Hitman, opting to go with the more traditional DLC structure instead. There are 2 planned DLC packs for the game as of now.
HITMAN 2 will be available for PC, PS4 and the Xbox beginning November 13, 2018.
---

Drop a Facebook comment below!