Cuphead, the hit indie game from 2017, has officially been confirmed to be getting an animated Netflix adaptation, titled The Cuphead Show.
For those who have not heard of the game, Cuphead was a run and gun, side-scrolling shooter game featuring Cuphead and his good pal Mugman who set off on an adventure to help the devil collect his 'soul contracts' so as they save their own souls. The game is mostly centred around continuous boss fights, with players able to buy upgrades to help them in their fights. Not long after its release, the game received an overall positive reception, with many praising its retro 1930's-style animation and 'tough but fair' gameplay.
Much like the game, The Cuphead Show will feature the same animation style, meaning that it will be hand-drawn, though not entirely on paper this time and certainly not by Studio MDHR, but with Netflix's in-house animation studio instead.
In an interview with IGN, Cuphead's co-creator Chad Moldenhauer said, "The current goal is to stay as far away from [computer-assisted] puppeteer animation as possible. The idea will still be that every frame is hand-drawn. It's going to be hand-drawn but digitally. 'Tradigital'."
Though there is no release date set for The Cuphead Show yet, we do know that the animated series will follow the adventures of Cuphead and Mugman throughout Inkwell Isle.
The official press release for the show describes it as such, "The character-driven comedy follows the unique misadventures of the impulsive Cuphead and his cautious but easily swayed brother Mugman. Through their many misadventures across their surreal home of the Inkwell Isles, they've always got one another's backs."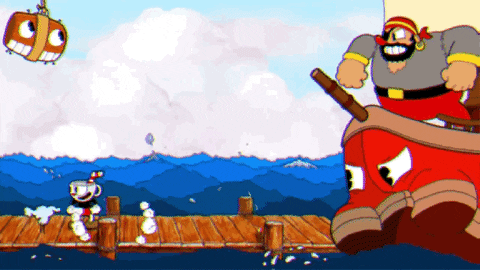 One thing's for certain, the creators of the game Chad and Jared Moldenhauer are determined to not re-tell the game.
"The game told its story. The cartoon will tell its [own]," Jared added.
The Cuphead Show will be co-produced by Netflix and King Features Syndicate, the license holder for a number of classic animations, such as Betty Boop and Felix the Cat.