Before the grand premiere of Avengers: Infinity War hits Singapore shores on April 25, 2018, there's an earlier topic that's set to become the talk of the town – the Avengers: Infinity War Singapore Red Carpet.
Following an earlier announcement, which undoubtedly elicited cheers of joy from the local audience, Marvel Studios and Marina Bay Sands have unveiled more details past the teasers and vague nuggets of information over the weeks.
Fans of the Marvel Cinematic Universe, you may want to jot this down:
Date: 16 April 2018, Monday
Location: Marina Bay Sands, Event Plaza
Time: 7.30pm (queue starts at 7am)
Registration Venue: Sands Expo and Convention Centre, Hall B
Price: FREE
A brief rundown of the event reveals a star-studded lineup comprising of Robert Downey Jr. (Tony Stark/Iron Man), Benedict Cumberbatch (Steven Strange/Doctor Strange), Karen Gillian (Nebula), and Joe Russo (director).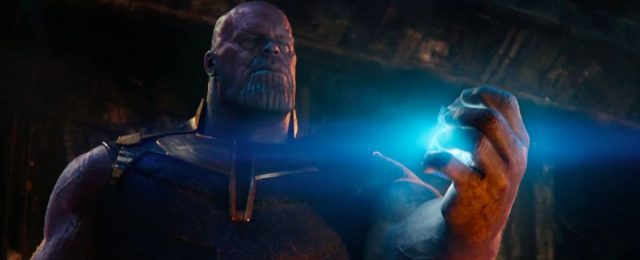 With such a culmination of star power, it's only natural that interested parties will be scrambling for a place to stand among them, and we're sure you fellow readers are no exception. Here's our compilation of the ways to get access to the Avengers: Infinity War Singapore Red Carpet, so you can have all the information at your fingertips (list will be updated along the way):
---
GENERAL ACCESS
Seeing the acting talents in person definitely makes for the best cure for Monday Blues, but unfortunately, this means fans will have to compete with one another to get the best seats (or standing spots) in the house. While admission is free, registration for the event– which runs on a first-come-first-served basis – is required, so do remember to provide your Photo ID (passport or NRIC), full name, and contact number for verification purposes.
Here are other points to take note of:
Registration is strictly for yourself only. Once issued, the wristbands are non-transferable and the organisers have the right to deny access for those with wristbands that have been transferred or tampered with.
There will be security and bag checks at both the expo hall and Event Plaza, so travelling light is encouraged.
After registration, event attendees can head to the Sands Expo and Convention Centre, Hall A, for film screenings and interactive experiences available throughout the day.
More information may be found on the Marina Bay Sands website.
---
SUPERFAN BOX ACCESS
Local Cinema Operators
If a simple event access isn't enough to satisfy your love for all things Infinity War, Shaw Theatres, Cathay Cineplexes, Golden Village and Starhub are offering the more enthusiastic Marvel fans an opportunity to get even more up close and personal with the stars. Contest mechanics vary from one platform to another, and a total of five pairs of tickets across all four parties will be up for grabs – do refer to their respective Facebook pages for more details.
Geek Culture Red Carpet Giveaway
Think yourself a hardcore, know-it-all fan? Good, because we have six pairs of tickets up for grabs, reserved only for the truly worthy. Just head on down to our Superfan Box giveaway, and you may just end up walking away with a signed autograph, or a greatly sought-after selfie with the actors. A fair warning, though: a bit of effort will be needed to win the tickets, but hey, gotta work for what you want!
---
With Infinity War set to release in theatres come April 25, 2018, there's no better way to start off the hype train than to attend the red carpet event for Avengers: Infinity War here, where a night of excitement and fun awaits.