The Singapore University of Technology and Design (SUTD) is opening its doors to one and all for its 2018 Open House, held from 10am to 6pm, on March 3 and 4.
If you are interested in obtaining a degree in architecture or engineering, SUTD might just be the right choice for you. The open house is a great opportunity for visitors to tour the campus, learn more about the degree programmes on offer, and help students make the all-important decision for the next chapter in their lives.
Taking a peek at the schedule, there's quite a lot going on with over 20 activities conducted at different times and locations in the day. From informational talks and workshops to tours and club showcases, it's best if you plan your day at SUTD to get the most out of your open house experience.
Here are the highlights to unlock the geek in you!
Design Workshops
SUTD offers four "pillars" of study, which are essentially the majors for you to select in your degree. If you're not certain which pillar might be most suited to your interests, the best way to find out might be to get some hands-on experience. Each Pillar has a Design Workshop, aimed at giving visitors the chance to try their hand at building something while learning about the course.
There are two sessions of workshops for all pillars conducted on both days at 12pm to 1pm and 3pm to 4pm in various locations.
The Engineering Systems and Design (ESD) workshop allows visitors to learn about lean principles by building LEGO houses against the clock, and gain a better understanding on how value is created for customers and revolutionise industries using fewer resources.
Build your own vibration robot in the Engineering Product Development (EPD) workshop by combining concepts from three EPD courses – Mechanical Properties, Electronic circuits, and Control Systems.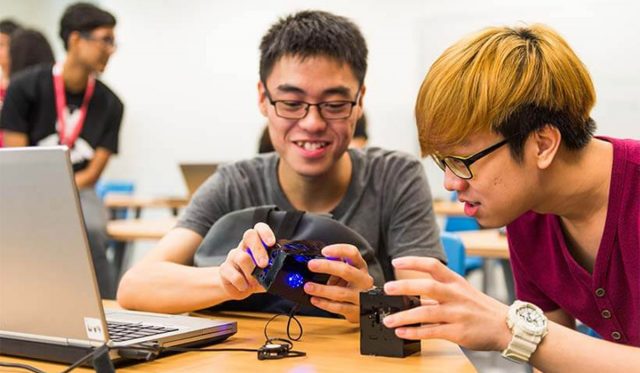 Prospective students interested in architecture can attend the Architecture and Sustainable Design (ASD) workshop to learn about building design and architectural representations by designing a housing prototype as well as cutting and assembling units.
If IT is more your thing, then check out the Information Systems Technology and Design (ISTD) workshop where you can learn more about Internet of Things and design your very own Internet of Things prototype to bring home.
Showcases
Take a break from the workshops and talks, and check out some of the fascinating showcases SUTD has on display. These showcases are happening on campus all day long, so pop by at any time during the open house!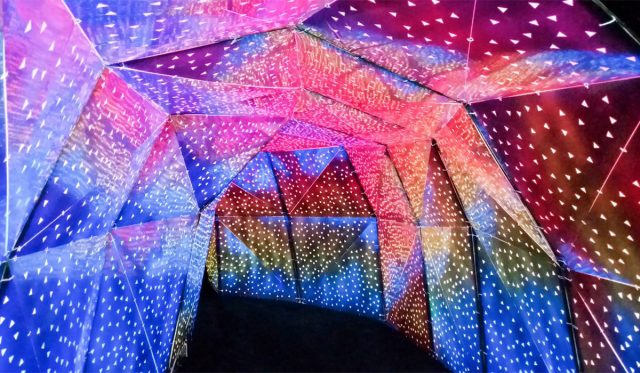 The Phosphene by Praxis+ display located outside the Albert Hong Lecture Theatre is a 15 metre long winding cave lit by a dazzling spectacle of 5000 lights, bringing visitors along on a magical light journey.
The Fab Lab, located in Building 5, is short for 'Fabrication Laboratory', the hub of all high performance machines which students can use to build and design practically anything. Check out 3D printers, make your own personalized ring with WaterJet Cutting, ogle at the 3D Printed Star Wars Medallion collection, and have a go at the Digital MYO musical Tap-A-Tune.
For some adrenaline-pumping action, head outside the Fab Lab to view the Electric Vehicle Design Challenge on March 3, and the X15 Showcase on March 4. Witness as students race against one another in electric vehicles built by themselves, and stand a chance to take a spin on one of them!
Get up close and personal with SUTD designed unmanned aerial vehicles on display, and experience what it's like to fly a micro-drone past obstacles using only its camera view at the Drone Racing and Showcase located at the Campus Centre.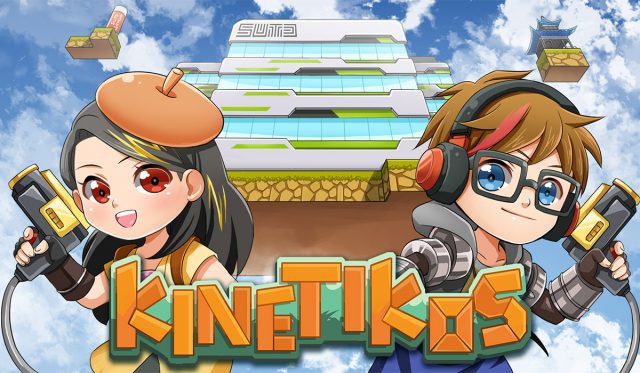 All that wandering around the campus has tired you out, so why not rest and play some video games? Head over to the Kinetikos Booth at the Campus Centre to have a go at the puzzle game created by the SUTD Game Lab. Decipher tricky puzzles as you navigate through floating isles and blue skies, and stand a chance to redeem limited edition Kinetikos merchandise!
Attendance for all showcases and workshops are open to everyone, but registration is required to attend talks such as the Pillar Talks and informational sessions for admissions and special programmes. Online registration and further information about all activities can be found on the SUTD Open House website.
Hopefully this gives you a clearer idea on the best activities to check at during your time at the SUTD Open House!