Having released a whole slew of adult role-play collectibles of the years, from the Infinity Gauntlet to Nano Gauntlet, Captain America's Shield and even Stormbreaker, we have been wondering what would be next for the Marvel Legends series.
Of course, it had to be the Sorcerer Supreme's Eye of Agamotto talisman, reproduced in electronic light-up form, for display and wearing. The collectible comes with a glowing green Time Stone that's removable. Which makes us wonder how it remains lit, perhaps it has a built-in battery that auto-charges when docked in the talisman?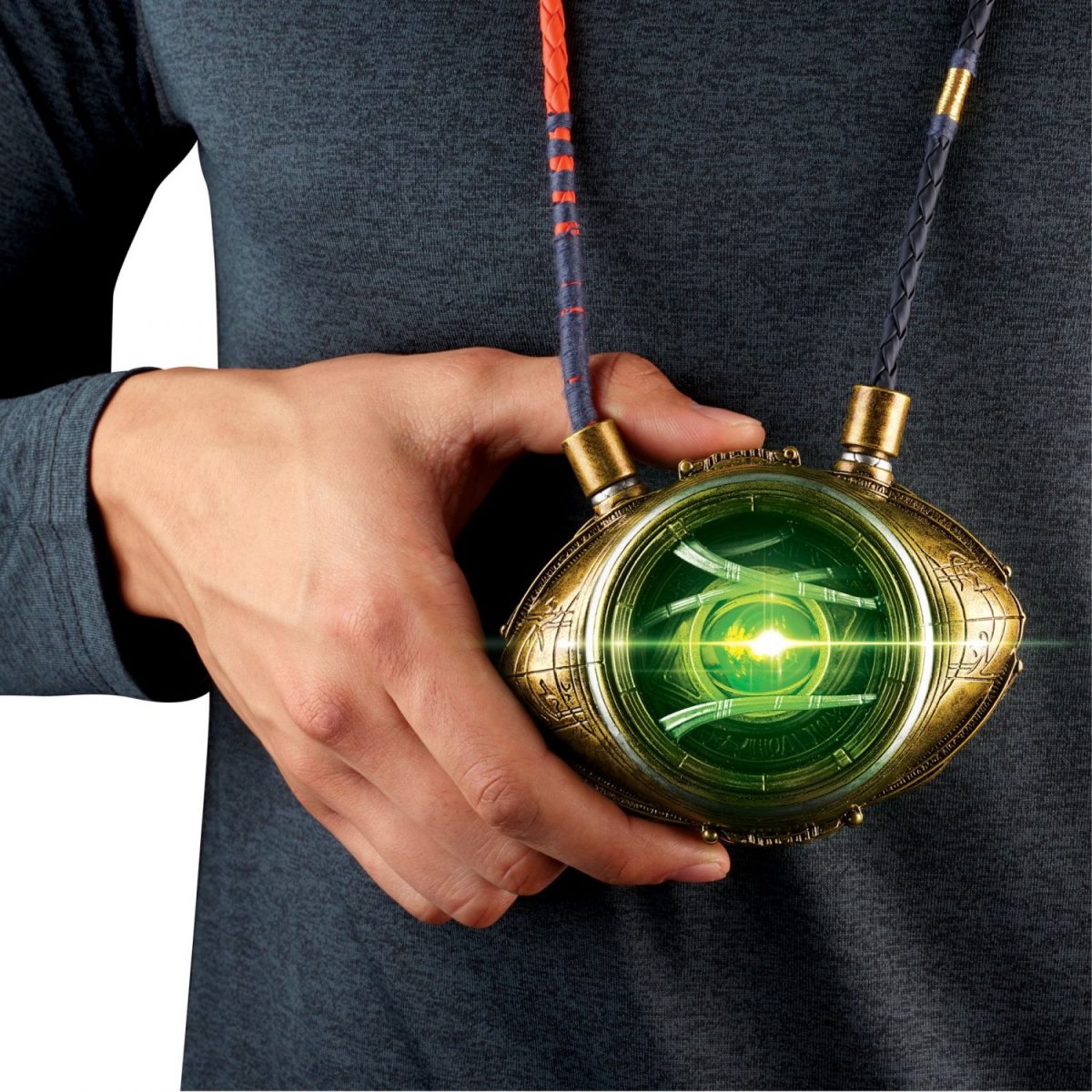 The talisman comes complete with a cord to wear around the neck for geeks to live out their dreams of being a Sorcerer Supreme as well as a display stand finished with a patina of antiquity.
Now if only it had a motion sensor on the front to detect a hand wave gesture, that electronically opens up the "eye". That would have been something! But alas, we'll just have to rely on the button at the top of the talisman to open the "eye" to reveal the Time Stone. After all, all you have to do is to press the button found on the back of the talisman to eject the stone.
The Marvel Legends Doctor Strange Eye of Agamotto is already up for pre-order on Amazon at US$49.99, and starts shipping from 1 October 2021. For collectors in Singapore, we're pretty sure The Falcon's Hangar and RoboRobo will be opening up pre-orders real soon too.
---

Drop a Facebook comment below!