It seems that after eight long years of following Hinata Shouyou on his journey to become as great a volleyball player as the "Small Giant" he looks up to, Haruichi Furudate's highly popular sports manga Haikyuu is finally coming to an end.
As announced on the official Haikyuu Twitter account, fans can expect to see the final chapter of Haikyuu published in the next issue of Weekly Shounen Jump on 20 July 2020. The manga is expected to end with a 28-page chapter along with a fully coloured spread.
The Twitter announcement also features an artwork of our main duo Hinata and Kageyama, who fans will know have definitely been through a lot together. From their first meeting back in middle school, to high school where they both competed together in Karasuno High School, till now with both of them still meeting on the court but on different teams.
With any luck, fans of Haikyuu and the duo will get to see them compete one last time before the manga's final page.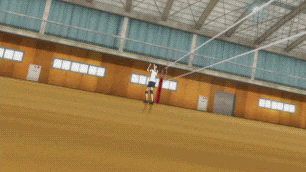 It's definitely a bittersweet moment for many fans who have followed the manga since its release eight years ago in 2012 but at least there are still the anime releases to look forward to.
---

Drop a Facebook comment below!