Amazon Studios is teaming up with Lost and Hawaii Five-O actor Daniel Dae Kim to develop a brand new genre-bending supernatural series titled Tether.
Tether is set to be a classic ghost story but with a twist. Written by Kevin Hamedani and Travis Betz, the show follows the terrifying journey of Madelyn Woods, a woman driven to find her kidnapped husband and son and extract revenge on those who hurt them … and murdered her. Now a ghost, and tethered to the house she died in, Madelyn must find a way to escape her supernatural prison and save the ones she loves.
Kim will act as executive producer alongside his 3AD banner head of development John Cheng. This is the company's first project to come out from Kim's signed deal with Amazon Studios.
Kim's production company 3AD is committed to storytelling that features characters and cultures that are underrepresented or unseen in current media. With ABC's The Good Doctor among its growing list of credits, Tether aims to disrupt the genre of horror and will seemingly illuminate how average people who consider themselves good can still fall prey to their own fears and prejudices.
New series coming to Amazon Studios includes an English live-action adaption of manga Promised Neverland, a dystopian science-fiction and apocalyptic series based on the highly popular game Fallout, and Lord of The Rings.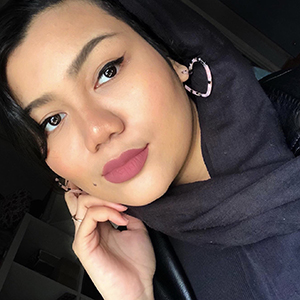 Don't judge a book by its cover, for behind all this makeup, is a geek just like you. To simply put it, superheroes, Star Wars, Harry Potter and all things gore and creepy makes this girly girl swoon.
---

Drop a Facebook comment below!
---