Ask anyone who has read Scary Stories to Tell in the Dark and they'll tell you that though the book might have been aimed towards a younger demographic, that does not mean it is any less scary than a typical horror novel. Both Alvin Schwartz writing and Stephen Gammell's art succeeded in being so disturbing that it left a huge impact on young readers for years.
Then in 2016, it was announced that filmmaker Guillermo del Toro will be developing the film, with director Andre Ovredal pulled on board to direct the film. Now, it is confirmed that the film has been awarded a rating of PG-13 by the MPAA, for "terror/violence, disturbing images, thematic elements, language including racial epithets, and brief sexual references."
At a recent event in April, Del Toro said, "We wanted to make a family adventure. I want this to be a nice family horror film. A lot of movies simplify kids and make them cute, skateboarding dudes who say one-liners and never get killed. In my movies, kids do die. They are more frail, but at the same, more complex, and they see that darkness, and that extends to this movie."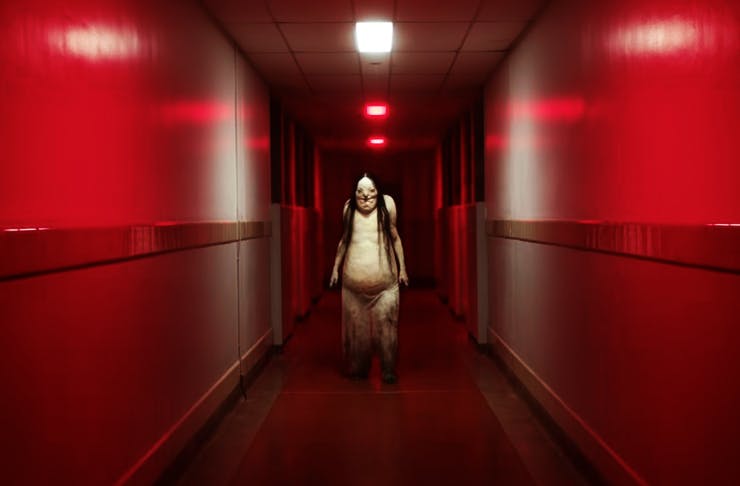 Director Ovredal added, "We didn't wanna go too young, but we wanted to honour the fact that the books are for a younger audience. We wanted to honour the material and the stories."
From the trailer, it certainly seems like Scary Stories to Tell in the Dark will once again be able to scare a whole new generation of kids. Not convinced? Have a look for yourself then.
Scary Stories to Tell in the Dark will land in theatres on August 9, 2019.
---

Drop a Facebook comment below!