Pre-orders for the physical editions of Gran Turismo 7, the latest title in the acclaimed racing simulation franchise by Polyphony Digital, will be available from 7 January 2022 for the PlayStation 4 and PlayStation 5. The series is well known for its accurate recreations of real automobiles, and has carved out its own place in car and racing culture.
Players who pre-order any of the following editions will get 100,000 CR (the in-game credit), a three-car pack (Mazda RX-Vision GT3 Concept Stealth Model, Porsche 917 Living Legend '14, and Toyota Supra GT500 '97), and a chance at receiving a physical metal and leather keychain from participating retailers.
The pre-order for the Standard Physical Edition will cost S$97.90 for the PlayStation 5, and S$79.90 for the PlayStation 4. The pre-order for the special 25th Anniversary Edition for both PlayStation 4 and 5 will cost S$123.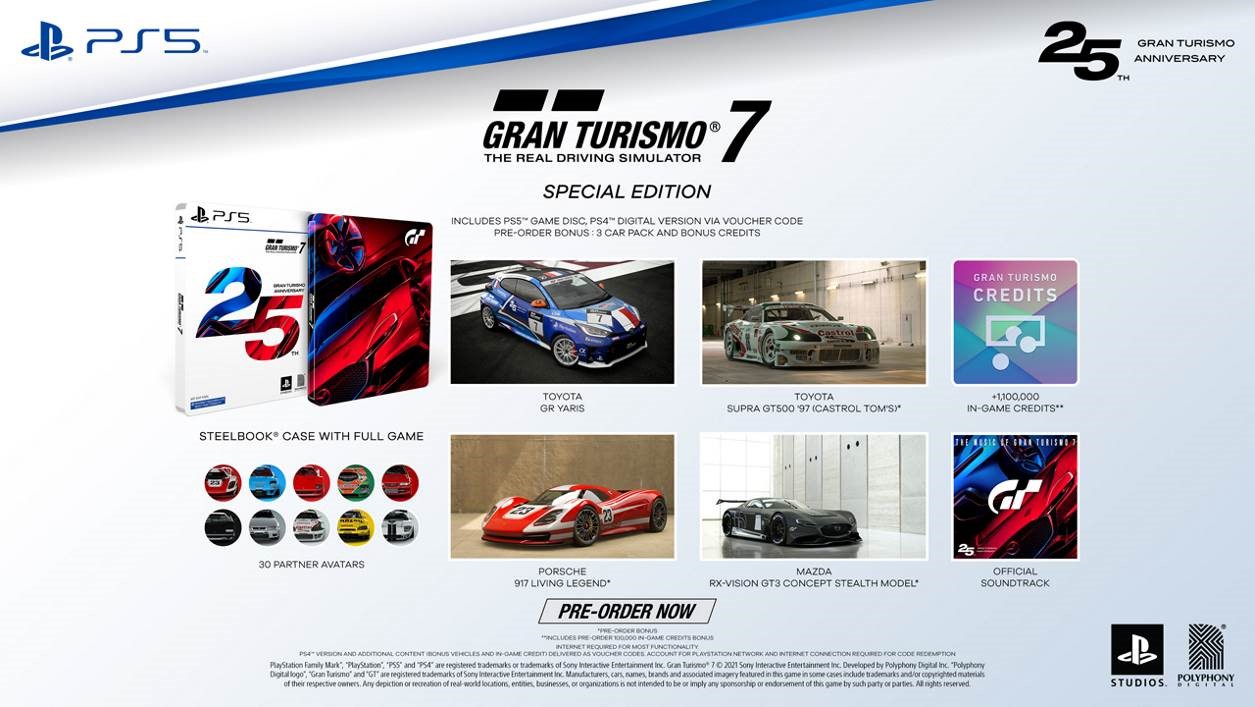 Gran Turismo 7 will be released on 4 March 2022.