Fans of simulation racing in the PlayStation ecosystem have not exactly been satisfied in recent years. After all, it has been eight long years since the last numbered entry in the Gran Turismo franchise was released. Polyphony Digital definitely understands the needs, and come 4 March in 2022, the world of Gran Turismo 7 will be awaiting eager drivers.
Coming to both PlayStation 4 and 5, the game is aiming to convey everything from the last 150 years of car and racing culture, whether you are a lifelong fan or discovering cars for the first time. In essence, Gran Turismo 7 is all about paying respect to the past and welcoming the future.
The return of the GT Campaign mode is a step in the right direction, with players once again given the keys to go on their own journeys while gaining valuable experience along the way. Historic circuits like Trial Mountain and High-Speed Ring will be making a comeback too, albeit in higher fidelity than before.
Racing takes place in all sorts of weather, so it makes sense to have those in Gran Turismo 7 as well. Referencing a massive amount of meteorological observation data, the team has recreated spatial/time of day conditions for particle size distribution and concentration distribution of aerosol particles in the atmosphere on a global environmental scale, in a procedure that is unique to the Gran Turismo series. 
As a result, you can expect real and complex skyscapes and changes in light for different times of day and weather. 
Those that love their custom designs will also be happy about the improved Livery Editor coming to Gran Turismo 7. The user interface, utility, and accessibility will be getting enhanced ahead of the new game.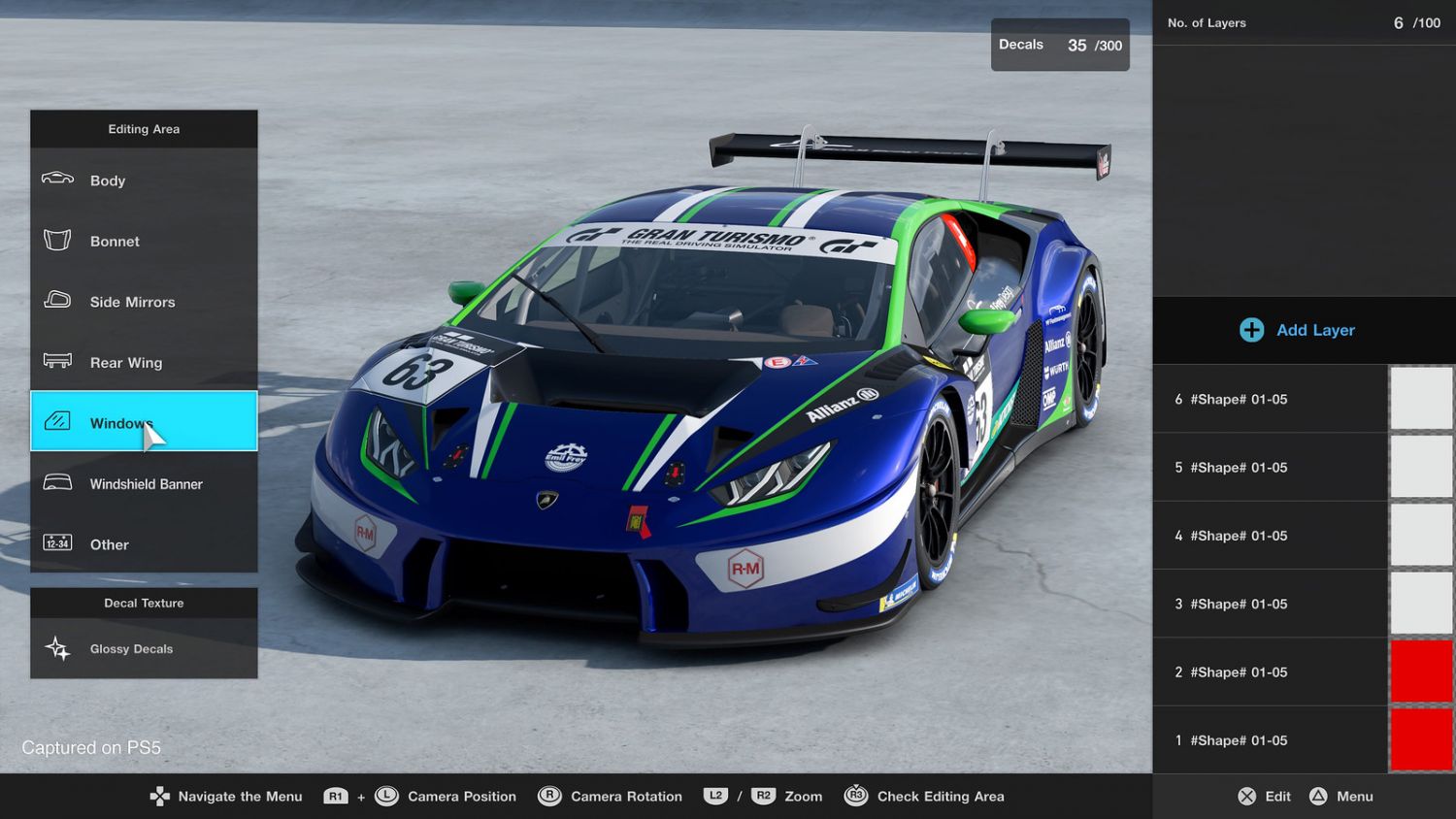 Once you have the perfect design, you can then show off your latest creation using Scapes, which brings complete control of photorealistic shots using HDR technology, expert-level effects, and even panning shots. Players can photograph their cars freely in photo spots across 43 countries and over 2,500 locations, and every moment captured can be shared with others.
It all ties in with the car collecting nature of the game, with the GT Café feature providing players with more cultural context about the various vehicles in the game. Players will progress and complete missions in the GT Café by acquiring prize cars from various races within the world, as well as from the Brand Central and the Used Car Dealership.
You can also make your mark with the tuning mechanic in Gran Turismo 7, impacting the performance of your ride in various ways. Starting with a stock vehicle, it won't be long before you are making adjustments on engine performance, suspension, transmission gearing, brakes, tires, and more.
GT Auto also makes a comeback with wheel changes, wide-body modifications, the addition of roll cages as well as other aerodynamic parts, not to mention engine oil changes and car wash.
A return to form looks to be on the cards for the simulation giant, and we can experience it for ourselves when Gran Turismo arrives on PS4 and PS5 on 4 March, 2022.