We're nearing October, which can only mean one thing: it's time to grab a flashlight and some holy water.
In addition to the multiple horror movies coming out this month, mm2 Entertainment and Cathay Cineplexes announced that they will launch the Scream Asia Film Festival. Held from October 19-28, the festival will screen 11 feature films and 1 short film from around the world. Singaporean filmmaker Eric Khoo and South Korean film programmer Jongsuk Thomas Nam have carefully selected all of the films in the festival.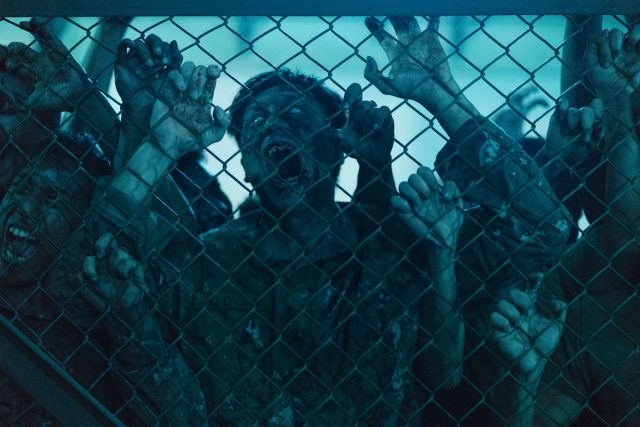 In addition to the film screenings, horror filmmakers Joko Anwar and Yeon Sang-ho will teach two masterclasses. Joko Anwar is a renowned filmmaker from Indonesia, with films like Satan's Slaves (2018) and Forbidden Door (2009) under his belt. Yeon Sang-ho directed the critically acclaimed Train to Busan, a film set on the train to Busan as the country is hit with a zombie apocalypse. Both are respected filmmakers in their home countries as well as internationally. They'll both be sharing their experiences and insights into the world of horror filmmaking.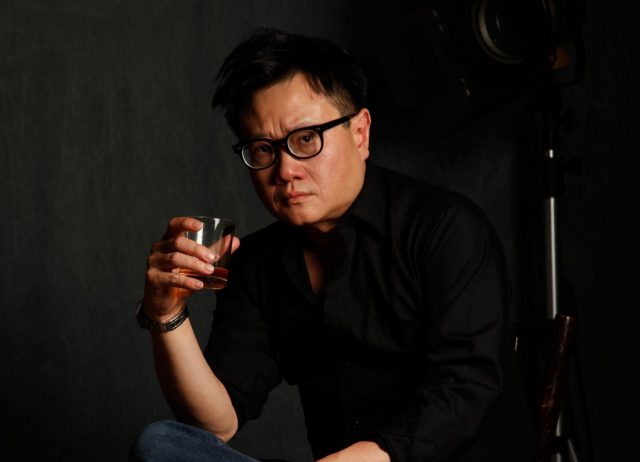 "Asia has an immense thirst for the horror genre so the time is ripe to create an iconic horror film festival here. We hope that Scream Asia will make our little red dot the hub for horror film fans and filmmakers from the region," said Eric Khoo, the festival's Creative Director. This festival will hopefully bring light to more Asian centric stories and all that it has to offer.
Fans of the horror genre won't want to miss any of the films that are screened during the festival. All these films have never been screened theatrically in Singapore. Even if you have watched these movies before, nothing will beat the experience of being scared in a dark room with surround sound, with other fellow horror geeks at your side.
Here is the film lineup for Scream Asia Film Festival:
---
Zombiepura (Singapore)
What happens when you combine Ah Boys To Men with a zombie apocalypse? You get Zombiepura. This slightly campy zombie movie is set in our very own tiny island. Director Jacen Tan took inspiration from his own days during National Service when he had to wake up in the dead of night for guard duty. A zombie apocalypse in a restricted military camp? Sounds like fun.
Serving as the opening of Scream Asia Film Fest, this will also be the premiere of Zombiepura worldwide.
---
They Who Are Not Seen (Indonesia)
This film is like The Sixth Sense if Cole Sear was an Indonesian girl and the story was told from Cole's mother's point of view. Saras is a girl with an ability to see ghosts. Her mother refuses to accept her daughter's ability, which puts a strain on their relationship. Directed by Billy Christian, They Who Are Not Seen quickly became a favourite among Indonesian horror fans.
This movie will serve as the closing for Scream Asia Film Festival.
---
Hana (Japan & Korea)
This short film by Japanese filmmaker Mai Nakanishi has been screened at many film festivals all over the world. This 12-minute film follows the story of Sujin, a college student who is hired on short notice by a single mother to babysit her four-year-old daughter, Hana. Creepy children story, anyone?
This short film will have a special screening during the closing of the festival.
---
Overlord (USA)
Zombies and World War II collide in this war horror film. Several American paratroopers are caught behind enemy lines in a small town outside of Normandy. Little did they know that not only do they have to face Nazi soldiers, but also zombies created during Nazi experiments.
---
The House That Jack Built (Denmark, France, Germany, Sweden)
This movie has a simple synopsis: "The story follows Jack, a highly intelligent serial killer over the course of 12 years and depicts the murders that truly develop Jack as a serial killer." What goes on inside the mind of a serial killer? This psychological thriller sets out to find the answer.
---
Mom and Dad (USA)
What happens if the love of a parent is turned completely on its head? You get the movie Mom and Dad. For an unknown reason, mass hysteria has hit the town and all parents suddenly want to kill their own children. It stars Nicolas Cage, so you know it's at least going to be entertaining. Get ready for more Nic Cage memes.
---
Ghost Stories (UK)
Martin Freeman plays Phillip Goodman, a sceptical professor who sets out to debunk supernatural cases. He is introduced to three unexplained cases, which even he cannot explain. And is it a coincidence that all three cases relate back to him in one way or another?
---
Tokyo Living Dead Idol (Japan)
We've seen zombie soldiers, but what about zombie idols? A Japanese idol was bitten by a zombie and now she's wanted by the whole nation. She has 72 hours to find the serum before she's fully zombified. Cute idols and lots of violence, what's not to love?
---
Hounds of Love (Australia)
This psychological horror drama tells the story of a girl that sneaks out of her parents' house, only to be kidnapped by a seemingly innocent couple. Vicki is now at the mercy of this couple, John and Evelyn White, who uses Vicki as their plaything. It's the ultimate warning against going into a stranger's car.
---
The Cannibal Club (Brazil)
What is with the rich eating human flesh? Are they so bored by the ordinary human experiences that they must resort to eating possibly the most taboo of all things? Otavio and Gilda are part of a club of disgustingly rich people who eat human, the Cannibal Club. When they discover their leader's secret, their lives are now in danger. They must keep the discovery a secret, or they risk becoming the Club's next meal.
---
The Fake (South Korea)
Animated films are not just for kids. The Fake is a South Korean film about a man who cons a whole village and an outcast's attempt to foil the plans of the conman. This is one of Yeon Sang-ho's works that brought his name to an international audience.
---
Folklore: An HBO Asia Original series
Folklore is a horror anthology, with each episode focusing on different folklores from different parts of Asia. Scream Asia Film Festival will be screening two episodes from the anthology, the Singapore-based episode directed by Eric Khoo and the Indonesia-based episode directed by Joko Anwar. The Singapore episode will be based on the mythology of the Pontianak while the Indonesian episode will be based on the mythology of Wewe Gombel.
---
Tickets are now on sale on Cathay's website. For more information on the timing of each film, you can visit Scream Asia Film Festival's website.
Dea wishes she could play the latest Tomb Raider or Uncharted, but she can't, so instead she reads and watches other people play. On her down time, you can probably find her re-reading Captain Marvel. The Carol Danvers one.
---

Drop a Facebook comment below!