With a November date now set in stone for Santa Monica Studio's upcoming God Of War Ragnarok, fans are definitely eager to live out the adventures of the dynamic duo of Kratos and Atreus. However, what has not been evident thus far is what the end of the world will bring in the sequel. Thanks to a new story synopsis, we now know that God of War Ragnarok will involve the Norse saga, Fimbulwinter.
As spotted on the PlayStation Store (via The Gamer), the game is more extensive than what was initially proposed. Rather than just the events of Ragnarök itself, where the gods perish, both Kratos and Atreus will be part of the events that unfold before it during Fimbulwinter.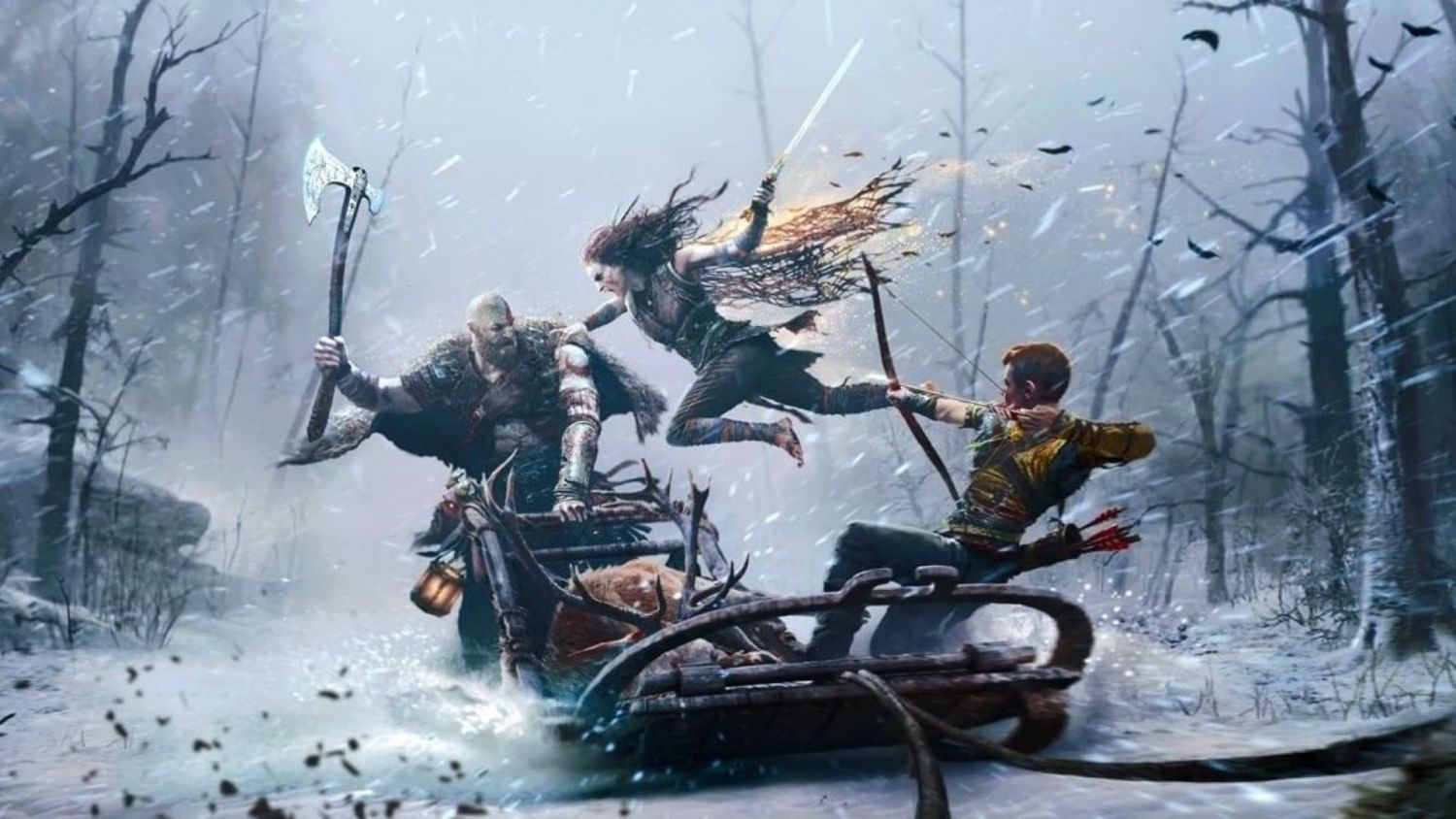 "From Santa Monica Studio comes the sequel to the critically acclaimed God of War (2018). Fimbulwinter is well underway. Kratos and Atreus must journey to each of the Nine Realms in search of answers as Asgardian forces prepare for a prophesied battle that will end the world."
"Along the way, they will explore stunning, mythical landscapes, and face fearsome enemies in the form of Norse gods and monsters. The threat of Ragnarök grows ever closer. Kratos and Atreus must choose between their own safety and the safety of the realms."
With both the events of Fimbulwinter and the end of the world present in God of War Ragnarok, players will have their hands full. Also, the reveal of Asgardian forces for the first time will likely represent a new threat for the father and son, especially as Thor comes looking for revenge.
We will have all of this and more to enjoy when God of War Ragnarok releases this 9 November on both PS4 and PS5.