Most of us will remember the days when we rushed home from school to play a few hours of Final Fantasy VII or Tekken 3 on our PlayStation (Back when it was still called the PlayStation), before we were banished to do our homework. It was a time where things were simpler, and games were low poly.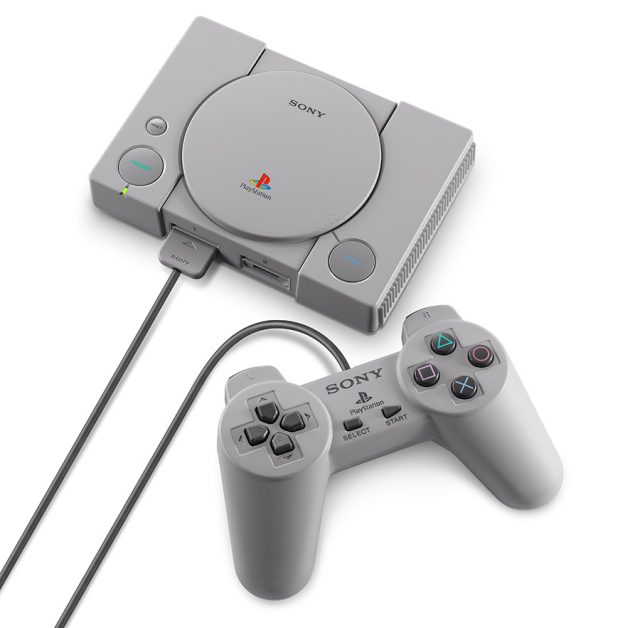 Get ready to relive all that again (minus the homework) with the newly announced PlayStation Classic. The console looks exactly like the original PlayStation, except that it's smaller. It even has an Open button, though we're not sure what exactly that button opens, as the PlayStation Classic does not use CDs. The miniature console will come preloaded with 20 original games. Sadly, there's no way to add more games to the console. It also comes with two controllers, an HDMI cable and a USB cable. What it doesn't come with, is the USB AC adapter, which is a little bit annoying.
The 20 preloaded games will include Final Fantasy VII, Jumping Flash!, R4 RIDGE RACER TYPE 4, Tekken 3, and Wild Arms. The other 15 titles will vary depending on the region that the console is sold in, but Sony has not revealed those titles yet. Here's to hoping Metal Gear Solid and Crash Bandicoot will be available in the Singapore version.
The PlayStation Classic will be available in Singapore on December 3, 2018, with a retail price of S$139, the same date the PlayStation was released.
Here are the prices of the PlayStation Classic in the region, for comparison's sake:
Malaysia: MYR 429
Indonesia: IDR 1,799,000
Philippines: PHP 6,190
Vietnam: VND 2,999,000
US: USD 99.99
Hey, look at that, just in time for Christmas. This is the perfect opportunity to add this to your collection of other Classic consoles like the SNES Classic Edition or the NES Classic Edition.
Dea wishes she could play the latest Tomb Raider or Uncharted, but she can't, so instead she reads and watches other people play. On her down time, you can probably find her re-reading Captain Marvel. The Carol Danvers one.
---

Drop a Facebook comment below!