To tie-in with the upcoming release of Pokémon Let's Go Eevee! and Pokémon Let's Go Pikachu, Mister Donut has created two Pokémon donuts that would be available all over Japan from 16 November for a limited period. So if you're headed to Japan during the holiday season, you might want to plan an extra stop at a Mister Donut outlet to get a bite of these cute fluffy Pokémon donuts!
---
The Pikachu donut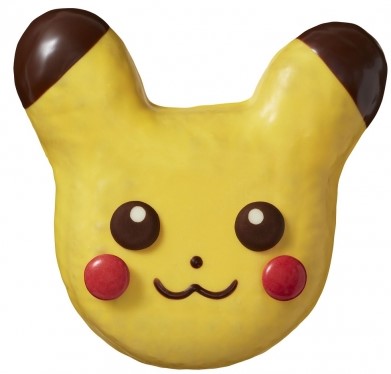 Retailing at ¥ 216 (S$2.60), this is possibly the cutest pokémon donut out there. Filled with whipped cream, pikachu's face is made with banana-flavored chocolate and chocolate embellishments for its eyes, ears and cheeks. Given the winning combination of banana-chocolate, this donut should certainly taste as good as it looks!
---
The Monster Ball donut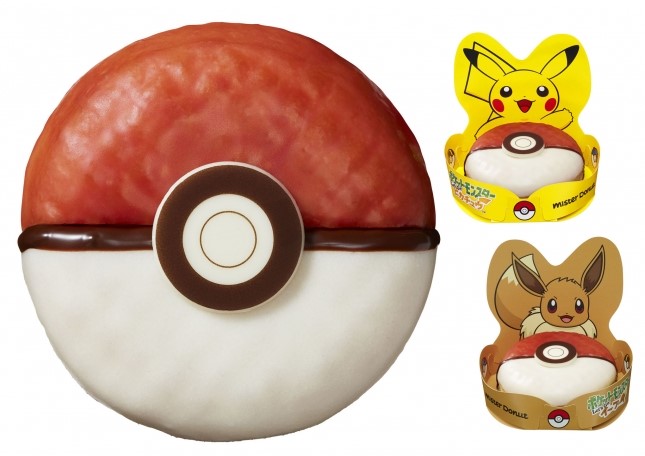 It's not Pokemon without a monster ball to catch 'em all! Also available at ¥ 216 (S$2.60), this donut is filled with strawberry jam and topped off with a white chocolate and strawberry glaze to create the iconic Poke Ball. If it's not squee-worthy enough for you to post it on Instagram, we should also mention this donut is served in a special cut-out of Pikachu and/or Eevee (the case is reversible).
---
Christmas Donuts
There is also a new range of Christmas-themed donuts for you to choose from (ps. It'll help with your next Pokemon decision)
White Daruma: White chocolate frosting
Strawberry Daruma: Strawberry chocolate frosting
Red Snow Wreath: Strawberry glaze with sprinkles
Chocolate Snow Wreath: Chocolate glaze with sprinkles
Yellow Snow Wreath: Banana chocolate glaze with sprinkles
---
Pokemon mugs
Since donuts go best with a hot beverage, there are also 2 special mugs on offer – a white and yellow Pikachu mug and a peach-coloured Pokemon christmas mug. However, these are only available for purchase as part of a set of which you have two options:
Option 1: Dining In (¥ 800/S$9.70)
Consists of: 1 Pokemon donut + 1 drink + 1 coaster + 1 Pokemon mug
Option 2: Takeout (¥ 1080/S$13.10)
Consist of: 2 Pokemon donuts + 1 Pokemon donut OR 2 Christmas donuts + 1 Pokemon mug + 1 Poke Ball takeout box
---
However, if you can't make it to Japan, you can still catch Pikachu and Eevee at Jurong Point, AMK Hub and Thomson Plaza.
Between the release of Pokémon Let's Go Eevee! and Pokémon Let's Go Pikachu and the new Detective Pikachu movie, we can probably expect to hear of many more Pokémon tie-ups over the next few months so it's a great time to catch 'em all!