The introduction of the faster, more efficient and powerful 5G network signals the horizon of the next stage of the Digital Age. While the new network is still in its early stages, having just been released in Singapore in August this year, our initial test with StarHub earlier this year yielded promising results that suggest that Singaporeans will want to switch over once 5G has become more readily available islandwide.
This time, we'll be exploring Singapore's other 5G-ready telco, Singtel. While StarHub's 5G connectivity is certainly no slouch, as shown by our test earlier this year, Singtel claims that it is able to offer customers speeds of over 1Gbps on its 5G network. We decided to put the telco's words to the test by taking it for a test across Singapore.
Singtel's 5G
For its 5G trial, Singtel is offering it to the first 20,000 Combo/XO plan users with a compatible 5G handset, such as the Huawei P40 Pro, the iPhone 12, and the Samsung Galaxy S20 Ultra. Currently, Singtel reports that it has crossed 20,000 sign-ups for its free 3 months Singtel 5G trial and is fully redeemed. However, those interested in trying out Singtel's 5G can still do so with Singtel's 5G Now 10GB add-on.
Singtel was able to tap onto not only 2,100Ghz but also 3,500Ghz frequency bands for its 5G trial, which in turn allows its customers to enjoy much higher 5G speeds when in places that offer 3,500Ghz of 5G.
As most should be aware, the 5G offered in Singapore is not true 5G, but the Non-Standalone (NSA) version, which means that the 5G NSA network has to tap on a 4G spectrum to use as an anchor, to provide its users with higher speeds and greater data bandwidth. Over time, newer and more specialised equipment for 5G become readily available in Singapore, 5G will slowly transition to becoming Stand Alone (SA). Basically, 4G is fast, 5G NSA is faster but true 5G will leave them in the dust. But till then, treat this as a preview for what is to come in the future.
You can read our first 5G testing with StarHub for a deeper explanation on 5G and 5G NSA.
Testing Singtel's 5G around Singapore
To make sure Singtel's 5G is as good as it claims to be, we've decided to put it to the test in certain locations around Singapore.
We conducted our Singtel 5G test on a Samsung Note 20 Ultra and a 5G sim card courtesy of Singtel. As with StarHub, we kept our test entirely outdoors, as current 5G coverage is currently best offered outdoors, above-ground. Also, though the recommended testing locations between the two telcos differ slightly, we tried our best to keep our testing locations for Singtel as close to where we went for StarHub, for a slightly more accurate (though not definitive as of yet) comparison across the board.
The methodology for our testing is similar to our StarHub 5G test, where we had videos loaded onto a Google Drive folder. We then proceeded to download the videos and measured the time taken to download the videos on both 5G and 4G networks, to compare and contrast on the difference in time it takes to download videos using both networks.
We also conducted speed tests on both 5G and 4G using the Speedtest app by Ookla, which will give you a quick look at the difference in speed between the two networks.
---
Dhoby Ghaut – Plaza Singapura
5G Speed Test
OVH Cloud
Lemon Clove Pte Ltd
Download Speed: 213Mbps
Upload Speed: 6.30Mbps
Download Speed: 202Mbps
Upload Speed: 3.57Mbps
5G Video Downloading
| | | | |
| --- | --- | --- | --- |
| 10GB | 5GB | 3GB | 2GB |
| 14mins 23sec | 7min 47sec | 4min 29sec | 3min 19sec |
4G Speed Test
OVH Cloud
Lemon Clove Pte Ltd
Download Speed: 54Mbps
Upload Speed: 47Mbps
Download Speed: 61.8Mbps
Upload Speed: 49.67Mbps
4G Video Downloading
| | | | |
| --- | --- | --- | --- |
| 10GB | 5GB | 3GB | 2GB |
| 15min 34sec | 8miin 5sec | 5min 38sec | 4min 23sec |
We first tested Singtel's 5G at Plaza Singapura in Dhoby Ghaut, in the open area right in front of the mall. As expected, the results from the speed tests showed that the 5G network was giving us significantly faster speeds as compared to 4G. Despite the huge difference though, you'll notice that there is barely a minute difference between the time taken to download our videos using 5G as compared to 4G.
This could be due to a number of reasons. Firstly, we were in the central region of Singapore, which is arguably one of the most densely populated with the working crowd and people who are at the mall for leisure. A number of these people could have also been using 5G already, given the fact that the network has already been released, thus resulting in a download speed that is only a little faster than the 4G network. Secondly, we noticed that our download stalled a number of times, perhaps due to spotty 5G reception. It did pick up eventually, but the timer was still ticking regardless. We imagine these issues will be improved given time.
---
Bukit Merah – Zion Close (Near Great World City)
5G Speed Test
OVH Cloud
Lemon Clove Pte Ltd
Download Speed: 250Mbps
Upload Speed: 88.5Mbps
Download Speed: 150Mbps
Upload Speed: 37.98Mbps
5G Video Downloading
| | | | |
| --- | --- | --- | --- |
| 10GB | 5GB | 3GB | 2GB |
| 14min 56sec | 7min 18sec | 3min 58sec | 2min 27sec |
4G Speed Test
OVH Cloud
Lemon Clove Pte Ltd
Download Speed: 130Mbps
Upload Speed: 36.9Mbps
Download Speed: 90.6Mbps
Upload Speed: 64.7Mbps
4G Video Downloading
| | | | |
| --- | --- | --- | --- |
| 10GB | 5GB | 3GB | 2GB |
| 16min 14sec | 8min 21secc | 4min 9sec | 2min 56sec |
Following Dhoby Ghaut, we moved our sights to Bukit Merah, more specifically Mill Point Condo which sits on Zion Close. It is a stone throw away from Great World City. From our test results, it seems those living in the area not only enjoy great 4G speeds, but also extremely fast 5G speeds. This is also reflected with the time taken to download our videos.
---
Harbourfront – Vivocity
5G Speed Test
OVH Cloud
Lemon Clove Pte Ltd
Download Speed: 500Mbps
Upload Speed: 74.6Mbps
Download Speed: 486MbpsUpload Speed: 32.4Mbps
5G Video Downloading
| | | | |
| --- | --- | --- | --- |
| 10GB | 5GB | 3GB | 2GB |
| 13min 53sec | 5min 36sec | 3min 14sec | 2min 12sec |
4G Speed Test
OVH Cloud
Lemon Clove Pte Ltd
Download Speed: 129Mbps
Upload Speed: 51.2Mbps
Download Speed: 128Mbps
Upload Speed: 42.9Mbps
4G Video Downloading
| | | | |
| --- | --- | --- | --- |
| 10GB | 5GB | 3GB | 2GB |
| 16min 28sec | 8min 7sec | 4min 50sec | 3min 3sec |
One thing that sets Harbourfront apart from the other locations we've tested is that the location enjoys a higher frequency as compared to the others, at 3,500Ghz. This higher frequency can be seen in the speed test we conducted, with speeds of up to 500Mbps. This is insanely fast as compared to every other 5G speed we tested in other locations, including the ones from our StarHub speed test.
Unfortunately, it seems we are unable to fully utilize that quick download speed on Singtel's 5G as of yet as though the time taken to download the 2GB, 3GB, and 5GB videos were all significantly faster than when we were on 4G, we ended up taking quite a while to finish downloading the 10GB video. This could be due to the download stalling a few times while downloading the video, which happened to us at Dhoby Ghaut too.
---
Bugis – Bugis Junction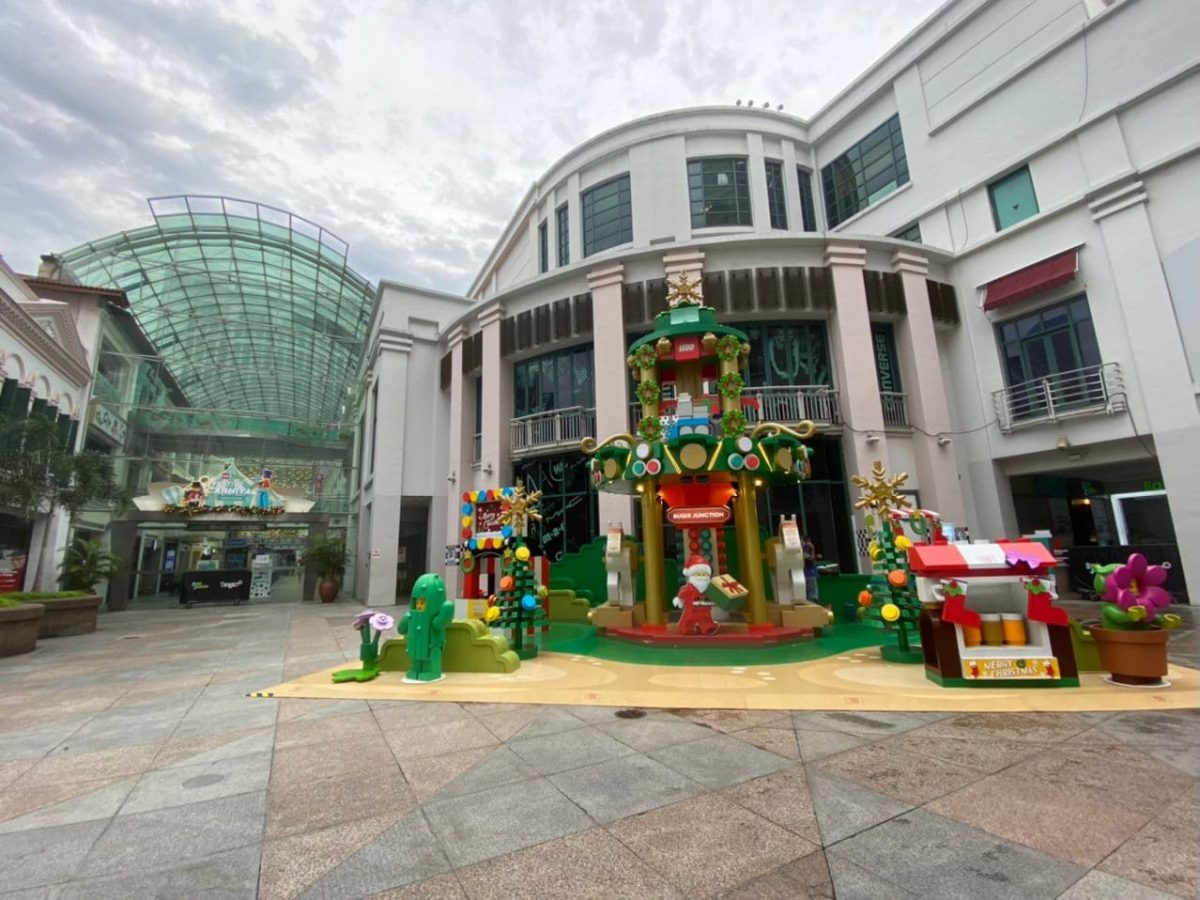 5G Speed Test
OVH Cloud
Lemon Clove Pte Ltd
Download Speed: 259Mbps
Upload Speed: 11.4Mbps
Download Speed: 216Mbps
Upload Speed: 8.1Mbps
5G Video Downloading
| | | | |
| --- | --- | --- | --- |
| 10GB | 5GB | 3GB | 2GB |
| 11min 41sec | 5min 39sec | 3min 15sec | 2min 12sec |
4G Speed Test
OVH Cloud
Lemon Clove Pte Ltd
Download Speed: 83.8Mbps
Upload Speed: 51.6Mbps
Download Speed: 56.7Mbps
Upload Speed: 48.8Mbps
4G Video Downloading
| | | | |
| --- | --- | --- | --- |
| 10GB | 5GB | 3GB | 2GB |
| 21min 45sec | 16min 56sec | 8min 14sec | 5min 31sec |
Bugis Junction had perhaps the most noticeable difference among the various locations we tested for Singtel's 5G. It's speed test was as expected, with the 5G speeds being almost 200Mbps higher than the 4G network.
However, we were most impressed by the 5G speeds at Bugis as we finished downloading all our videos the fastest here, with the 10GB video downloaded in a little over 11 minutes, and the 2GB one being done in around 2 minutes. That's the exact same time we got for Harbourfront, yet Bugis runs at a lower frequency (2,100GHz) as compared to Harbourfront (3,500GHz). The 5G download speed at Bugis were all significantly faster than its 4G counterpart, with the time taken to download the 10GB video on 4G taking over 20 minutes. If anything, this is truly the best illustration of how fast 5G is compared to 4G.
---
As can be seen from the various tests we have conducted, we can see that Singtel's 5G is indeed capable of delivering fast network speeds, especially in places with high frequencies such as Harbourfront and Stadium. Unfortunately, the 5G network can be a little spotty in certain locations and that might be due to Singtel's 5G still being in its trial phase. We believe that it will only get better over time as Singtel works out the various kinks users experience with the trial.
Singtel customers interested in trying out Singtel's 5G Now market trial can do so with the Singtel 5G Now 10GB add-on.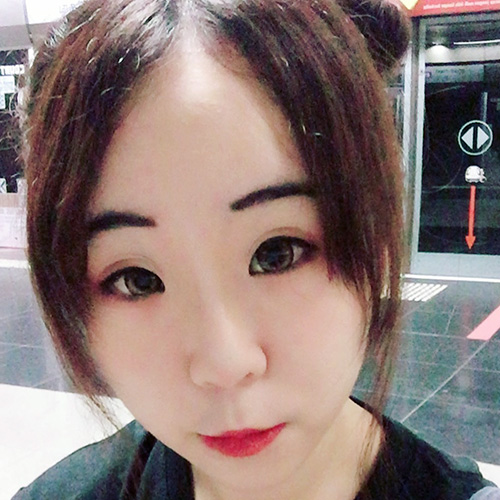 Germaine is a fun-sized introvert who loves nothing better than sleeping in on rainy days. She can be found reading fanfiction and manga while still waiting for her Hogwarts acceptance letter. It'll come eventually.
---

Drop a Facebook comment below!