Idling about the office could raise some brows as an office is one of the furthest places you would associate with "laziness". But when you throw in a character who is synonymous with the word, it could add a surprisingly lively touch to your workplace. The new Crayon Shin-Chan Wireless Mouse does just that.
From its hilarious plot to Shin-chan's quirky antics, the series is beloved to viewers of all ages. Add on a world-weary look that totally reflects the mood of anyone stuck in a 9-to-5 deskbound job, the wireless mouse makes for the perfect cute addition to your office supplies.
The Crayon Shin-Chan Wireless Mouse measures 13cm x 6.8cm, fitting nicely into your palm. Its size makes it easy to carry around. Moreover, it has an impressive connection distance of up to 8m! You won't even have to worry about the battery life draining too quickly. Even if it does, the mouse runs on easily replaceable AA batteries.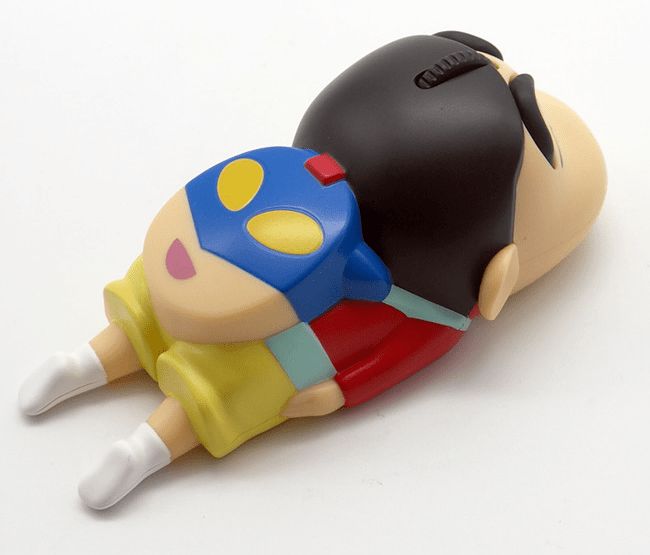 The best part? Shin-chan's iconic caterpillar brows function as the left and right mouse buttons. (Click away with those bushy brows!) The roller is located on the top of his hair. And the USB for connection is at the bottom of Shin-chan's nua-ing (lazing around) body.
The Crayon Shin-Chan Wireless Mouse was originally from the Korean brand Babosarang's website. But, the listing seems to have been taken down; although they do have some interesting squishy Shin-chan mousepads featuring his iconic butt. If you're interested in purchasing one, Taiwan's Carousell has quite a number of listings with prices starting from NT$490 (S$22.99).
---

Drop a Facebook comment below!