It's been about two decades since The Sims franchise first launched, and it has brought immense joy to all of us looking to scratch that God complex itch – of being the overlord of a community of tiny humans. With four main games and dozens of spin-offs, the biggest question remains – how on Earth can the developers continually come up with new things for players to do. Thankfully, The Sims franchise always finds a way to marry the realistic and the whimsical, and the latest expansion pack, Island Living, is no exception.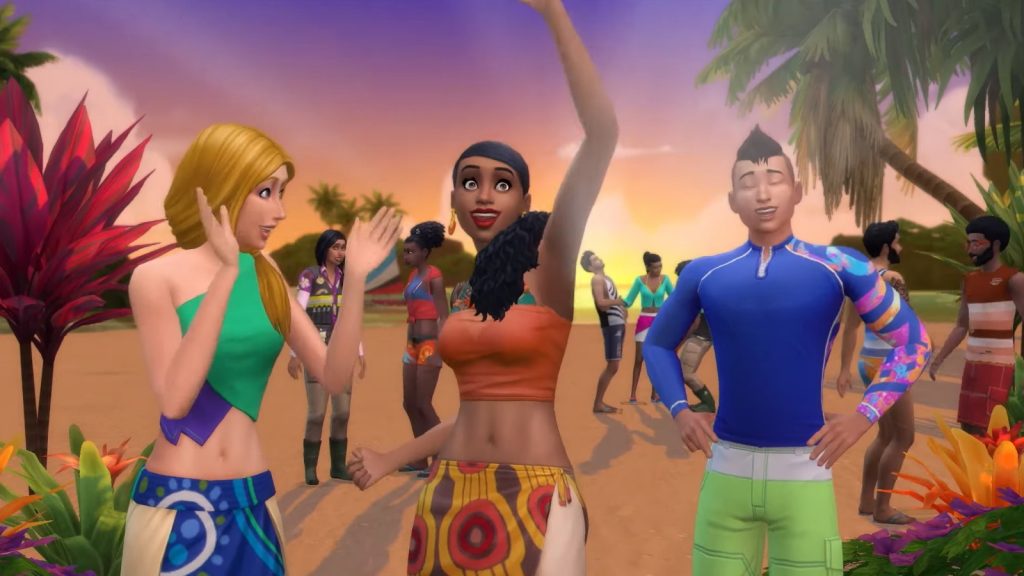 In this seventh expansion of The Sims 4, players are introduced to the sunny tropical oasis of Sulani. Players get to immerse themselves in their surroundings by building sandcastles, sun tanning on lounge chairs, snorkelling and diving in the waters off the coast. Similar to an earlier expansion pack, City Living, this expansion focuses mainly on the heart of its environment rather than a major change in the game mechanics.
Based on Polynesian islands and culture, this expansion transports players into a world where there is essentially nothing else to do but explore and interact with their environment. There are hidden waterfalls, clear beaches as well as customs and events unique to Sulani and its people.
Most of the Build-and-Buy objects from this pack are truly exquisite. All the new furniture exudes Polynesian influence and players who love to immerse themselves in building structures in The Sims will appreciate the new lot traits – Island Spirits, Volcanic Activity and Off-The-Grid. For example, the Off-The-Grid lot trait cuts off households from electricity and water and there are specific build-buy items that will work with this.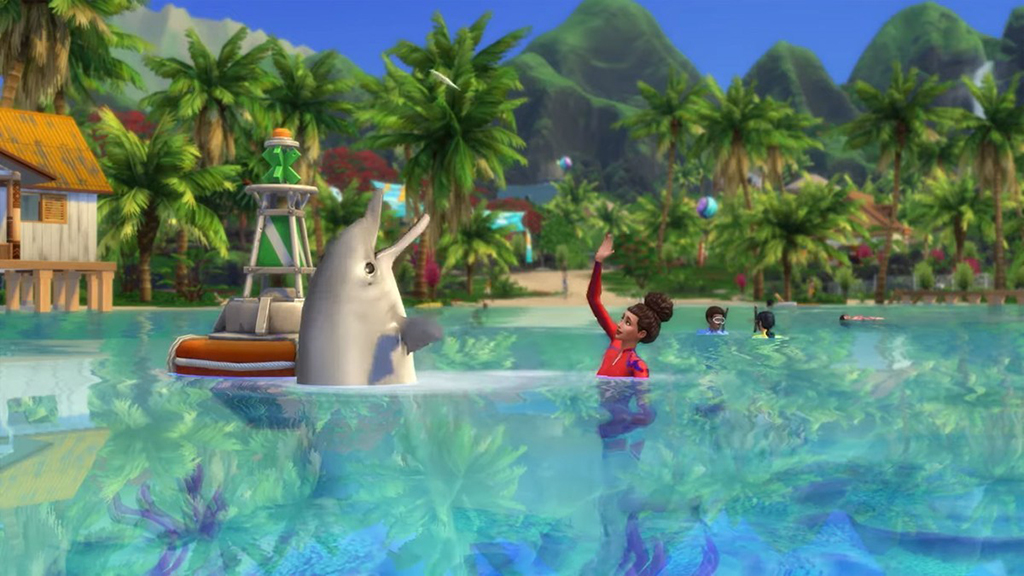 There aren't too many new additions, but the ones that are available are vibrant, colourful, intricate and perfect for creating a post-modern aesthetic kelong. The clothes are exactly what you would expect for an expansion pack entitled Island Living; lots of floral prints and light clothes due to the tropical weather with a generally islander-feel. Also, toddlers have little floaties which are adorable.
Sims need not swim from place to place in this expansion, with the inclusion of jet skis and canoes, which begs the question, are we getting functional cars soon?
Mermaids are one of the key selling points of this pack, and it's clear that the developers put a lot of care and attention into making them look mesmerising while giving players the creative freedom to customise with a variety of tails and tops. Mermaids also have special abilities, such as changing the weather and siren songs. Although this was one of the most anticipated features of the game, playing as a mermaid leaves a lot to be desired, because they were designed to be like regular sims, except that the hygiene meter is replaced with hydration and mermaids need to return to the water or just sit in the tub for a while.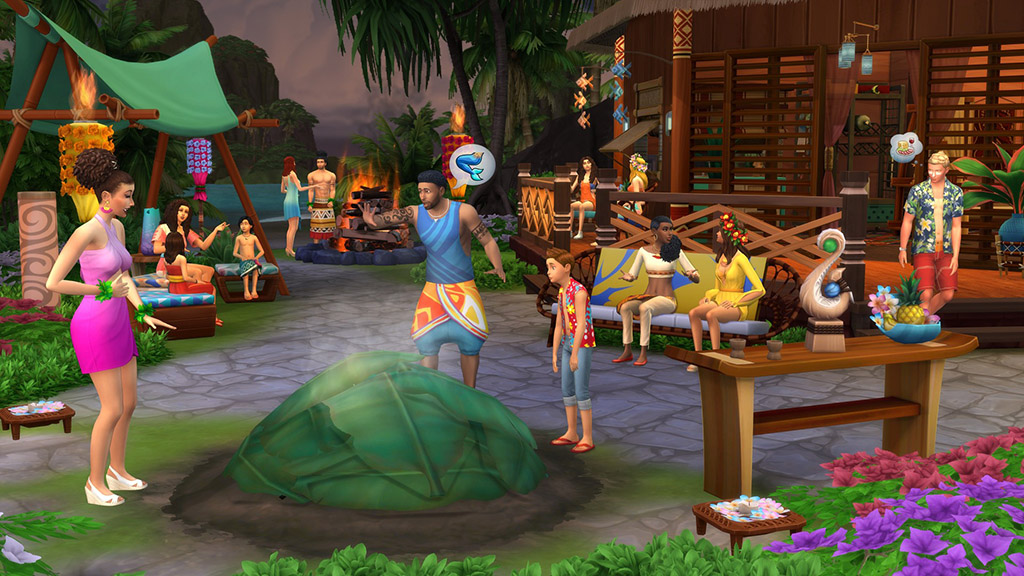 The new career path of Conservationist is a great example of this. Players have probably never seen a career on The Sims have a lasting and gradual effect on their environment before – as the island of Sulani flourishes as players progress in the career. However, this is a traditional Sims career which means players can choose if they would like their Sim to work from home, picking up trash from the beach and analyzing samples. This career had a lot of potential to be a great Active Career in which players would be able to follow their Sim to work, completing tasks in order to get promoted; this would have had a stronger message and improve the expansion pack's gameplay overall.
One nice touch is that for the first time ever, The Sims have included a pre-made lesbian couple and transgender character. The Sims 4 continually makes strides of being inclusive and as well as drawing attention to the issues that matter to their players.
The Conservationist career isn't the only new way for players to earn money though, as the addition of one-time odd jobs allow players to make some quick cash by searching on their phones and leaving for a brief period of time to complete small tasks. Some of these tasks have minimum skill requirements but pay decently.
Gameplay is definitely not a strong suit of this expansion pack and the Beach Living Aspiration is a clear example of that. While many of the life-long wishes or Aspirations available for Sims take some time and dedication to complete, the Beach Living Aspiration can be completed easily within a few hours. Upon completion, Sims are rewarded with the Laid-Back personality trait which means they will never feel tense.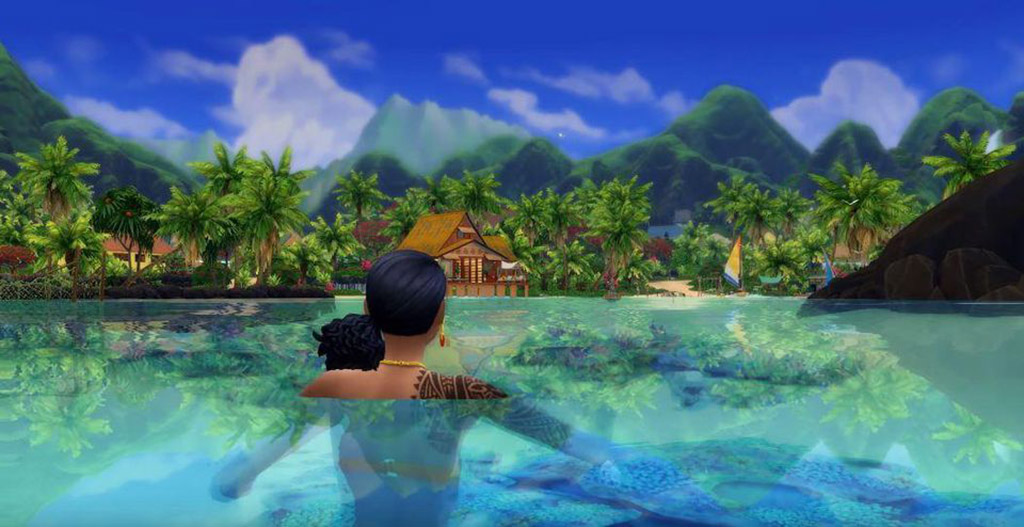 Another area of the game that left players wanting more was the inclusion of dolphins as friends. Although Mermaids are able to call upon the dolphins to interact with them, regular sims are just as easily able to interact with the dolphins and the options for such interactions become repetitive after a while.
All in all, The Sims 4 Island Living expansion pack is a great way for new players and long-time fans to unwind within the game and escape from the stress of reality. The island and the world is beautifully created and the amount of effort and attention to detail is evident in its surrounding but regular players might be a bit unnerved by the lack of activity for this expansion pack.
In comparison to the game pack, Jungle Adventure, there is definitely less to do and it does not impact the regular gameplay outside of Sulani. Sadly, one might say Sulani is just a lovely world right at the edge of The Sims 4 universe.
GEEK REVIEW SCORE
Summary
The Sims 4 Island Living Expansion is a beautiful island getaway but leaves more to be desired in terms of keeping players engaged.
Gameplay -

6/10

Story -

8/10

Presentation -

9/10

Value -

7/10