What happens when a prodigal son returns home after a decade of wanderlust, and finds that almost everything he once knew has changed beyond recognition? Well, as Jean (Pio Marmaï) finds out in French arthouse drama Back To Burgundy, the more things change, the more things remain the same.
The story revolves around Jean, the eldest son of a Bourgogne vigneron, who returns to his hometown upon learning of his father's impending passing and finds his younger siblings Juliette and Jérémie struggling to fill the shoes left behind by their father. He doesn't intend to stay for long, but there are vines to tend before the coming harvest, wine-making equipment to repair, and wine to make; sooner rather than later Jean finds himself torn between his old life and the newer one he's forged as a winemaker in Australia. Worse, now a father himself Jean especially struggles to find the balance as a son to a newly-deceased father, and as a father to a young child back in Australia.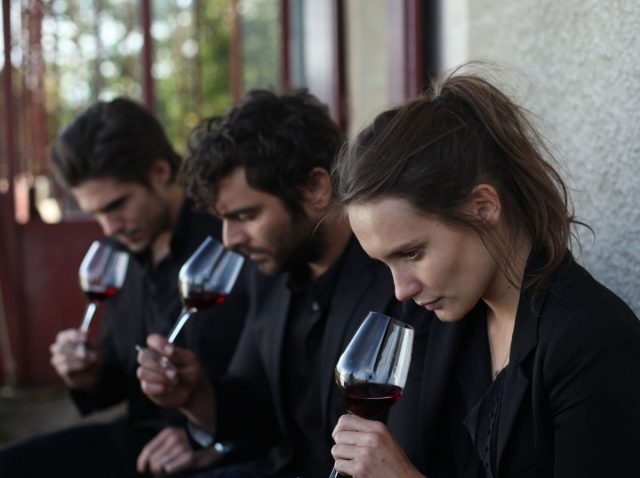 Director Cédric Klapisch could easily have moulded the various family tropes within Back To Burgundy in almost any kind of setting, but chooses to wrap them around the trials and tribulations of a small vigneron family in the famous French winemaking region of Burgundy. Those familiar with Burgundy would know it's the perfect backdrop; winemaking here is a sacred family tradition – something passed on from generation to generation – and much more so than in other parts of France such as Bordeaux or Champagne. It's also clever of Klapisch because if there are two themes that would tug French movie-going heartstrings it's family and wine, as was seen with First Growth (2015), a hit at the 2016 French Film Festival, that explores the same two themes, and in Burgundy to boot.
Like First Growth though critics are likely to argue that some of the themes explored here can border on the cliched even if they blend in additional family drama; pliant and submissive younger brother Jérémie (François Civil) finally squares up to his overbearing father-in-law, while tough Juliette (Ana Girardot) discovers her talent for winemaking, even finding love in the process.
Oenophiles among us would no doubt be awed with the soaring overhead views of the Burgundian landscape across the seasons in Back To Burgundy. We're also likely to geek out with wine-making terms trotted out by siblings, such as when Juliette mentions "malo", an abbreviation of malolactic fermentation, a process in winemaking to make wines softer and more rounded in flavour; the biggest bugbear for wine lovers here would be the fact we'll never find out exactly which appellation in Burgundy this fictitious vigneron family is from.
GEEK REVIEW SCORE
Summary
Back To Burgundy is a bittersweet story of a journey of personal discovery and tight familial bonds that, like the finest Burgundian wine, blossom over time. Watch with a glass (or two) of Pommard or Meursault.
Story -

7/10

Direction -

8/10

Characterisation -

7.5/10

Geek Satisfaction -

7/10