All hail Clint Eastwood. At 88 years-old, the American actor, filmmaker and musician (yup, the man has composed several movie scores) is still gracing us with films that remind us why he is a Hollywood icon, and a original American badass.
Taking on the roles of producer and director, Eastwood's latest work is based on The Sinaloa Cartel's 90-Year-Old Drug Mule, an article published in The New York Times. The protagonist (played by Eastwood himself) is Earl Stone, a geriatric horticulturist and war veteran who is estranged from his family.
With moolah running low, he makes money by transporting cocaine for a Mexican drug cartel.
Would you think that a white wrinkled man in his eighties is capable of trafficking drugs? Neither do border patrol. Everyone is more likely to wonder if he needs help crossing the road, instead of raising any suspicions. With that premise, we see how the grandfather figure is entrusted with tons of drugs, and remunerated with huge amounts of cash.
Things take a turn when the cartel's boss is assassinated, and Earl's ex wife becomes gravely ill. With the cops closing in on this illegal trade, what will happen to the old man affectionately known as Tata (grandfather in Mexican) by the gang members?
Eastwood's last acting project was Trouble with the Curve (2012), and his last starring involvement in a film directed by himself was Gran Torino (2008). Many questions come to mind whenever Eastwood directs or acts in a new film – how does he direct himself in a lead role? Where does he find his energy from? What keeps him going all these decades? Mind you, this guy is nearly 90 years old, but he's still able to make our day.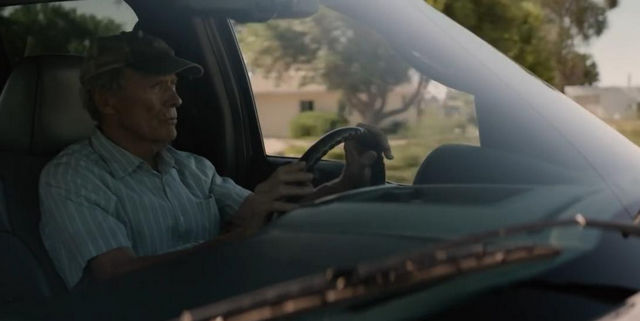 In this film, the respected filmmaker is as sure-handed as ever. Without resorting to bombastic action sequences or dramatic outbursts, he paces the 116-minute movie elegantly. The story explores America's social situation and sentimentally, as he uses the character's old age to ask a poignant question: can money buy time with your family?
Eastwood is a cultural icon of masculinity in Hollywood (the actor's spaghetti Westerns and Dirty Harry films resonated with men during the 1970s), and he seems to be having fun with that status in this movie. In one sequence that will make your grandma blush, a woman exposes her breasts to arouse a shirtless Eastwood before she and another lady climb onto bed with him. The scene darkens and leaves whatever happens next to your imagination. Wow.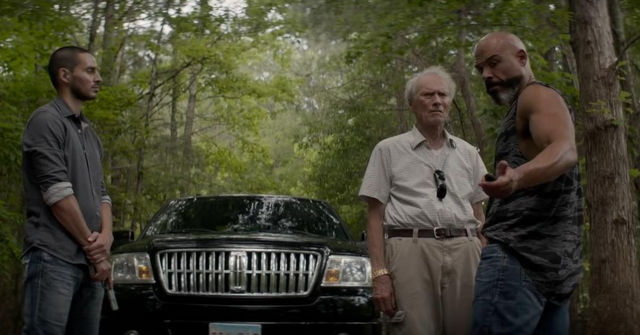 Elsewhere, Bradley Cooper (whom Eastwood directed in 2014's American Sniper) and Michael Peña play drug enforcement agents, while Laurence Fishburne takes on the role of their boss. Andy Garcia is fun to watch as a drug cartel boss, while Dianne Wiest's final scenes at her deathbed are heartbreaking. The supporting actors deliver fine performances, and they probably feel it is an honour to work with the multi-award winning Eastwood, who has brought home two Oscars for Best Director (1992's Unforgiven and 2004's Million Dollar Baby).
While this may not be Eastwood's finest work, it is still an effective drama about redemption and family. More importantly, it is another entry in the hardworking man's illustrious career. You can almost feel his passion in every scene of this melancholically charming movie.
GEEK REVIEW SCORE
Summary
Stand aside, young punks. Granddaddy Clint Eastwood is Hollywood's original badass.
Story -

7.5/10

Direction -

8/10

Characterisation -

7/10

Geek Satisfaction -

7.5/10
---

Drop a Facebook comment below!