Despite the initial excitement, the PlayStation VR has experienced a disappointing lack of support in recent months, as every other hit PlayStation title hasn't tapped the virtual reality experience. And with gamers lusting for something incredible, the stage is set for a little enticement, in the form of a schoolgirl fantasy.
Summer Lesson: Miyamoto Hikari, which can best be described as a niche and quirky experience, pleasantly joins the good section of VR games. There are moments of kookiness that stems from Summer Lesson's Japanese roots, but as a VR experience, it can actually contend as one of the best experiences available.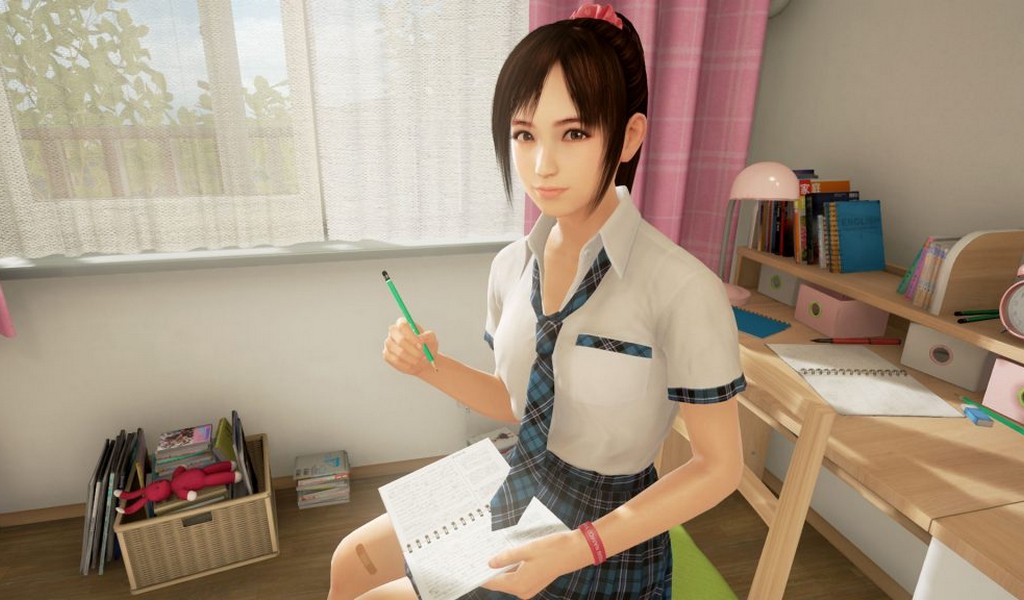 The caveat, of course, is that gameplay is very simple. You play as the tutor to the titular Hikari Miyamoto, who is having difficulties with her studies, like every student out there. Your goal is to help Miyamoto get better at her academics through lesson planning, all the while making conversations and getting to know your tutee. This is achieved with a rudimentary card system, that grants you topics to talk to her about, which can also lead to special events that are admittedly fan service and uncomfortable to play if someone else is watching you.
The process of planning, teaching, talking, and interacting with Miyamoto is repeated for one week, and that's about it. It gets to be a tad boring but the interactions with Miyamoto is the saving grace for this title. We often mention the uncanny valley when it comes to depictions of humans in virtual media, and Hikari Miyamoto is far from it. Yes, she is not real and players see it but she remains an almost authentic and interactive construct, and after a week of tutoring, she almost feels like a real person, and PS VR has plenty to do with that.
Put aside the fan service moments, and from just the environments and the immersion that comes with playing Summer Lesson, you can see it is a complete experience for what it's worth and a commendable effort.
Everything looks good when you are in your headset, at least for a VR title, and there was very little to take me out of the experience other than the occasional clipping and slightly slow rendering. The translation work is generally great as well, and although some text remains in Japanese, it is not a deterrent to lasting enjoyment. This version of the game also comes with all the DLC released, with added scenes, outfits, and events for you to find as you replay the game. I appreciate the fact that we could get out of Miyamoto's room and head to somewhere else, after all, you do not spend all your time with your new friend only in their room… or do you?
At the end of it all, as a game, Summer Lesson: Miyamoto Hikari has little to no challenge, and can be considered repetitive and boring to some. But as a VR experience on a platform that is yearning out for something to jolt it to life, Summer Lesson is an awesome reminder that if the tech is used right, we could be in for a new era of gaming.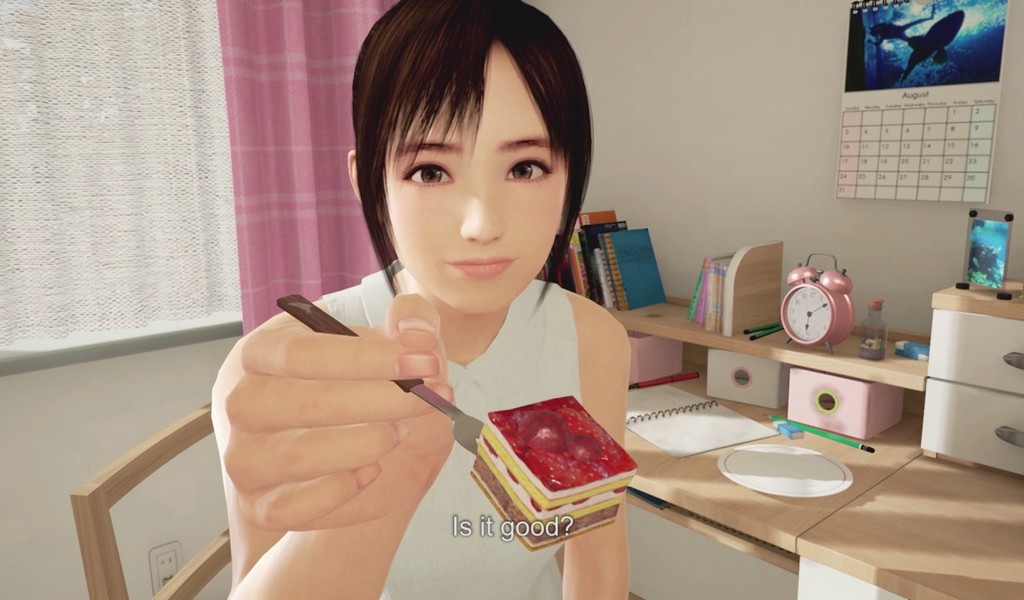 Yes, I spent a week (an hour or so in real life) tutoring a virtual student and got to know her better. I interacted with her, learned more about her, and made a new friend in a virtual environment that appeared realistic enough, and had a ball of a time.
Summer Lesson: Miyamoto Hikari is the best PS VR experience I have had since Batman VR, and you can quote me on that. Both are emotional tales that stir something in you, make you uncomfortable, but are guilty pleasures you can ultimately indulge in.
GEEK REVIEW SCORE
Summary
Come for the virtual friend, stay for the VR. Summer Lesson: Hikari Miyamoto is a testament to the good use of the PS VR tech, and I cannot wait to see what others can learn from such an experience and make a more complete game. As an experience, this was one of the best.
Gameplay -

3/10

Story -

5/10

Presentation -

10/10

Value -

5/10
---

Drop a Facebook comment below!