Fitness bands, apps, contraptions that look like a vise across your chest – there's a whole host of devices for keeping fit, but handling them and an audio player can be tricky. Now there's an all-in-one solution, the Sony Smart B Trainer.
The Smart B Trainer comes with a GPS tracker, heart-rate monitor, compass, gyrometer, barometer AND an audio player to boot. Simply put, there's a smorgasbord of useful thingamajigs and dinglehoppers thrown in there just to make sure you can exercise without strapping on a utility belt-worth of stuff.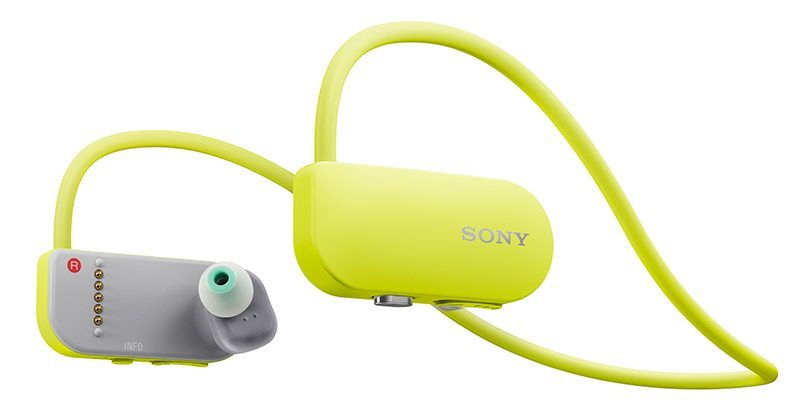 Most fitness trackers, for example, don't have GPS tracking, while phablets aren't the most suitable for strapping on while jogging. To top it all off, the Sony Smart B Trainer comes with a waterproof option – whether it's training for a triathlon or for just listening to music while you're swimming, the Smart B Trainer is an attractive option.
The Packaging
Getting to the product, however, can be a pain: The Smart B Trainer is packed in one of the most confounding packages ever. Basically, opening the box can be a tangle, and when it came to returning the product after the review period, let's just say I gave up repacking it to look as good as new.
Setting Up
Once you get past that, you get a solidly-built product. The Smart B Trainer comes in a neckband-style housing, helping to ensure that it doesn't come off your head easily. There's an item you can use to shorten the neckband and help keep the Smart B Trainer snug to your head, but if your head is anyway as big as mine, you won't need it. (If your head is bigger than mine, it might not fit you at all, but that said, I have a pretty big head.)
Neckband aside, you can adjust the fit by choosing one of four available sizes for the earbuds, and the heart-rate monitor has a sleeve which comes in three sizes for you to further adjust the fit. This will take a bit of trial and error – a bad fit means that the heart-rate monitor will not work properly, or can press painfully against your ear after a while. The earbuds also come in waterproof versions, which was what I stuck to – that way I didn't have to keep switching earbuds when I wanted to swim or run, and for those who perspire a lot, a waterproof earbud just seems to make sense. Audio-quality wise, I didn't notice any drastic change in the sound when using the waterproof buds.
Once you get the fit right, there's still another step – adding your music to the Smart B Trainer. There's 16GB of space – about 3,900 songs – and unless you're Forrest Gump, you won't get bored on your run. The music player plays music according to your targeted heart rate or to match your current heart rate, but to do that Sony has to scan through your music to detect the beats per minute for each song. This can take a while depending on the size of your music library. Meanwhile, it will also convert your files, including FLAC files (take that, Apple!) to a compatible format for the player if needed.
It's a lengthy setup process, but once all that is done you don't much to worry about, and with a simple button press you can start your run. Six different sensors – heart rate, acceleration, GPS, compass, gyro and barometer – record a total of 11 types of information: Heart rate, burned calories, distance, time, speed, pace, cadence, steps, stride, running route and elevation. That's more information than a casual runner might need, but it's there if you ever need it.
All this data is visualised once you sync it to the Sony Smart B Trainer app via Bluetooth. The app, for the most part, works like most other run tracking apps. You can also use the app to program the type of workout you want, and to start the run.
B Trainer in Action
The Smart B Trainer, once you get the fit right, really just works. You need to ensure that it's really snug, with the heart rate sensor touching your inside of your ear – when contact is lost you'll get a "no heartrate is detected" notification. Getting the B Trainer into place again will get you the opposition notification, and if the sensor is loose, be prepared to hear the notifications incessantly.

The GPS can take a little while to lock on, usually only getting a fix once you are outdoors, but other than a really weird spot of shade that always cut out the GPS (the same pleasant voice tells you when it happens), it managed to track accurately with what I usually did with my phone. And with the music matching my heart rate I actually settled into a very comfortable run – the Smart B Trainer, measuring all I needed, piping the tunes in, and allowing me to leave my phone at home… the sense of freedom was palpable.
With the waterproof buds the Sony Smart B Trainer is rated at IPX8 (IPX5 without) – perfect for a swim. Here fit is a larger issue: It takes some adjustment when you have goggles on, and sometimes tilting my head at a weird angle dislodged the heart sensor. You won't get most of the other stats, but you will get music underwater, which, by the way, doesn't see to suffer from distortion from being underwater.
Oh, and you can also use it to answer calls hands-free – if you actually decide to bring your phone out on a run.
But the Smart B Trainer has a really silly flaw: For those of use who want to show off (hi mom! I exercised!), it really doesn't do a good job of it. Sharing via Twitter gives you a line of text and a link – not to the graphs you see in the app, but to the product page. Facebook integration is worse: Choosing to share brought up a empty
box for me to type in whatever I wanted, and the app went ahead and posted … only what I typed and nothing else.
Still, losing out on the social aspect of exercise isn't a deal breaker. Once you get the right fit the Sony Smart B Trainer lets you pound pavement fuss-free, giving you all the stats you need to track your improvement on the path to getting fitter, while with a tune to match your pace.
There's a lot to like in the Sony Smart B Trainer, especially how it allows you to put down everything else to go for a run. Minor issues like the fit is easily solved with some trial and error, and with some updates in the app, it could definitely outdo some of the fitness wristbands easily. It feels like version 2 of a Smart B Trainer would be amazing, but right now it's good enough that I want one myself.
The Sony Smart B Trainer is now available at S$399 in five colours – yellow, white, blue, pink and black.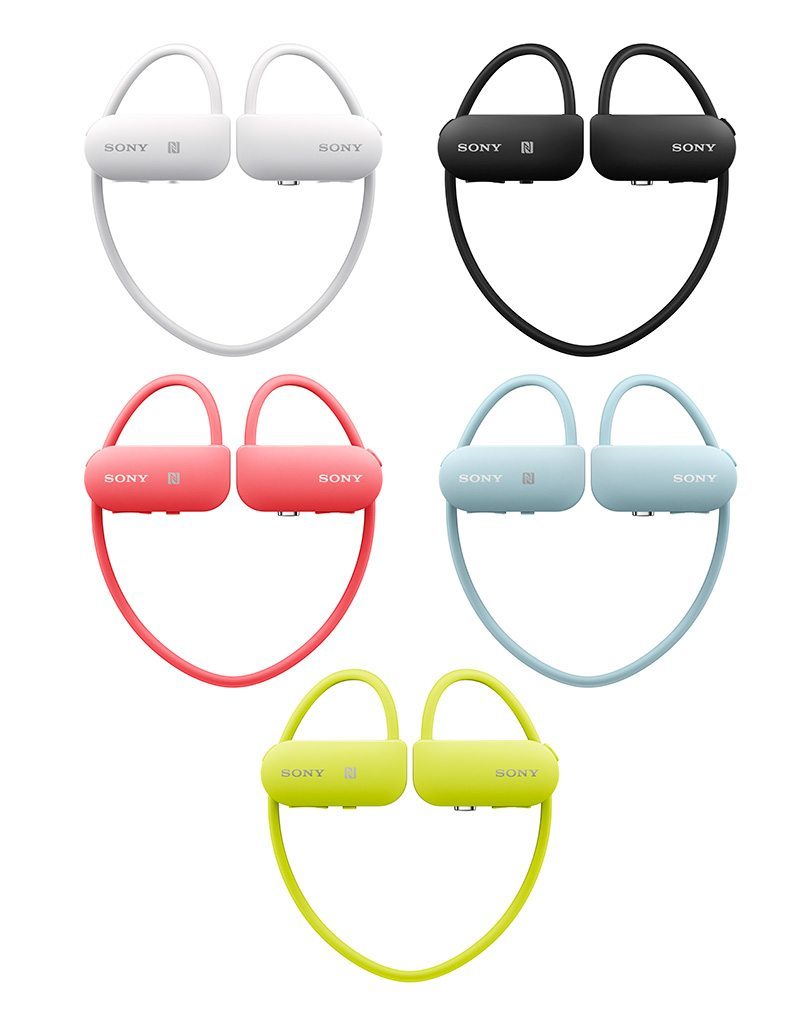 Geek of all trades, master of none, Direcow has done all kinds of
weird stuff in the name of geekdom, from guest starring in a webcomic,
starting a tiny geek blog, and auditioning for a Comic-Con
documentary. He has a room in his house that only houses comics, which
he needs to tidy up very soon.
---

Drop a Facebook comment below!
---