It's no easy feat living the geek life. Almost every single waking moment is spent mulling over whether to get your hands on that highly-coveted statue or figurine that just dropped online. And and as many geeks are wont to do, the dilemma ends up in taking out that credit card (after whispering a few sweet nothings and 'thank yous' to the significant other), checking out said collectible, and (painfully) awaiting its eventual arrival on your doorstep.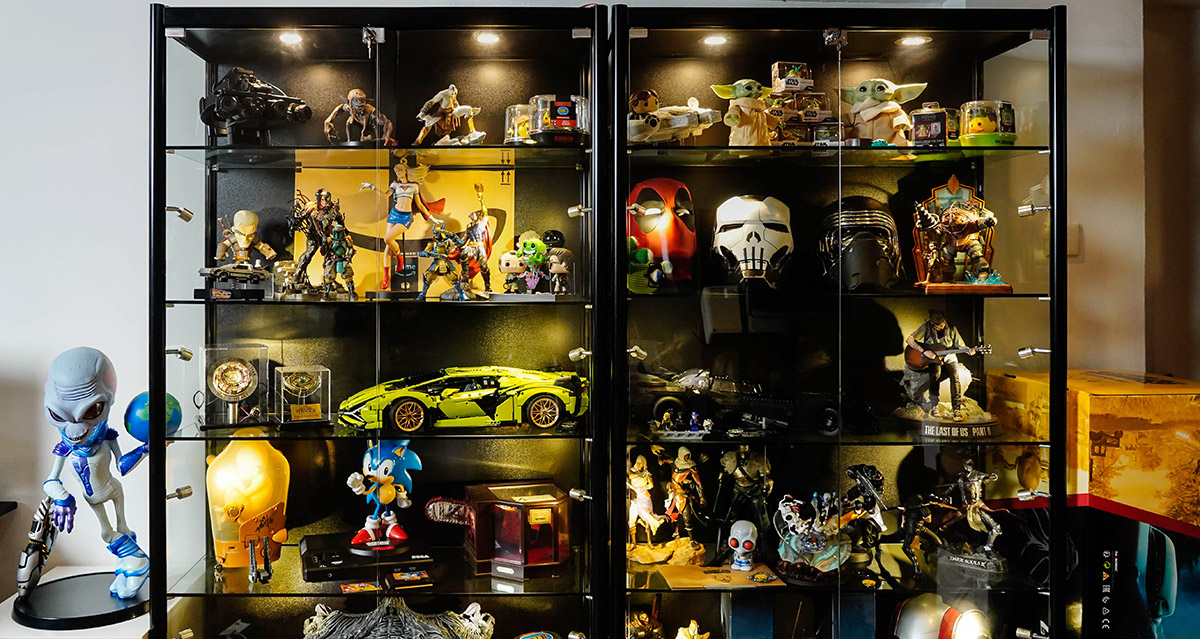 And then comes the even bigger headache of storage. You've acquired the likes of the LEGO 1989 Batmobile, Marvel Legends figurines from Hasbro, and Collector's Edition statues and collectibles of popular video games, but your display shelf or desktop simply can't accommodate any more. What, then?
A goddamn Sgtoydisplay Display Cabinet, that's what. The Singaporean company has been manufacturing and delivering cabinets of various sizes for collectors to store their prized possessions with ease. There are various cabinet models in different sizes, aptly named after Star Wars starships. These include the small Corvette, the medium-sized Destroyer, and the massive Dreadnought. The one we got for the new office is the Cruiser variant, which sits in between the Corvette and Destroyer in terms of size and pricing.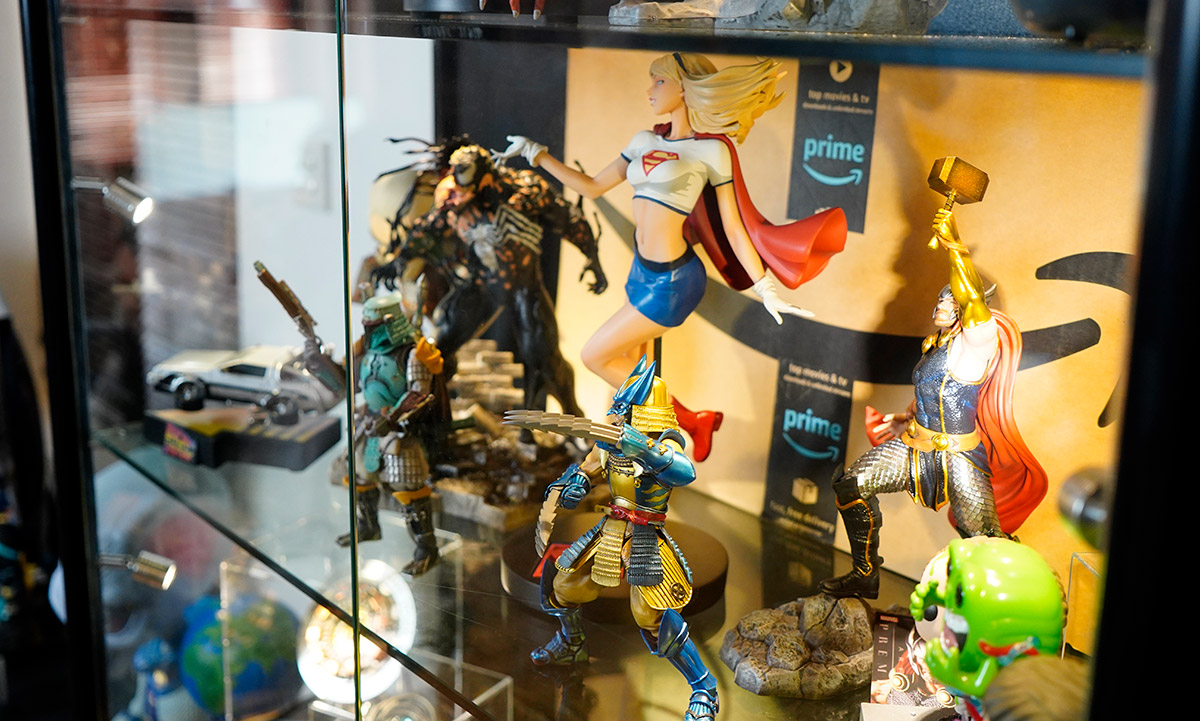 This full glass display sits in the middle tier among Sgtoydisplay's catalogue. Each unit retails somewhere between S$780 – S$1,150, depending on the options you pick, such as size, material and colour. Sporting tempered glass all the way around, medium-density fibreboard shelves, and secured by powder-coated titanium alloy frames, this cabinet lets you flaunt your assets in their fullest glory, without compromising much on durability.
Purchasing the Cruiser provides users with a bevvy of add-on options, that come at small fees. The cabinet itself comes in 100 x 40 x 200cm, and a wider 120 x 50 x 200cm variant. The default frames are black, though a cleaner-looking white paint job can be added as well. The backing typically comes in glass, though it can be modded to accommodate a mirror or a solid-colour panel.
If those two downward-facing spotlights just don't give your display enough love, you can add eight smaller LED spotlights at the sides (we took these, the extra shine is always welcome). The sheer amount of customisability should appeal to many demographics, as should be the case for a display cabinet as big as this.
Once shipped (it can take somewhere between 4 – 8 weeks), the cabinets actually came fully-assembled, which is really convenient, to say the least. Just make sure your place can be accessed with a lift, or steps that require a maximum of 5 steps to be able to be delivered. All we needed to do was shift it to where we wanted it to be, hook it up to a power source (yes, you'll need a separate socket for each cabinet you order if you want those lights to work), and it's good to go. However, we can imagine how one might be concerned given how these massive cabinets can be shipped fully-assembled, with the glass. Thankfully, these cabinets come with a 1-year warranty that lets any damaged parts be replaced at no additional cost.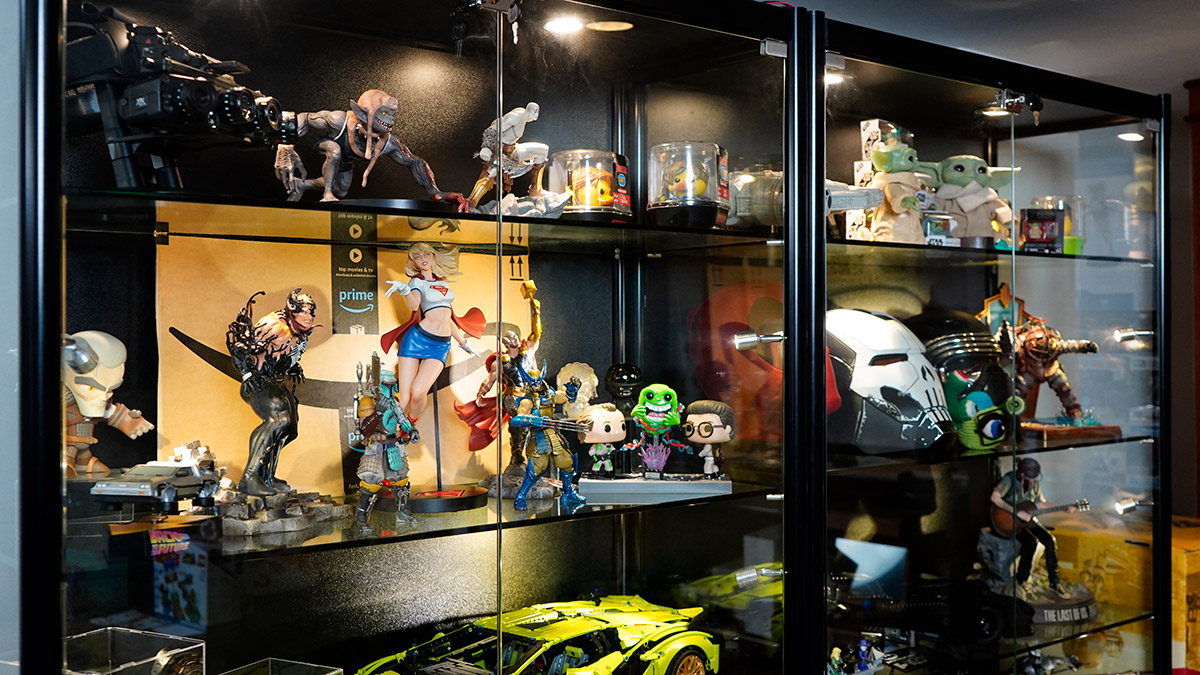 Anyway, on to the cabinet itself. The shelves hold up really well, supporting up to 15kg at each tier. And given that there are six tiers in total, it's more than enough to store a whole bunch of figures, and even larger dioramas. They can even be shifted to your liking by simply loosening the shelf studs in the corners with a philips-head screwdriver, and then shifting up or down the groove located on the four corners of the frame. The only challenge here is that you'd have to manually shift these shelves individually, and balance them using a leveller, and then tighten each corner once more. But it's not too big of an issue if with a second pair of hands ready to help you out. Additionally, given the 2-metre height of the cabinet and the high spacing in between shelves, it can be quite challenging for shorter folks to reach the higher tiers.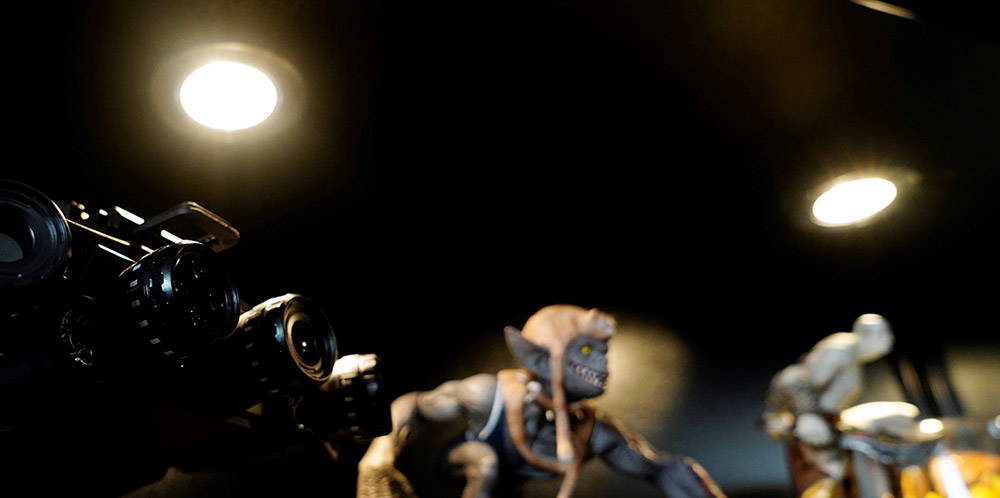 The outer glass provides solid protection. Thanks to its tempered glass material, it doesn't break easily, as should be the case with a proper display cabinet. The frames certainly help keep the contents safe and secure (though we still don't recommend that you knock into it too hard, so beware of horseplaying toddlers or the occasional klutz). However, we've found that the only way to seal the glass door shut is by locking it in place by turning the key at the top. If not, the doors can swing open rather easily by themselves, and could spell disaster for your collection if anyone accidentally bumps into it.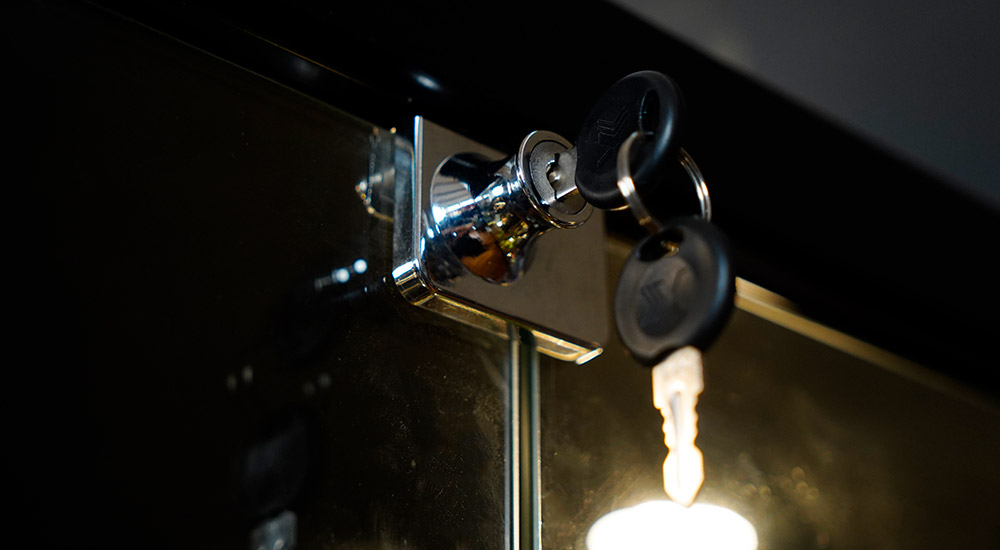 One unfortunate downside, we've found, is that the display isn't dust-proof. This is especially more so if your home tends to collect dust more often. Thankfully, our office doesn't collect dust too easily, but it still can be seen after a few weeks, which still prompted us to break out the vacuum cleaner.
Additionally, the top of the cabinet could use a lid to cover the electronics that lie exposed. This could be potentially problematic, depending on where you place the cabinet. For example, if under an air conditioner, it is at risk of being exposed to any leaks, which will fry the circuitry without question, and even potentially seep into the cabinet itself, damaging any contents that are susceptible to water. Furthermore, since it has an uneven surface, it would be challenging to add any items on it.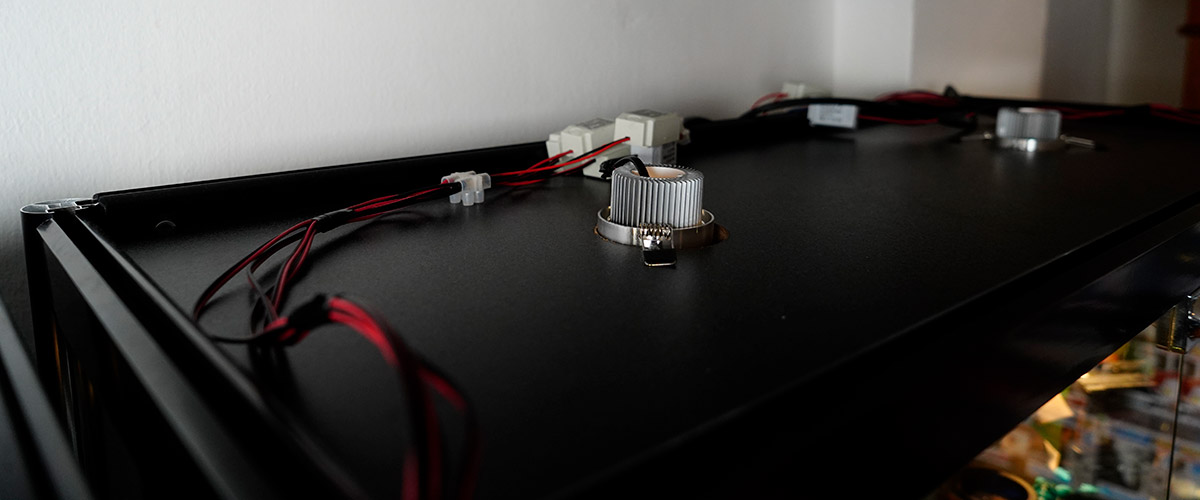 Small flaws aside, the Sgtoydisplay Cruiser cabinet is still a solid (literally) choice for displaying your favourite toys and collectibles. It's sturdier than your run-of-the-mill IKEA cabinet, and can house a much larger amount thanks to its sheer size. And more importantly, it has lights that can add some gloss to your collection, and will always be a good conversation starter for your next gathering.
GEEK REVIEW SCORE
Summary
Large, easy-to-use, sturdy and space-efficient, these cabinets are well worth the investment if you want to keep your geek trophies alive for years — even decades — to come.
Aesthetics -

7.5/10

Build Quality -

8/10

Value -

9/10

Geek Satisfaction -

9/10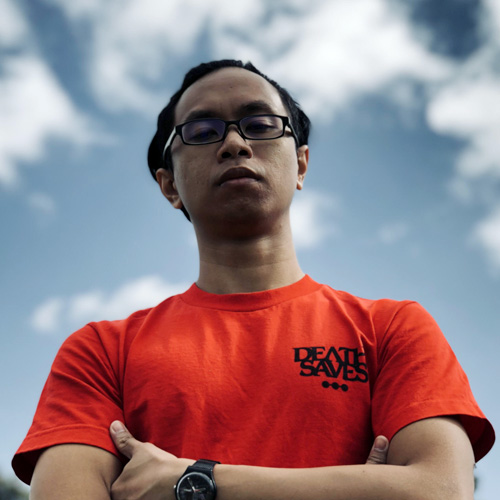 Marion has a serious RPG addiction. Sometimes it bleeds into real life; he forgets to sleep because he thinks he has a Witcher's body clock. Forgive him in advance if he suddenly blurts out terms such as "Mind Flayer" and "Magic Missile", because never once does he stop thinking about his next Dungeons & Dragons game.